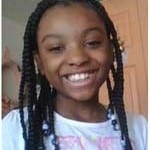 Why I Chose Ohio Connections Academy
I think my teachers give students a chance to demonstrate what they are capable of. The teachers are always there to help and have been the most helpful to me and my family.

My Online School Experience
Because of Kassidy's hard work and determination, her teacher, Ms. Nye, nominated her to be one of Ohio Connections Academy's Star Students for the month of October.

Kassidy has started off the year with such a strong, positive attitude. From day one, she has been fully engaged in the curriculum and is working hard to stay on track with attendance and lesson completion," she said. "Kassidy reaches out for help when needed and makes the most of her time with her Learning Coach when she can. Her grades have improved tremendously since last year and her motivation has skyrocketed. Kassidy is growing into a confident, responsible, and very eager student. I can't wait to see what she is able to accomplish this year.

— Kassidy