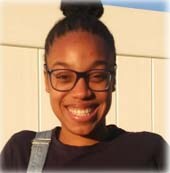 Why I Chose Ohio Connections Academy
I have attended both traditional and online schools over the years and, while the traditional classroom may give more opportunities to interact with other students and teachers.

My Online School Experience
Genesis is a wonderful student," Ms. Leader said. "I asked her to animate a podcast clip that I wanted to use as a visual in class. Genesis spent more than forty hours editing and creating a 25-minute video that is extremely professional looking. I am beyond excited to use this as a teaching tool. Genesis is a truly remarkable young lady.

— Genesis