Is an Online Charter School Right for Your Student?
by Valerie Kirk
3 min to read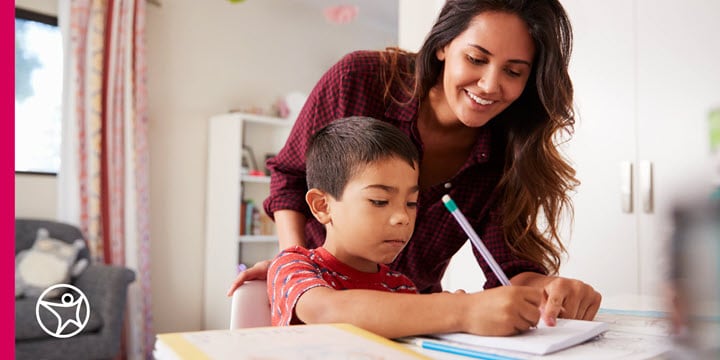 At no time in history have parents had so many different options for their student's education. Public school or private? Online school or in-person? Homeschool or learning pod?  
While weighing the different choices to find the best place for your student to learn and grow, another option to consider is a charter school.  
What Is a Charter School? 
A charter school is a tuition-free, independently operated public school. Charter schools differ from traditional public schools in that they operate under a contract with a charter school "authorizer"— typically, a nonprofit organization, government entity, or a university—that ensures the school meets the charter's mission and academic goals. They are run by an organization that is monitored by the authorizer.   
The contract—or charter—is what gives these schools independence from state and local regulations that govern traditional public schools. They typically have more freedom over their curriculum, which is often designed to focus on specific disciplines or special needs, and are all outlined in the school's mission. Examples include charter schools that offer all bilingual classes, focus on STEM/STEAM teachings that are integrated into all aspects of their curriculum, or schools that focus on the performing arts.  
Charter schools often get confused with magnet schools or programs. The distinction is that magnet schools still operate under the same state regulations as public schools, so they don't have as much freedom with their curriculum. While they do offer the focused disciplines, which is what draws students in—hence the name "magnet"—they are still overseen by the same state or local school boards like traditional public schools and must follow those regulations.   
What Is an Online Charter School?
Just like there are public and private online schools, there are also online charter schools. These schools follow the same structure as a brick-and-mortar charter school—they are tuition-free public schools that operate under a charter, but just entirely online.  
Benefits of Charter Schools
There are many benefits of choosing an online charter school for your student:  
Personalized attention – online schools can provide a more personalized experience for your student, with teachers who can get to know your student and their interests and adjust lessons to meet their individual needs. 
Flexible schedules – while students will be required to complete lessons based on the class schedule, online schools typically offer a more flexible school schedule to fit around your family's needs. 
Focused disciplines – many online charter schools offer focused discipline areas, such as career readiness or STEM/STEAM programs. 
Tuition-free education – because they are a public school, they don't charge tuition like private online schools.  
Why Choose a Charter School?
The benefits of online charter schools speak for themselves, and parents are noticing. From safety concerns, flexibility, the ability to graduate early, and more, charter schools online are offering parents what their traditional brick-and-mortar schools aren't. And in an era where the movement towards school choice continues to grow, it's important to weigh all the options available. 
These parent testimonials all highlight why their families chose a charter school. They bust popular myths of online charter schools, and explain why they eventually settled on Connections Academy as the right choice for their K-12 student. 
Making the Switch to an Online Charter School  
You can usually make the switch to a charter school online at any time during the school year. If your student is moving from a brick-and-mortar school to an online school, the counselors and teachers can help with the transition to ensure your student succeeds in their new learning environment.  
Choosing the right school for your student to learn and grow is one of the most important decisions you can make as a parent. Connections Academy operates online charter schools in many states and can help you understand the online school experience as you explore all of your school options.  
Join one of our information sessions to learn more about our online public and charter schools to see if our learning environment is the right place for your student on their learning journey.  
Related Posts