Parents Bust the Top 5 Virtual School Myths
byConnections Academy
7 min to read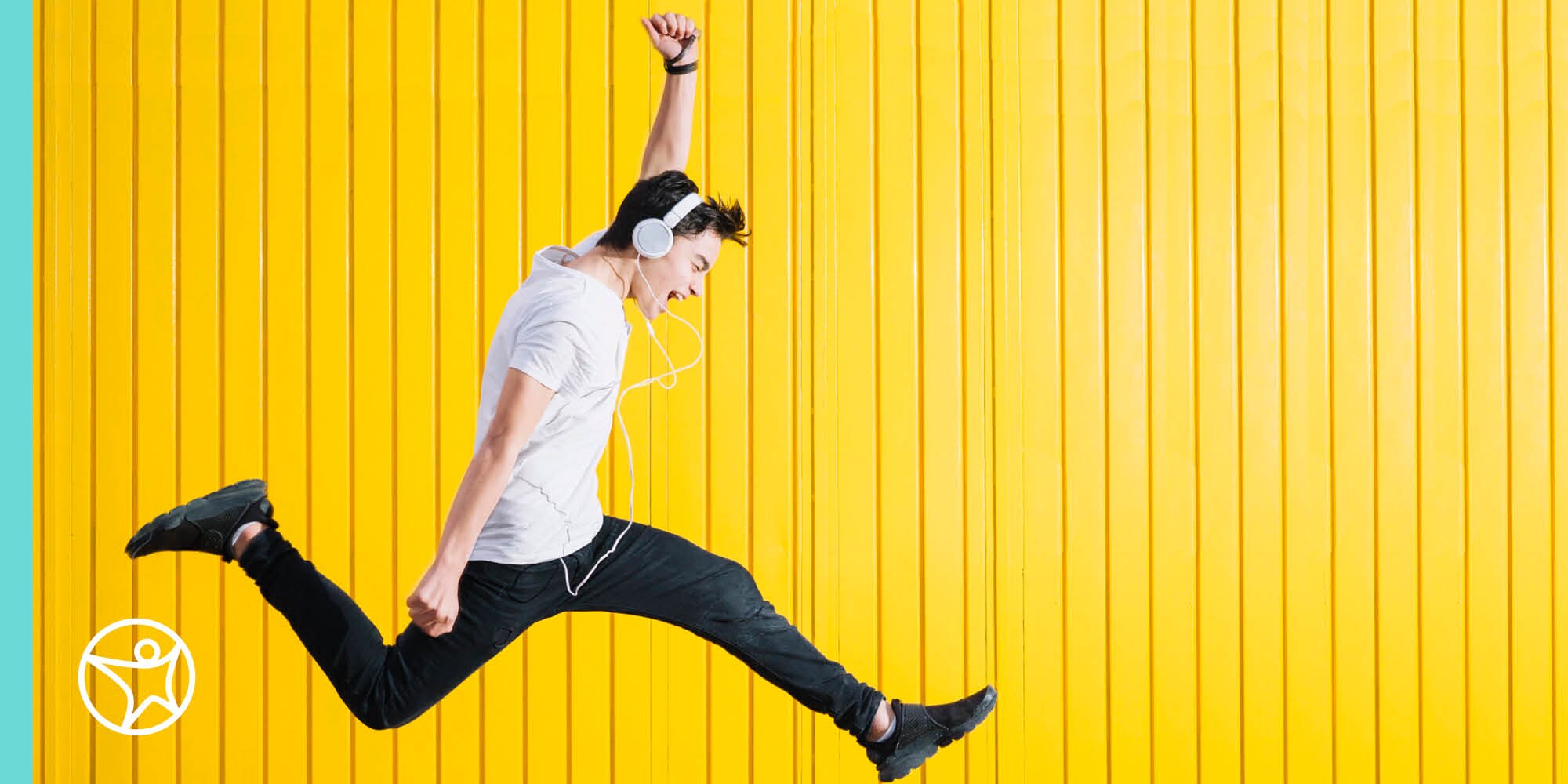 Connections Academy® parents share what online school is really like and bust the top myths about virtual school. 
Many of our virtual school parents are eager to let other families know how these myths aren't true by explaining why they chose online school, how socializing works, the quality of the curriculum, and more. In the virtual school testimonials below, Connections Academy families discuss how this approach has worked and how it has supported their students.  
Myth #1: I won't be involved in my child's education if he or she attends virtual school at home.
Truth: State-certified teachers are responsible for teaching the students, while parents (or other trusted adults) participate as Learning Coaches, helping to keep their children on track.
Parents appreciate the support offered by teachers, as well as the flexibility of the program.

"I enjoyed being a Learning Coach at Connections Academy because I could participate in my daughter's education, and she was able to learn in her own unique way and at her own pace." 
— Sunitha Cheruvu, Arizona Connections Academy  
"You're not alone: Utilize the teachers. My daughter was in the sixth grade when we started Connections Academy. At first, we didn't utilize the teachers and quickly became overwhelmed. I finally called our math teacher, almost in tears. She explained that my job was to be the Learning Coach—and she was the teacher. Now we automatically call when we don't understand something or have a problem." 
—Pam Faucett, South Carolina Connections Academy
"Texas Connections Academy allows me, the parent, to be more involved and proactive. I get to see my student's assignments and work with him to ensure that there are no gaps in his learning and remediate any issues early on." 
— Arianna Scott, Texas Connections Academy @ Houston 

Myth #2: My child won't have as much teacher interaction and support in virtual school.
Truth: Virtual school teachers are easy to contact and regularly offer help.
In fact, two of the parents below emphasize the amount of individualized support their children receive. 
"My kids receive more one-on-one support from Oregon Connections Academy teachers than they did in [traditional] school." 
—Erin Swearingin, Oregon Connections Academy
"My children receive more one-on-one help at Connections Academy than they did in a traditional brick-and-mortar school. The teachers really reach out to the students through WebMail, phone calls, and LiveLesson sessions." 
— Irene Burgess, California Connections Academy 
"Choosing Michigan Connections Academy was a no-brainer for us for many reasons. Although the class sizes are comparable to those at a traditional school, your child gets undivided attention from his or her teacher. No flying paper airplanes, fights to break up, screaming distractions from other children in the classroom—just one-on-one, undivided interaction."  
— Sarah Hodsdon, Michigan Connections Academy 
Myth #3: My child won't have many opportunities to socialize if he or she attends virtual school.
Truth: Virtual school students can socialize with friends in a variety of ways. Students can socialize by participating in LiveLesson® sessions, field trips, clubs, and community organizations.
Below, some of the parents share how their children avoided negative social experiences—including bullying—by switching to virtual school.
"We are actually more socially involved now than we were when he was in the local brick-and-mortar school. We take advantage of the many monthly field trips that Georgia Connections Academy plans; our son is involved in our church's youth program and scouting program; and he has more time to spend with neighborhood friends instead of being tied up all night doing homework." 
— Jolene Davis, Georgia Connections Academy

"At Colorado Connections Academy, my daughter has the best of both worlds with so many positive social experiences. She can go on a vast amount of field trips offered, limited only by our personal schedule, discover so many interesting places, and enjoy all the benefits of spending enjoyable time with her classmates."
—Stephanie Browner, Colorado Connections Academy   

"Jacob stays connected to other children through playdates, movie dates, tae kwon do, and being involved in church activities. He absolutely loves his LiveLesson® sessions where he not only gets to see other children but also gets to meet them and talk to them. We truly make this a priority because we know it is important for him." 
— Krista Smith, Alabama Connections Academy 

"My daughter has neighborhood friends, friends from surfing competitions on both the East and West coasts, and friends from our local school district where she played lacrosse for several years—technology has helped to facilitate all those friendships." 
—Rachel R., Maine Connections Academy 

"People are always asking me about online school and socialization. I tell them that online school provides us with more opportunities to be social with others. It seems like we have move time to travel, meet with friends, join sports, and do other activities. The brick-and-mortar school schedule did not allow us these opportunities. Our family was able to take the kids to Malaysia, Indonesia, and China in the last couple of years. We hope to do more traveling with them in the future." 
—Jean Nackers, Minnesota Connections Academy 

"My son was . . . not getting the education he should. He was also bullied. . . . So we pulled him out in the middle of third grade and signed him up for Connections Academy. He is now a straight-A student and no longer has to worry about bullies. Thank you, [Connections Academy], for all you've done for our family!" 
—Eva Bussom, Oregon Connections Academy 

"We realized quite quickly that our child's social group was naturally shaped by his passion for skiing. So, he kept in touch with other elite teen skiers across the country through social media and then, as soon as ski season started, he was interacting every day with the people in the free ski community. 
In the end, we realized that even if he were rubbing shoulders with hundreds of other teens at the local high school, that really might not change his friendship circle that dramatically. Right now, he is a passionate, elite-level skier. So it is only natural that his inner circle of friends are other skiers. And, if anything, Connections Academy actually allows him to spend more time with those kids."  
—Patrick Manyak, Colorado Connections Academy 

Myth #4: Virtual school isn't as academically challenging as brick-and-mortar school.
Truth: Virtual schools follow the state curriculum, and students learn at their own pace and level of difficulty.
Online gifted and honors courses are offered to students of all ages, and Advanced Placement (AP) courses are available for high school students who want to prepare for college. See what stands out the most to Connections Academy parents.
 
"The curriculum is exceptional, all of the lessons are planned out for me, and my children have been able to excel in all their subjects and take some electives and courses that are interesting to them."  
—Angie Desmyther, Michigan Connections Academy 

"I love the fact that my children can work at their own pace. If they are stuck on something, I can take more time to help them with it." 
—Katie Kluender, Minnesota Connections Academy 

"[Distance learning is a] good option for any child who wants to work hard and at their own pace. [The experience] can be as challenging, social, and productive as you want it to be." 
—Rashmi Kapoor, Oregon Connections Academy 

Myth #5: My child would spend all day on the computer if he or she went to a virtual school.
Truth: Using the computer is just one part of pursuing a virtual school curriculum.
Children spend a lot of time learning hands-on in virtual school, as these parent testimonials show.
"There are always things to do and [ways to] work together! Distance learning isn't sitting in a classroom behind a desk. It's getting your hands dirty with lab experiments and discovering new ways to make art! It's days of getting lost in cornfields and taking a trip to the zoo because you have the ability to bring the online curriculum to life! No two days are alike." 
—Angela Mitchell, Oklahoma Connections Academy 

Curious about tuition-free online school for your child? Here's a deep dive into the key differences between online school and traditional school. 
*Advanced Placement® is a registered trademark of the College Board. Used with permission. 
Related Posts