5 Benefits of Learning Pods – Are They Right for Your Family?
by Valerie Kirk
4 min to read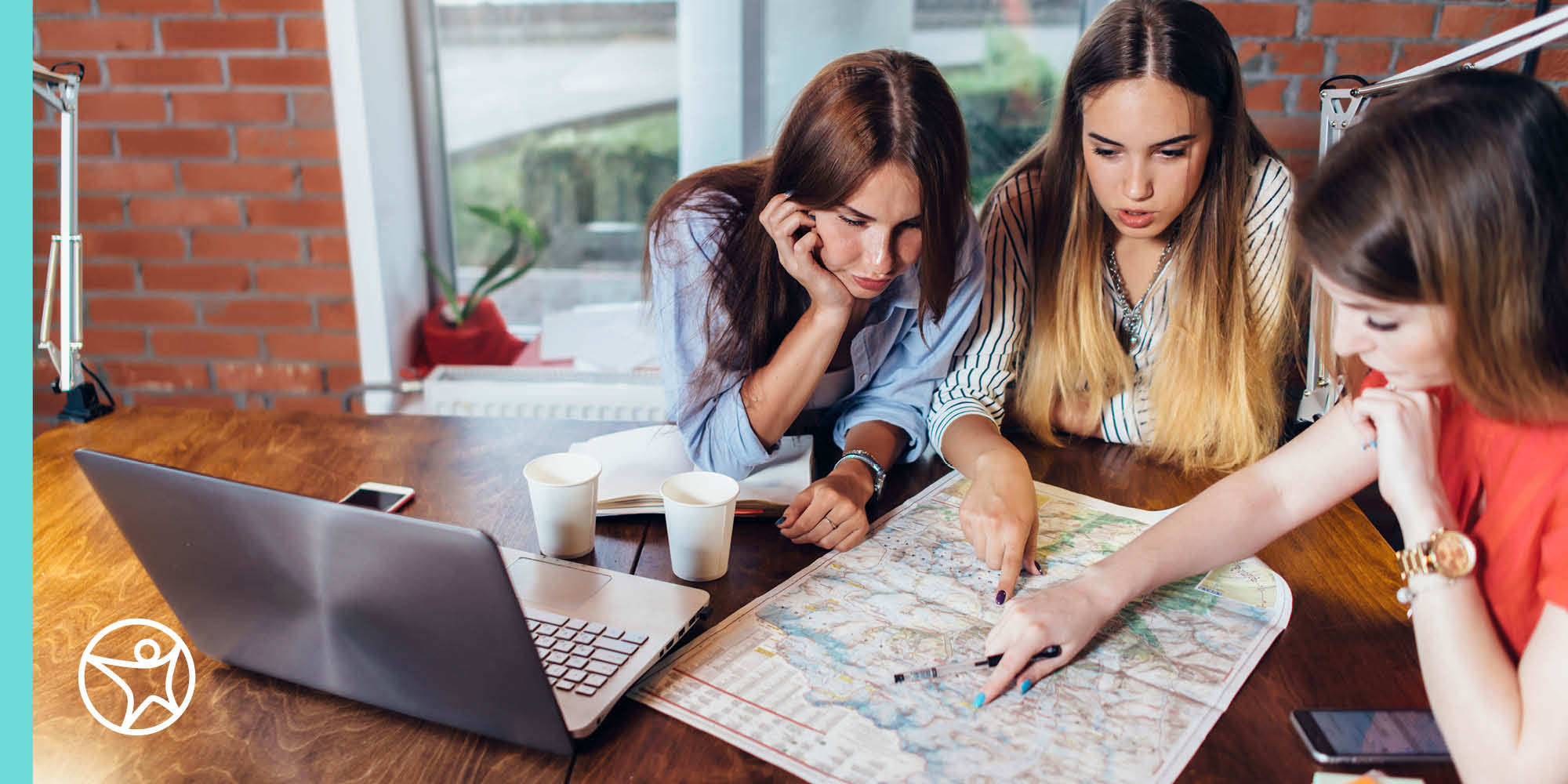 When COVID-19 restrictions began and brick-and-mortar schools shifted students across the country into virtual learning, parents looking for alternative options were turning to a concept most of them had never heard of—learning pods. 
A learning pod is a small group of students of similar ages that meet in person or virtually in real time and learn under the direction and guidance of one or more trusted adults, like a tutor, teacher, or parent.  
While we're hearing more about learning pods now, they actually aren't new! Online school families have been taking advantage of their benefits for years.

Is a learning pod right for your family?  
While online schools, like Connections Academy®, offer a virtual curriculum taught by caring, certified teachers, an adult—called a Learning Coach—also provides daily academic support to their student. The Learning Coach model fits the learning pod structure well, as one Learning Coach can help multiple students.
Parents new to virtual learning due to the pandemic turned to learning pods to keep their students engaged and connected with friends and classmates. We interviewed several Connections Academy families who use learning pods to explain the advantages for their online school students. They pointed to five key benefits learning pods offer that enhance their student's learning experience.
1. Socialization
Talk to any parent whose student learns virtually—whether due to the pandemic or because of their personal choice to homeschool or enroll in online school—and the topic of socialization will come up. We know student success in school depends on the entire learning experience, including the positive connections they have to their teachers and peers.  
Online school parents looking for additional socialization opportunities for their student often choose to join—or create—a learning pod. The learning pod format can provide social interactions with other like-minded families that have the same values.  
One family shared that their student's learning pod of six kids sit together at a custom-built table that has enough room for all their computers and school supplies. The Learning Coach is there to ensure the students stay on task, but they take breaks and eat lunch together, and can easily ask their peer sitting next to them questions if they don't understand a concept. For the regular school day, they're learning in a controlled, microschool environment, while spontaneously interacting with other kids.
2. Schedules
Students thrive with structure and routine. Learning Coaches often share that a key to success is building—and keeping—a daily schedule. This can be challenging in an online school environment if both parents are working or if there are distractions in the home that take students away from their schedule.  
Online school learning pod families report that they keep a fixed, firm daily schedule, with students starting and ending their school day at an agreed upon time each day. The Learning Coach overseeing the pod keeps students on track, offering a structured daily and weekly routine that supports learning and development. 
3. Field Trips
Students love field trips, and they love them even more when they have friends to explore with! One learning pod family said their group scheduled monthly field trips to local sites and to do mission projects together. Learning pod field trips offer a group learning experience, where the students can share their discoveries with friends in real time.
4. Enrichment Opportunities
Learning pods can offer additional learning enrichment opportunities beyond the standard curriculum. One Connections Academy pod meets in a large outdoor area, where students work on building and gardening projects together as part of their regular school day. In another pod, a parent who is an artist attends once a week for in-person art lessons. A third pod runs a weekly book club.
5. Learning Coaches
One or two Learning Coaches typically support the students in the learning pod. This is a great solution for online school families with conflicts that interfere with required Learning Coach responsibilities. The Learning Coach of one pod noted that they are there all day to answer questions, troubleshoot IT issues, and keep the students on track with their schedule. They even fix everyone lunch!
While most pods are held in person, some families have had success in running virtual learning pods, where the students don't all go to the same physical location. Instead, the Learning Coach connects the students using videoconferencing tools. In virtual learning pods, the Learning Coach helps students plan their day and keep on track. They're also available to provide support whenever students need it.
Whether they're supporting their own student at home or multiple students in a virtual or in-person learning pod, Learning Coaches play a crucial role in students' educational journeys. Learn more about their roles and responsibilities.
Related Posts