How Three Students Graduated Early from High School
by Beth Werrell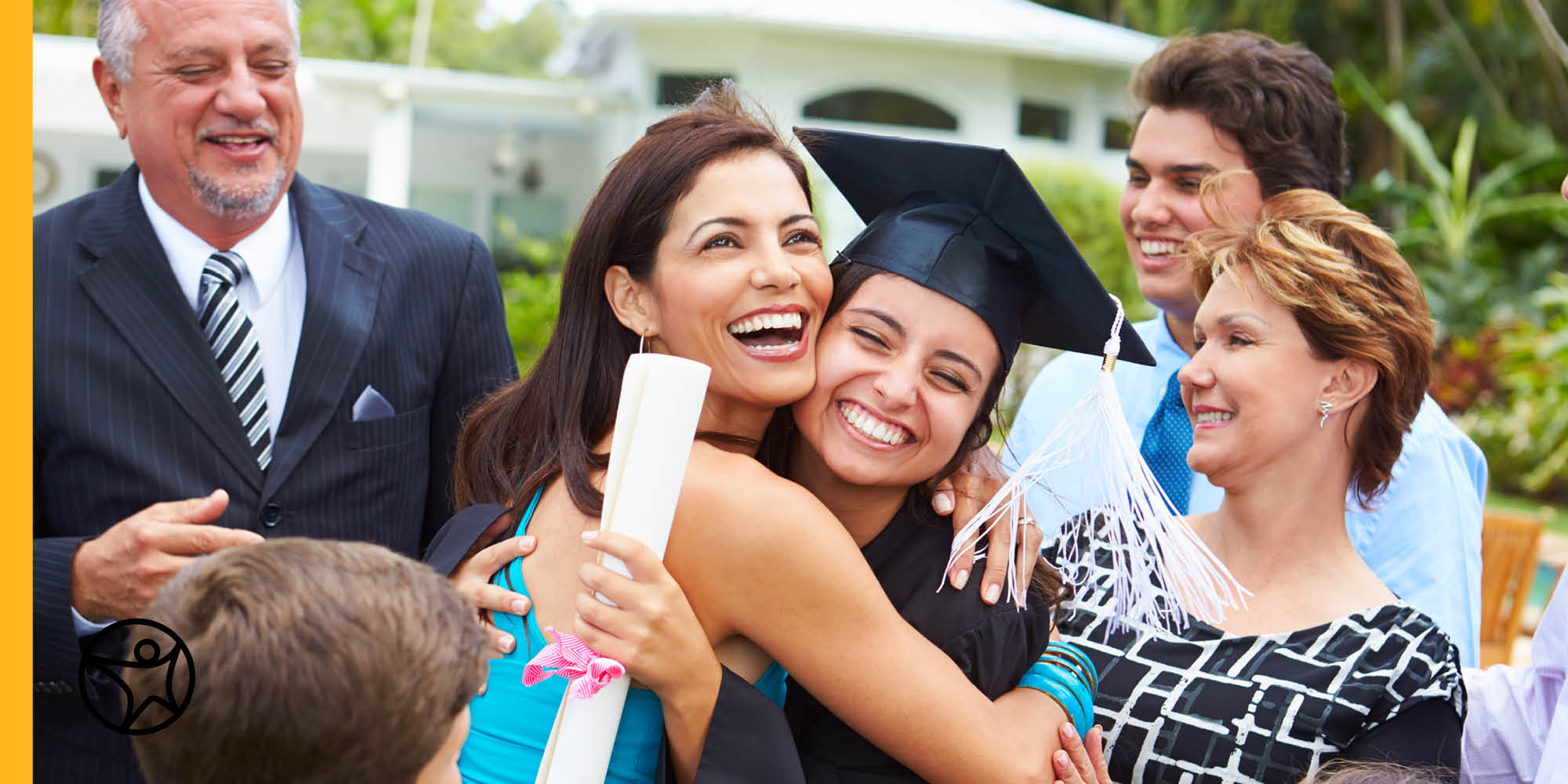 With the ability to work at their own pace and take advanced courses, some students want to graduate early from high school. As a parent, you'll be excited to know that your hardworking and driven student can have this as an option. Three online high school students—Sydni Hornick, Eman Khwaja, and Samantha Hudzik—share their stories of how they were able to graduate early from high school.

Take Advanced and Honors High School Courses
Online schools typically offer a wide range of advanced courses that may not be available at your local school. At Connections Academy®–supported online schools and Pearson Online Academy, students who qualify have the option of earning college credits and furthering their education with Advanced Placement®*, honors, and gifted and talented courses. Taking an advanced course can help students not only boost their school transcript for early graduation but also further develop unique skills and interests.
Sydni: "I took a lot of honors courses. I was doing more advanced lessons and schoolwork than my friends who were in a traditional school. The school supplemented me with what I needed to get ahead."

Eman: "Having a large variety of courses helped me to be excited about the things I was learning and feel motivated to get my work done quicker."

Samantha: "I was able to advance and accelerate by doing ninth grade work in eighth grade. Then in ninth grade, I was ready to start taking college courses."
Earn College Credit in High School
Some students can participate in dual degree programs. This means that when they graduate from high school, they can graduate with college credit or even an associate degree. At Pearson Online Academy, students can take advantage of the Dual Diploma program, which allows them to earn a high school diploma and an associate degree within four years. Similarly, Connections Academy schools, like Ohio Connections Academy, have the College Credit Plus program for students who are interested in getting ahead and taking college courses as early as seventh grade.
Samantha: "My favorite experience with Connections Academy so far has been the opportunity that they've given me to take college classes at Malone University through the College Credit Plus program. With the College Credit Plus program, the state pays for your college education while you're still in middle or high school. I started my first year of college at the same time that I started my first year of high school. One college semester class is equivalent to one full year of a high school class."
Get Support from Teachers and School Counselors
Teachers and school staff can give students mentoring and motivation to set and achieve high school graduation and college goals. And guidance counselors are dedicated to supporting your student with course selection, college planning, and college applications.
Sydni: "The teachers helped me and persuaded me to go for my advanced pediatric oncology degree goal."
Samantha: "One of the very first things I did when I started at Ohio Connections Academy was to call the middle school assistant principal to tell her up front that I wanted to be in college by the time I was 15 years old. From that moment on, every Connections Academy teacher and administrator whom I talked to about graduating early took me seriously—they've helped me and have given me the roots to get there."
Eman: "One of the great benefits I had was that the teachers were able to help me one-on-one, which allowed me to move faster through my courses and accelerate graduation."
Take Summer School Courses
Online summer school is a great way for students to accelerate their graduation—while still enjoying their favorite summer activities. With the flexibility to learn wherever there's an internet connection, your student can learn from home, at the beach, or on the road. Pearson Online Academy offers an affordable online summer program with all the benefits of a traditional school year, including an award-winning curriculum and interactive learning technology.
Eman: "I wanted to continue to be educated and have something to do during the summer other than my internships or whatever else I was doing. I took English, math, and other summer courses that helped me get ahead."
Use a Flexible Schedule to Meet High School Credits for Graduation
Scheduling flexibility is just one of the many great benefits of online learning. As long as online school students keep up with courses and stay in frequent contact with teachers, they can customize their school schedule to fit personal interests and needs. With increased flexibility, students can earn credits they need for high school graduation and show leadership and initiative by taking part in extracurricular activities and completing internships.
Sydni: "I liked having the flexibility to work ahead, accelerate, and get started early with college."
Eman: "I would tell prospective students to take advantage of all the flexibility that online school offers. Enroll yourself in a lot of outside school activities, which can help you get into college."
Connection's Academy provides a high-quality curriculum rigorous enough to help prepare students to graduate early and prepare for college or a career after graduation. Thinking about going back to high school and wondering whether to get your GED or high school diploma? Check out this helpful article for some important information to consider.

*Advanced Placement is a registered trademark of the College Board. Used with permission.
Related Posts