4 Lifehacks For Being Your Online Student's Learning Coach
byChristopher E. Nelson
3 min to read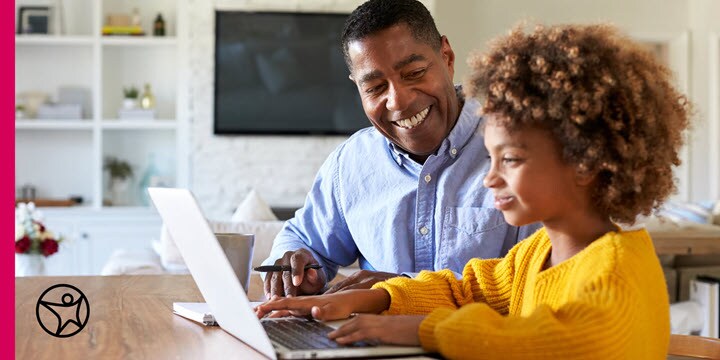 At Connections Academy®, parents have the option to get involved in their children's education as a Learning Coach. If they choose to do this, Connections Academy (CA's) expectations of parents are that they will monitor their child's daily learning and make sure they continue to understand and complete their lessons. 
Typically, the day-to-day for a Learning Coach looks like: 
Structuring your child's school day 
Monitoring attendance 
Staying in touch with teachers by phone or email 
New to Being a Learning Coach?
Download our Learning Coach Kickstart Guide for tips and hacks to jumpstart a new school year with Connections Academy. 
Download Learning Coach Kickstart Guide
Being your student's Learning Coach doesn't need to be overwhelming! With over 20 years of experience in the virtual schooling space, we've compiled 4 lifehacks to make coaching your online student a home school success:  
1. Help Your Online Student Get Organized
Here are some tips to help the new Learning Coach get organized this school year.  
In grades K-5, schedule your child's day for school activities and breaks with our sample school schedules. In later years, make sure your child communicates with their teacher when they need assistance. 
Reduce distractions, especially from "screens" not connected to schoolwork, and set up a quiet, clutter-free, and comfortable workspace for daily lessons. 
Help older students learn to use a planner or an organization app to keep track of assignments, project deadlines, extracurricular activities, appointments, etc. Younger students may benefit from checklists you go over together. 
 
2. Monitor Your Online Student's Progress
Set some time after a couple of days into the new semester to observe your child and figure out the optimal length of learning sessions, the times that they are most engaged, and what helps them maintain focus. 
Check regularly to make sure your child understands what they're learning and is keeping their grades up. 
Double-check to make sure the older and more independent online student is completing their assignments. 
Touch base with your child's teachers when needed and attend regular teacher conferences. 
3. Encourage Your Online Student
Praise success with specifics about what the student has accomplished and point out progress when the going gets difficult. 
For younger students, mark good work with stars, check marks and stickers, and display it on a bulletin board or refrigerator. Reward older students' achievements, such as with extra recreational screen time. 
Help your student develop their own problem-solving abilities and to use them with your guidance and encouragement. 
4. Instruct Your Online Student
Take time each weekend to get prepared for virtual school lessons scheduled for the coming week. 
Don't teach; help the student to understand. Ask questions that lead your child to the answer they are seeking. 
Do not be afraid to ask for help with your children's education. CA teachers are here for you and your children. Learn more about the difference between teachers and Learning Coaches.  
Have Questions?
Maybe your schedule is unique, but supporting your student is doable. Connections Academy families can find many other helpful resources in Learning Coach Central (available from the home page), and by reading the Learning Coach Link e-newsletter. 
Learn how other working parents make virtual school work, and if you haven't already, download our Learning Coach Kickstart Guide for more success tips on making the most of this new school year. 
Related Posts