How to Raise Smart Kids: 10 Secrets
by Beth Werrell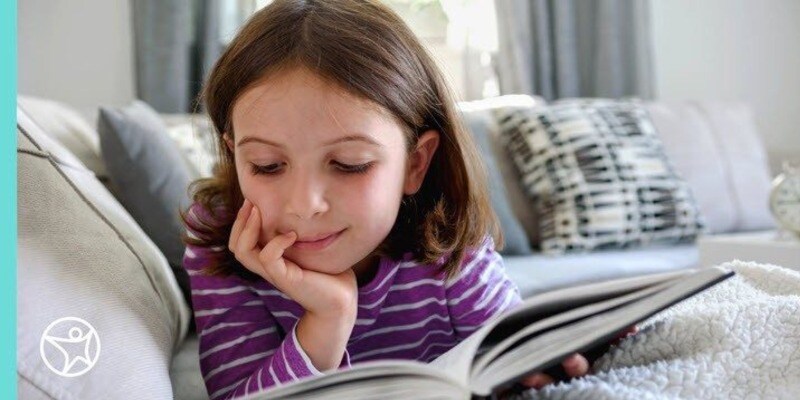 Every parent has dreams for their child's future. Whether it's watching them compete in the Olympics, celebrating their Nobel Prize, or seeing them land on the moon, most parents hope they will have a smart child who finds success in whatever path they choose.  
Parents often wonder what they can do to raise smarter kids who grow up to achieve success. The answer is—a lot! Research from the National Institute of Health shows that 50% of intelligence comes from genetics, while the other 50% comes from other factors, including the child's environment.  
For the 50% that parents can control, they play a key role in supporting the cognitive development of their child.  
School selection 
Whether it's a virtual school like Connections Academy, a traditional homeschool, or brick-and-mortar school, a child's learning environment plays a big role in success beyond the classroom. 
Defining success 
While A's and a great GPA are important, what does success look like for your unique child? What interests and hobbies do they have? And does their school model allow for them to pursue and succeed in those hobbies to the fullest? 
Put the odds in their favor 
A parent has more influence in their child's future than anyone else. Based on research, below are 10 steps on how to make kids smart.  
10 Secrets on How to Raise Smart Kids  
1. Read to Them Early and Often 
There is a significant body of evidence showing the benefits of reading to your child, starting when they are just babies. Reading helps young children develop language and listening skills, builds vocabulary, inspires creativity, and improves cognitive skills. Other NIH research demonstrates the connection between reading and intelligence. Reading leads to smarter kids. 
While you will read to them when your child is very young, have them read to you as they grow older. This helps them develop a deeper understanding of the language and the story—and it's a great time to bond. To help keep your child interested and engaged in reading, make regular field trips to your local library and let them choose the books they would like to read.  
2. Make Time for Unstructured Play 
Children are naturally curious little explorers. They also learn best through play. Giving them unstructured playtime each day supports their cognitive and social and emotional development. The play should be child-led, which encourages creativity, builds problem-solving skills, and gives them a sense of independence. This time should be free from electronic devices in order for kids to realize the full potential of unstructured play.  
As recess continues to get cut across the country in public brick-and-mortar elementary schools, many parents who want their child to experience more unstructured play to support learning are looking for alternative school options like online school or homeschooling. With the flexible schedules these choices offer, parents can build in more unstructured playtime to their student's day to support their intellectual growth and development. 
3. Let Your Child Make Mistakes  
It's really hard to watch your child struggle—your natural instinct is to help them. But if you always jump in to solve their problems, they will never learn to solve problems themselves. Research shows that failure is the best teacher. Kids learn and grow from their disappointments and mistakes, which leads to successes later in life. If they get into too much trouble, definitely jump in to guide them, but raising a successful child means sometimes letting them make mistakes.   
4. Get Them Moving!  
While we hear a lot about the physical benefits of exercise, there are also emotional and cognitive benefits. Aerobic exercise improves memory and our ability to learn. It can also help children focus better in school—when they get the wiggles out, they are more apt to listen and retain what's being taught to them in the lesson. To raise a smarter kid, make sure they have plenty of time to exercise. It can be as simple as taking short exercise breaks throughout the day.  
Help your student find extracurricular activities that encourages them to exercise, such as joining a team sport or a local running club. Exercising the body is great for the mind! 
5. Eat Dinner Together  
With busy schedules and work commitments, it can be hard to squeeze in a nice family dinner. But family dinners are extremely important to your child's emotional and cognitive development. Studies prove that kids who eat regular meals with their families have higher vocabularies, better self-esteem, and are less likely to engage in risky behavior later in life. They also have a more balanced diet, which is another a key contributor to raising a smarter kid.  
Carve out days each week to come together as a family and eat dinner to help your child achieve future success.  
6. Establish a Good Bedtime Routine  
Getting enough sleep plays a significant role in a child's cognitive development. Research shows a direct correlation between intelligence and sleep. Children who get the proper amount of sleep perform better on assessments. When trying to raise smart and successful kids, it's important to ensure they are getting the optimal amount of sleep.  
The general recommendations don't skate too far from 10–13 hours of sleep for preschool-aged kids, 9–12 hours of sleep for elementary school children, and 8–10 hours of sleep for middle and high school students.  
7. Give Them Chores  
Chores are an important part of child development. Studies that followed 25 years of data showed that teenagers who started doing chores at three- or four-years-old were more likely to have higher intelligence and better relationships. Parents can now rejoice in knowing that by assigning chores, they are raising a smarter kid! Chores provide kids with a sense of connection and purpose. By doing chores, children are contributing to the household. They are learning responsibility and problem-solving skills. They are also getting hands-on experience in things they will have to do when they are older and out in the world on their own, which contributes to their future success.  
8. Exercise Their Brain  
Just like the body benefits from exercise, the brain needs exercise too. To raise a smarter kid, play board games with them. Games like checkers, chess, and backgammon, Clue, and Monopoly make kids think and solve problems as they try to win, which builds cognitive abilities. Give your child things like blocks, Legos, and Lincoln Logs to tap into their creativity and make into new structures. Other activities like puzzles, word searches, and riddles are also great ways for them to exercise their brain. 
If you have high schoolers, mix it up with technology and embrace virtual reality. Check out this free World of Cells app that gives teenagers a virtual reality tour of different cells—while secretly teaching them a lesson or two on biology. 
9. Enroll Them in Music Lessons 
While listening to music has a calming effect on the brain and helps relieve stress, studies show that learning to play an instrument builds cognitive abilities. Taking music lessons leads to improved reading comprehension skills and some studies have shown it also improves math skills.  
10. Go Exploring  
Kids love field trips! Getting out and exploring is a great way to raise smarter kids. Taking a nature hike, visiting a museum, zoo, or aquarium, or going to see a play offers children a hands-on, immersive experience that supports learning. Try a virtual field trip to the moon to launch their curiosity in a quick astronomy lesson on the planets and stars.  
Research local points of interest. You may be surprised by some hidden museums or state parks in your area for you to explore with your child—and learn something new! It's also a great way to spend time together. 
Raising Kind Children 
Parents often focus on raising a smart and successful child. But there are many ways to lead a successful life that aren't tied directly to notable achievements. Helping others and being empathetic to those in need, being kind to people, and volunteering are examples of how our children can find a different kind of success—and be a positive force of change in the world. 
School choice matters. From Olympians, business owners, professional ballet dancers—you name it—our K–12 alumni have been embracing their gifts and changing the world in their own way. 
Raise your children your way. Learn more about our proven, virtual school curriculum with over 20 years of experience, and see if we'd make a good fit for your family. 
Related Posts