Find Volunteer Opportunities for Your Kids
by Beth Werrell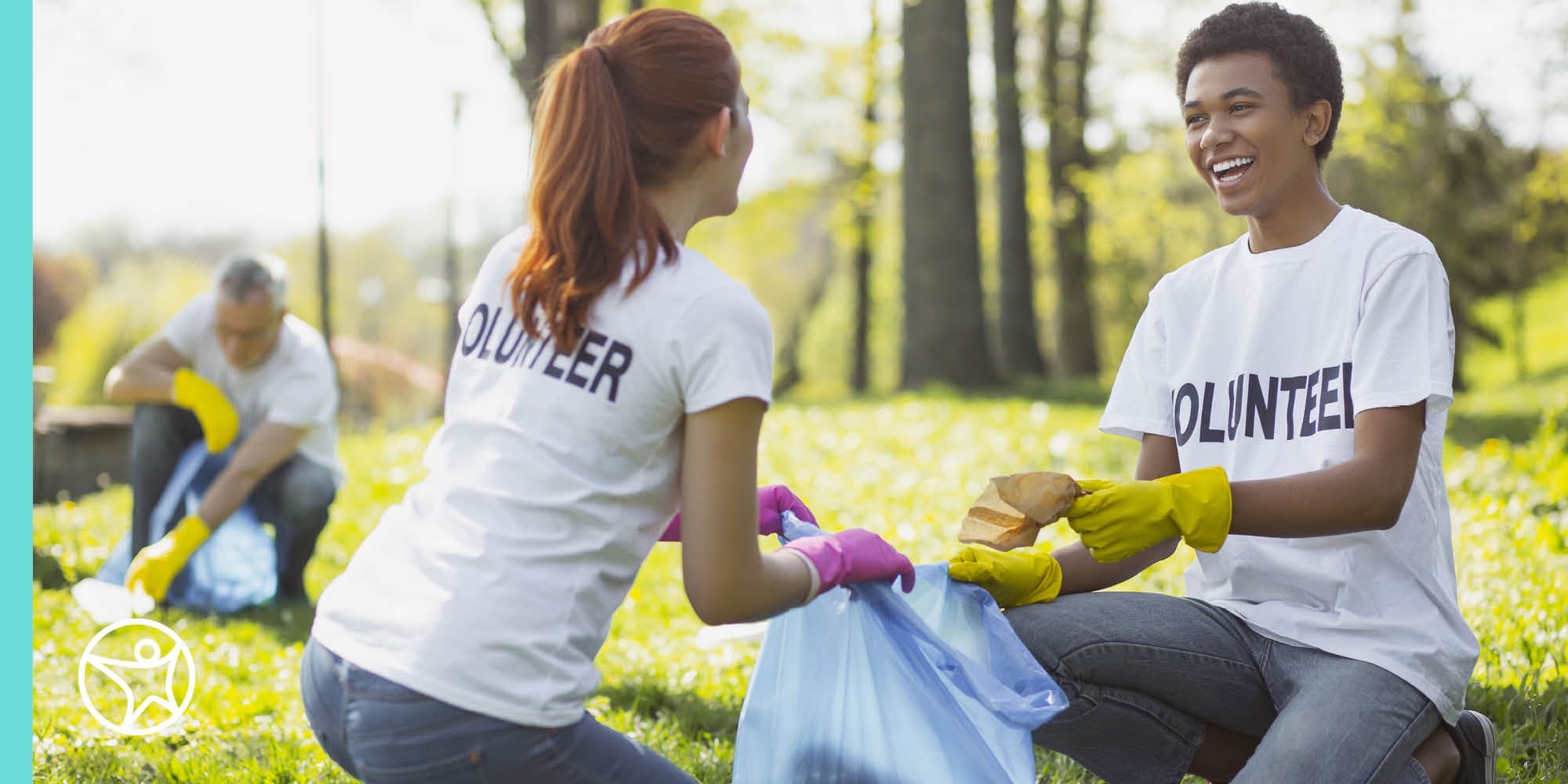 This article was originally published on December 10, 2019. Updated on June 9, 2022.
To keep your kids active and learning about the world around them over the summer and during other school year breaks, consider volunteer activities for kids in grades K-12 that are available in your hometown.  
Volunteer work for kids—especially online school students like the ones at Connections Academy—helps them learn to manage their time, solve problems, and develop social skills as they work alongside other people. Volunteering opportunities for kids might even align with their school curriculum and can even help prepare an online student for the jobs of the future.   
Finding Volunteer Opportunities for Elementary and Middle Schoolers 
You may be wondering, where can kids volunteer and where can I volunteer with my child? To find kids' volunteer opportunities near you, look within local organizations that your child is already familiar with, such as your religious congregation if you have one, a local library, kids' museum, or municipal recreation center. Volunteer programs are great ways to keep your child learning during the summer or other school year breaks while adding structure to their time off.  
Finding elementary and middle school volunteer opportunities can be as simple as finding organizations dedicated to topics or causes that interest them, like:   
Working at a food bank or soup kitchen   
Tutoring younger students  
Participating in community cleanups  
Visiting an assisted living home  
Working at an animal shelter  
Helping out at the library  
Walking or running for a fundraiser 
Telephone banking for a political or moral cause  
Finding Volunteer Opportunities for High Schoolers 
For older students, many organizations need volunteer help and will gladly put your teenager's enthusiastic spirit to work. Remember, extracurricular activities, like volunteer work, are essential ingredients every college portfolio needs. Here are a few online databases and search tools that can help high schoolers find community service opportunities near them:  
VolunteerMatch 
VolunteerMatch calls itself the web's largest volunteer engagement network, serving over 130,000 participating nonprofits and 150 corporate network partners. Its home page features not only a volunteer opportunities search tool (usable with city or ZIP code), but lists of new, upcoming and "popular" volunteer programs "near" the user's location. Click through on the search tool, and on the next page, click on "More Filters" to narrow your search to volunteer opportunities for kids or teens. You can also search by interest, such as education, homelessness, or hunger. 
National Park Service 
Students of all ages can volunteer with the National Park Service doing everything from educational to scientific research to service projects. With parental permission, kids can participate with scout groups or as families to learn about biodiversity, local history, and more. Another benefit of volunteering with this organization is that children can stay involved when they are adults as there is a lot of variety of volunteer positions, there will always be something new to discover, and it's an opportunity for kids to volunteer for kids and families who want to visit the parks.  
Animal Shelters 
Do your children love animals? Looking for volunteer programs at a local animal shelter is an effective way to get them interested in volunteering. Seek out the shelter list on ASPCA.org to find a shelter or rescue near you.   
Points of Light 
Points of Light is a large volunteer organization that is now a network of volunteer-mobilizing organizations that serves more than 250 cities across 37 countries. With sections for kids, teens, parents, teachers, and organizations, the website directs users to information on community service clubs, project ideas, family volunteering, and service stories. Children can visit the Clubs page to find resources and children's volunteer opportunities in your area.  
Why Volunteer? 
Many traditional brick-and-mortar schools require students of all ages to complete community service hours, so don't miss your chance to turn this time into a learning experience.  
For online school students, one of the benefits of kids volunteering is that it demonstrates your family's values in action. Start small and appropriately for your new volunteer's age. Talk to them afterward about what they liked or found rewarding about the experience. It might be useful information if they need a gentle reminder on why volunteering is important. 
To learn how you can be more involved in your children's education and have the flexibility to layer student volunteer programs into the family schedule, check out these five sample schedules for online school students.   
Related Posts