5 Minute Exercises for Kids in Virtual School
by Beth Werrell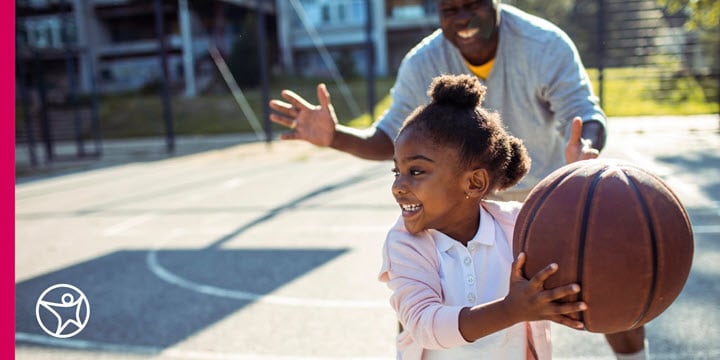 This post was originally published in January 2015, and has been updated for accuracy and comprehensiveness in September 2021.

Recess is one of the most favorite parts of the school day for students in a brick-and-mortar school. What's not to love? For several glorious minutes, students have a break from their lessons to get up, move around, and play! 
Recess is also important for incorporating kids exercises for homeschool and virtual school students! While virtual schools like Connections Academy offer more flexibility in a student's day, they still spend several hours studying and completing their lessons. Building short recess breaks into their daily school schedule will help them stay active and healthy – and expend some energy! Short kids exercises are also essential to effective learning. Exercise for kids boosts brainpower because it: 
Pumps more blood to the brain 
Increases the brain's levels of oxygen, glucose, and hormones 
Boosts energy levels 
Reduces stress 
Improves memory, attention, and other processing functions 
The CDC and American Academy of Pediatrics recommend that children and adolescents get at least 60 minutes of physical activity each day. While virtual school physical education can help achieve this benchmark, students can stay active throughout the day by breaking up virtual school lessons with 5-minute exercises that can be done during scheduled recess time.  
Seven 5 Minute Exercises for Kids Online School Recess
Here are seven easy-to-do, 5 minute exercises for kids that can easily get them moving. These kids exercises don't require expensive equipment. Switch up this list of exercises for kids throughout the week to give your student some variety or combine them for longer recess time in school. 
1. Hula-hooping
Hula-hooping is a fun and easy 5 minute exercise for kids that your student will love. See how long your student can keep the hoop in motion. You can also place the hoop on the ground and have your student hop in and out of the hoop.  
2. Calisthenics
Grab a timer and get ready to exercise! Calisthenics are great exercises to get the heart pumping. For this 5 minute workout for kids, have your student do five cardio exercises in a row for one minute each. Some effective calisthenics include jumping jacks, high knees, sit-ups, bear crawls, butt kicks, and jogging in place. Calisthenics are also a good way to warm up for physical education classes.  
3. 5 minute dance party
Two songs add up to around five minutes, so ask your student to pick two favorites and start jamming! Dancing gets your entire body moving for five minutes of fun. If your student really enjoys the dance parties for their in class exercises, you may consider getting them involved in dance classes as an online extracurricular activity.  
4. Jump rope
Jumping rope is an excellent 5 minute workout for kids, but also for all ages. It's best to jump rope outside, although it can also work in a large indoor space with tile. 
5. Rake leaves or shovel snow
While these may seem like chores, they are also exercise that works all the large muscle groups. To encourage your student, tell them they can play outside after shoveling or raking a small area for five to ten minutes. Getting outside is a great activity break in the classroom. 
6. Climb the stairs
Climbing the stairs can be a fun 5 minute classroom exercise from home—especially when the weather keeps you all indoors. Can your student scale the steps ten times in a row? Find out! It might be tougher than they think! 
7. Stretch
While it's not technically a kid's exercise, five minutes of stretching is still a good way for students to move around, loosen up, and stay flexible. Your student should also stretch to cool down after heavy exercising or participating in physical education from home. 
Recess and Exercise Throughout the Year
Don't let a little rain – or snow – stop your virtual school student from reaping the benefits of kids exercises during their recess time in school. There are plenty of ways to keep moving indoors.  
For other physical activity ideas for kids, take a look at these resources: 
Curious about the virtual school model and how it can benefit your child? Hear from other parents who made the switch as they bust the top 5 virtual school myths. School from home might be right for you and your family! 
Related Posts