STEM Educational Activities with Virtual Labs
byChristopher E. Nelson
3 min to read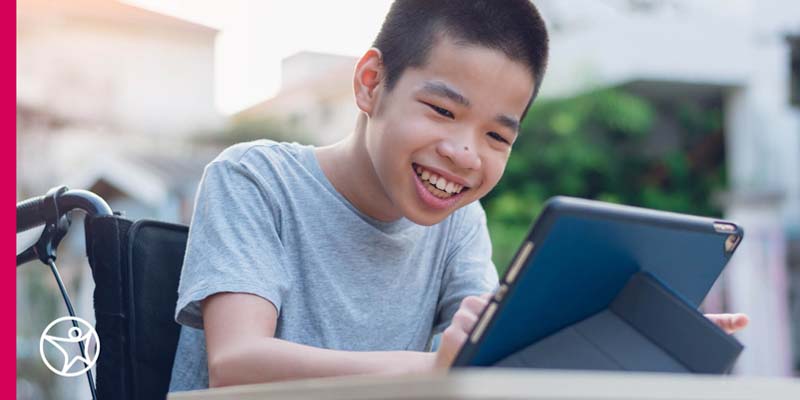 Part of STEM learning is seeing and doing, and then recording and analyzing the results. But not all online or homeschool programs are set up to accommodate science experiments, in-depth remote calculus tutoring or other STEM learning activities, especially as they get more involved at the middle school or high school level. 
Online or virtual labs can make more complex science experiments and concepts accessible to online and home school students who don't have the laboratories and equipment they might find in traditional brick-and-mortar schools. According to the National Science Teaching Association (NSTA), virtual labs provide concrete experiences that help students understand science concepts while allowing them to work at their own time and pace. 
There are many online school options that provide a virtual lab to complement the science curriculum, like Connections Academy®. Let's take a look at a few that can help bring STEM topics alive for your child's online school experience. 
Four Free Virtual Labs Activity Sources
1. NOVA Labs
NOVA Labs is based on the long-running PBS science documentary series from WGBH TV, and it has all the slickness of a first-class television production. It is meant to engage teens and older students in games and interactives based on authentic scientific exploration. Informative videos review the science concepts and the "game" that puts the concepts to use. Comprehensive educators' guides explain how to use all or portions of the eight available virtual labs to educate students and contain links to complementary videos and other resources. 
2. Interactive Simulations for Science and Math
Interactive Simulations for Science and Math are from the PhET Interactive Simulations project at the University of Colorado Boulder. Tech & Learning calls it, "One of the richest single repositories of online science interactives and virtual labs. Investigate more than 150 physics, chemistry, math, biology, and Earth science topics. Available in dozens of languages, the interactives are searchable by grade level, subject, and accessibility. Accessibility options include alternative input, audio descriptions, and pan-and-zoom functionality. The University of Colorado Boulder team even found a way to incorporate Java sims so that you can easily run one in your browser window." 
3. Space Exploration Simulations
The National Aeronautics and Space Administration (NASA) features many STEM learning activities for students in grades K-12. The interactive simulations are also gamified and make learning engaging and fun for your student. This augmented reality app for high school students allows students to virtually "meet" the female space science heroes that paved the way for other female scientists. A collaboration between the Smithsonian and NASA, the app allows users to explore the universe and unlock stories of trailblazing scientists and their contributions to space exploration and science.  
4. Weather Laboratories
Earth's weather is complex and fascinating. To make learning about weather accessible and fun, the National Oceanic and Atmospheric Administration (NOAA) created a hub of informative weather activities and virtual labs they recommend for students and educators. In fact, their weather science content for kids features a Weather Lab application by the Smithsonian that allows middle school students to take on the role of meteorologist, predict weather patterns, and learn what happens when ocean currents and air masses interact.  
More Sources of STEM Activities
Promoting STEM ­­– science, technology, engineering, and math – studies is a national educational initiative, which Connections Academy® fully supports and works to bring to students at our online home schools. You can encourage your child to dive deeper into science topics with these 10 resources for exploring STEM. 
Related Posts