10 Resources to Encourage Your Gifted Student to Explore STEM
byBrenda Bonds
3 min to read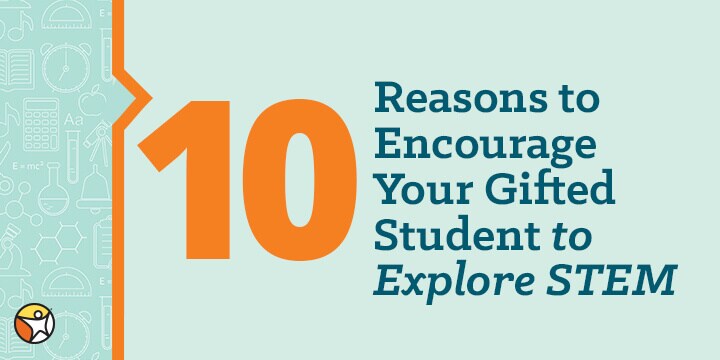 Gifted students tend to have a powerful curiosity and an unquenchable thirst for knowledge. As their parent, you know that sense of wonder is what drives them to succeed. But sometimes it can be frustrating to keep these young minds motivated. How do you provide enough quality activities to occupy and stimulate an advanced learner?

What is STEM education?
For parents of a gifted and talented child, helping them dive deeper into science, technology, engineering, and math—or STEM for short—could be the answer. With the right support and resources, a gifted student's natural love of learning takes over, keeping them on track to reach their highest potential.
While it may be challenging to keep children engaged in a virtual school, it can be especially difficult for parents with gifted students. One way that STEM online education programs boost a child's learning experience is they can help hold their interest—preventing academically advanced students from becoming bored and giving in to less productive or unwanted behaviors.
To assist parents with the critical task of channeling brainpower into productive learning, we've compiled a list of STEM education resources that can help get your gifted student started. As with any online learning resource, we recommend that you review the sites for safety and always supervise your child's experience.
10 educational resources to satisfy your gifted student's curiosity with STEM
Science
Technology
Engineering
Math
Why is STEM important?
Encouraging your gifted learner to pursue their interest in STEM provides a great opportunity to keep them happy and focused, along with giving your child a preview of the knowledge and skills they'll need for tomorrow. It could even give them a head start when preparing for college and a career.
Whether your child is in elementary school, middle school, or high school, we hope you'll use these fun and educational resources to help your gifted student make the most of their online learning experience, including possibly graduating early, while learning to love STEM!
Related Posts