5 Free Typing Games for Kids
by Beth Werrell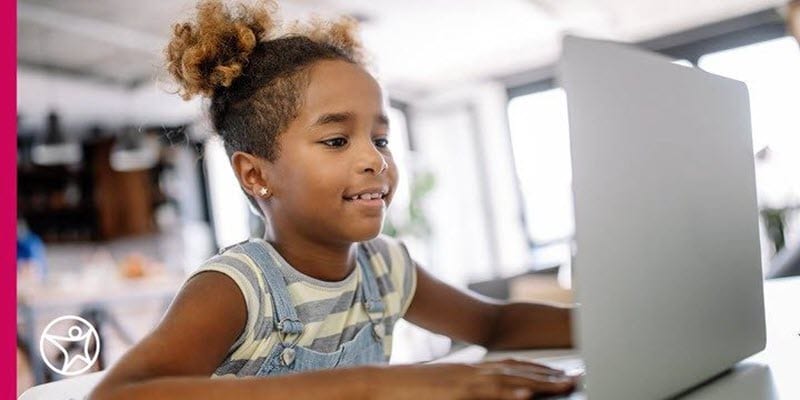 Knowing how to type can be a great advantage for kids. Whether they are starting virtual school classes, brick-and-mortar classes, homeschool, at some point in their future, the know-how of typing will be needed.
Connections Academy® students get extra practice on their computer skills as they learn the K-12 virtual school curriculum, but typing games for kids are an easy and fun way to strengthen those skills. All five of these free typing games for kids are easily accessible online, so try them out and see which one becomes your child's favorite. 
Beginner & Intermediate Typing Games for Your Kids
These typing games for kids are geared toward beginner, novice, and intermediate typists. They focus on single-letter key placement and moving to combining letters to form words. They are excellent not only for teaching basic typing skills, but also for youngsters learning their ABCs. 
1. Type-a-Balloon
This balloon-popping game will entice a young child unfamiliar with letters or a keyboard to find and type the letter depicted on each balloon before it floats up, up and away. Type-a-Balloon(opens in a new tab) has multiple versions of the game and three settings that make the balloons fly faster, but kids ready to type sentences may want more. 
2. DanceMat Typing
Another good starter program is DanceMat Typing(opens in a new tab). Colorful animals guide kids through each of the keyboard's three letter rows and then to numbers and shifting with a focus on specific keys and proper hand positioning. But it's mainly an introduction to basic typing skills. Most kids will quickly be ready for more of a challenge.
3. KidzType
In addition to lessons on the fundamentals, KidzType(opens in a new tab) offers a wide variety of games that focus on learning such aspects of typing as letters, home row, upper row, numbers, words, sentences, and more. Games allow the user to select complexity and difficulty, and final scores and a high score for comparison make it easy to track progress. Playful themes range from aliens to airplanes and race cars to drive the lesson home. 
Parent tip: Some of the story arcs in this typing game might be too mature for different-aged kids (ie throwing ninja stars at zombies or shooting arrows at vampires). Make sure you pick the correct story arc game that is age-appropriate for your student!
4. TypingClub
Students of all ages can learn to type faster and more accurately with TypingClub(opens in a new tab)'s more than 600 lessons covering everything from basic typing skills to more advanced work. Its game structure and animated stories, challenging drills, progress tracking and badge rewards make it thoroughly engaging. TypingClub offers a premium, ad-free version for a fee. 
Advanced Typing Games for Kids
Geared toward older kids who have mastered the keyboard and want to increase their typing speed, here's a typing game for kids with a classic theme, unique challenges and a competitive edge. 
5. Owl Planes
With a focus on typing longer words accurately and quickly, have your kids try this multiplayer racing game. Owl Planes(opens in a new tab) even has an iOS and Android app version to enjoy "typing" on-the-go from a tablet device. 
Whether your child attends a traditional brick-and-mortar school, uses homeschool programs, or attends an online public school like Connections Academy, learning to type will be essential for academics and in life. And once your middle school child has become a competent typist, you need to get them thinking about eight more computer skills to master by high school. 
Related Posts