How long does it take to read the 50 best-rated children's books in the US?
byConnections Academy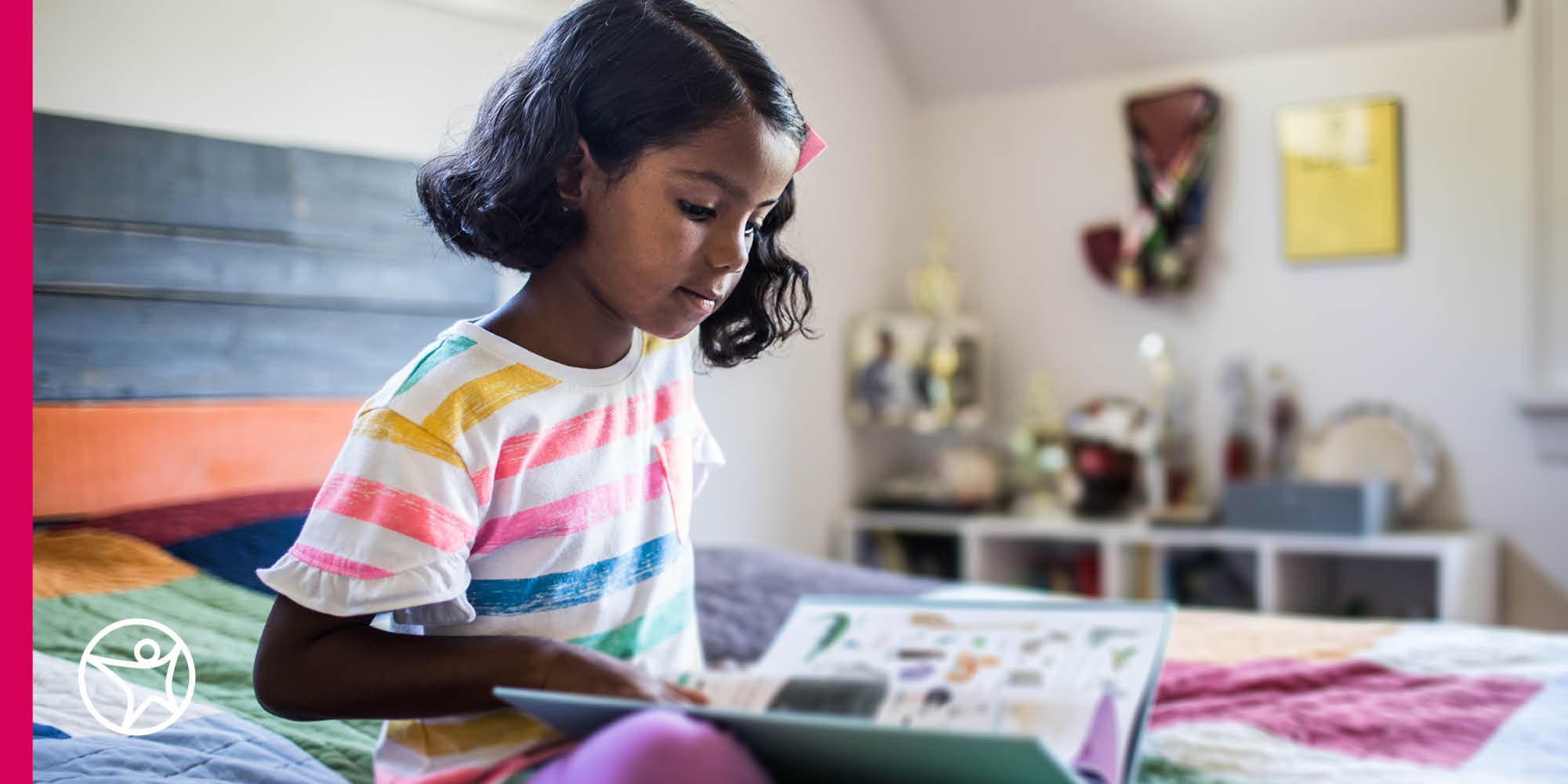 From the shiny pages of The Rainbow Fish to the snappy rhyming of The Cat in the Hat by Dr. Seuss, the books we read in our childhood stay with us for a lifetime.
Looking at book ratings, length in words, and average read speed per minute for children in Grades 1-5, our new study reveals the best-rated children's books and how long it'll take your children to read them at home.
Reading the top 50 best-rated children's books
Here's how long it takes children on average to read the top 50 best-rated children's books:
Pete the Cat by Eric Litwin and James Dean - 5.4 minutes
A Day in the Life of Marlon Bundo by Jill Twiss - 10.9 minutes
Hair Love by Matthew A. Cherry and Vashti Harrison - 7.2 minutes
Julián Is a Mermaid by Jessica Love - 55.3 minutes
What Do You Do With an Idea? by Kobi Yamada and Mae Besom - 51.9 minutes
Be Kind by Pat Zietlow Miller - 46 minutes
Those Shoes by Maribeth Boelts - 59.9 minutes
The Gruffalo by Julia Donaldson - 23.6 minutes
The Pigeon HAS to Go to School! by Mo Willams - 56.1 minutes
Miss Rumphius by Barbara Cooney - 13.2 minutes
The Complete Tales of Winnie-the-Pooh by A. A. Milne and Ernest H Shepard - 10 hours and 28 minutes
The Fantastic Flying Books of Mr. Morris Lessmore by William Joyce and Joe Bluhm - 1 hour and 20 minutes
Library Lion by Michelle Knudsen and Kevin Hawkes - 1 hour 13 minutes
The Day the Crayons Quit by Drew Daywalt and Oliver Jeffers - 1 hour
Out of My Mind by Sharon M. Draper - 10 hours and 36 minutes
The Giving Tree by Shel Silverstein - 1 hour and 21 minutes
Jenny and the Cat Club by Esther Averill - 5 hours and 9 minutes
Love You Forever by Robert Munsch and Sheila McGraw - 48 minutes
The Story of Ferdinand by Munro Leaf and Robert Lawson - 19.1 minutes
The Three Questions by Jon. J. Muth - 48.9 minutes
Elephant and Piggie (Series) by Mo Williems - 3 hours 40 minutes
Oh, The Places You'll Go! by Dr. Seuss - 10.6 minutes
I Want My Hat Back by Jon Klassen - 6.2 minutes
The Lorax by Dr. Seuss - 21.9 minutes
Insignificant Events in the Life of a Cactus by Dusti Bowling - 8 hours and 45 minutes
Who Was Martin Luther King, Jr.? by Bonnie Bader - 1 hour and 52 minutes
The Pout-Pout Fish by Deborah Diesen and Dan Hanna - 10.5 minutes
Corduroy by Don Freeman - 8.6 minutes
The True Story of the Three Little Pigs by Jon Scieszka and Lane Smith - 7.9 minutes
Don't Let the Pigeon Drive the Bus by Mo Willems - 7.2 minutes
Green Eggs and Ham by Dr. Seuss - 8.2 minutes
Miss Nelson is Missing by Harry Allard - 8 minutes
The Very Hungry Caterpillar by Eric Carle - 2.8 minutes
Goodnight Moon by Margaret Wise Brown and Clement Hurd - 3.9 minutes
Paddle-to-the-Sea by Holling Clancy Holling - 1 hour 29 minutes
Cars and Trucks and Things That Go by Richard Scarry - 1 hour and 49 minutes
If You Give a Mouse a Cookie by Laura Numeroff - 56.4 minutes
We're Going on a Bear Hunt by Michael Rosen and Helen Oxenbury - 38 minutes
The Colour Kittens by Margaret Wise Brown, Alice Provensen and Martin Provensen - 36.4 minutes
Harold and the Purple Crayon by Crockett Johnson - 8.4 minutes
Whistle for Willie by Ezra Jack Keats - 5.3 minutes
Good Dog, Carl by Alexandra Day - 49.8 minutes
Click, Clack, Moo by Doreen Cronin and Betsy Lewin - 7 minutes
We are the Ship by Kadir Melson - 3 hours
The Tiger Who Came to Tea by Judith Kerr - 9.9 minutes
Katy and the Big Snow by Virginia Lee Burton - 55.9 minutes
Stellaluna by Janell Cannon - 18.3 minutes
Diary of a Wombat by Jackie French and Bruce Whatley - 10.1 minutes
The Bad Seed by Jory John and Pete Oswalk - 14.5 minutes
Madeline (Series) by Ludwig Bemelmans - 1 hour and 16 minutes
4 Top Tips to Help Children Enjoy Reading:
Make books a part of family life: Having books around your home will make them easy to access throughout the day — whether you'll be reading with your children or they're reading alone. Adding in a nightly bedtime story to your routine is a great way to bring in reading with the added bonus of spending valuable time with your children.
Read about something they're interested in: To help keep your children engaged, let them pick out different subjects for you to read together. You can also consider different types of reading materials such as fiction, non-fiction, magazines, and poetry.
Ask questions: Ask your children about the storylines, characters and twists and turns within the story. This will help keep them interested and more likely to read along with you.
Make the most of rhyme and repetition: Books and poems with rhymes and repeated words or phrases are great for getting your kids to join in and remember the words. This can be particularly helpful with young, new readers.
For more information on virtual learning or teaching at home, please visit our Support & Resources guide.
Methodology & Research: Data collected April 2021. Full data on all 50 books available on request.
Related Posts