How to Foster Civility and Tolerance in Your Children
by Beth Werrell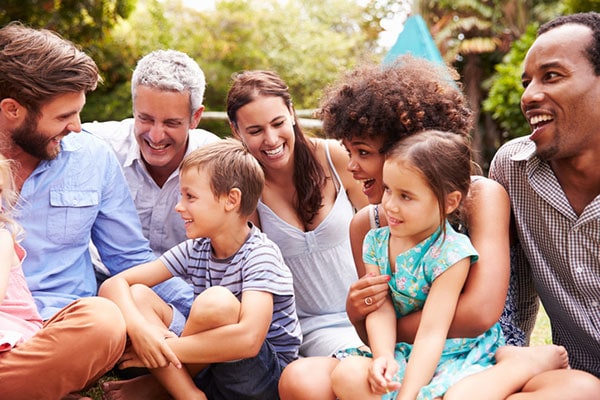 The year 1968 has a lot to answer for. It was a year of revolution on college campuses and in world capitals, of assassinations and upheaval, of generational, gender, and racial conflict—an inflection point every bit as disorienting and decisive as the Civil War or the Great Depression.
Fifty years later, not much has changed—just the means and the intensity. From Facebook to Reddit, Charlottesville to Parkland, emotions are raw, unfiltered, and now, instantaneously shared. It's as though we're living in one vast chaotic playground where sticks, stones, and words can, and do, hurt us.
For parents and educators, it's a scary time. How do you teach your children tolerance in an intolerant world? How can you support civil conversation when every word can be a minefield? How do you encourage listening when everyone's talking?
In a recent webinar on teaching tolerance, K. C. Kourtz (associate director of online learning at Facing History and Ourselves) and Mary Ellen Daneels (a national board certified social studies teacher from Illinois) outlined strategies to help children learn how to respectfully disagree and engage in civil discourse—even in the face of political polarization, controversial subject matter, issues of identity, or strongly held religious or cultural beliefs. Their take? It's not easy—especially in the age of social media—but it can be done.
Tolerance starts at home, so Kourtz and Daneels advise that parents make it a habit to discuss current events. They also suggest:
seeking out high-quality news sources
encouraging children to form and express their own opinions
supporting discussions of controversial issues in schools
involving children in organizations that address political or social issues
modeling tolerance and civility.
They urge teachers and parents to start with themselves and establish a safe and respectful space for discussing sensitive topics. They also suggest that teachers provide opportunities for student reflection and encourage everyone to speak and participate—even those who are reluctant to open up.
Wherever these lessons are imparted, it's important for the adults in the room to encourage students to:
hear and appreciate a diversity of opinions and expression
talk across differences
listen for understanding, not to judge or debate or overwhelm
advocate for their own feelings and learn how to apologize if they've hurt someone else.
Kourtz and Daneels define civil discourse as essential to democracy. It supports, they say, "the societal good. It demands that democratic participants respect each other, even when that respect is hard to give or to earn." Children who are encouraged to practice and refine their civil discourse skills are better equipped to take "the wheel of democracy" when it's their turn.
Words matter. Tone matters. It's not just academic. Just listen to this student activist, a Dreamer fighting for the rights of immigrants: "People are going to attack any activist in the spotlight. Being vocal in the age of social media is hard. My advice to the youth activists of today is: Don't read the comments. And if you do, don't take what they say personally. While it is worth your time to listen respectfully to those who think differently from you, when someone is insulting you, it's best to ignore them."
Civility and tolerance start with respect, a lesson that's worth (re)learning no matter how young or old we are.
How do you encourage tolerance and respectful discourse in your family? Share your ideas in the comments.
Related Posts