6 Tips for Obtaining a Good Letter of Recommendation in Online High School
byStephanie Osorno
4 min to read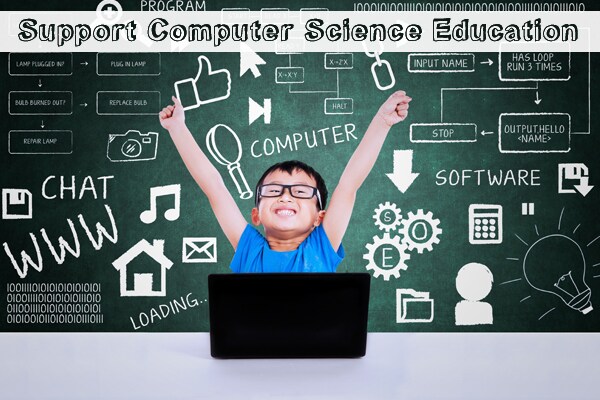 Preparing for college is an exciting process in high school that requires time, research, and persistence. Understandably, grades are a significant factor in the acceptance decision—but you might be surprised to learn that obtaining an effective letter of recommendation is equally as important, and should be placed at the top of a senior's to-do list.
Why is a letter of recommendation important?
Here are a few things a good letter of recommendation can add to the college application:
Anecdotes that make the student "real" and cause him or her stand out from the rest
Verification of a student's soft skills—ones that cannot be shown on an application form
An account of a student's contribution to a course or project
Additional insight about a student's strengths and learning style
If your online high school student is getting ready to apply for college soon, consider the following tips to help him or her receive a constructive letter of recommendation.
Read the application requirements.
Since each college or university has different application requirements, it is important to thoroughly review them. Students will find information about letters of recommendation, including how many they will need, deadlines, how to submit them, and whom they should come from. Some schools may want the letter to come from a specific teacher or person, so students should wait until they know exactly what is expected to request one. Even if the school makes the letter optional, college applicants should take advantage of any opportunity that will provide a more well-rounded view of their academic journey.
Provide helpful facts.
To help make the writing process easier for their reference, students can offer some background information about their personal and academic accomplishments. For example, online students at Connections Academy have the option to fill out a college recommendation survey. This survey includes prompts such as, "What five adjectives best describe you as a person and set you apart from your classmates?" and "If you have already selected a career goal, please describe the career and explain your attraction to it." Providing background information is a minor task, but it can help change the letter from mediocre to exceptional.
Choose your reference wisely.
Naturally, students most likely want to choose a reference based on how well they did in that person's class. However, a good letter of recommendation requires more than just a token statement about how great the student is. It should bring something different to the table, and come from a teacher who really knows the student. For instance, students may want to choose someone who helped them with a course that they struggled in. The reference can talk about how the student overcame obstacles, showed resilience, and improved from the start of the course to the end. If the student hasn't had any real conversations or interaction with the reference, the letter can end up sounding generic and forced. So beyond regular classroom participation, it's important for high school students in virtual school to be proactive in getting to know their teachers and school staff.
Be courteous and thorough when asking for a recommendation.
Keep in mind that writing a recommendation letter is a time-consuming task. Recommendations need to be requested at least two weeks before the deadline, but one month in advance is ideal. In a virtual school environment, it's best to request the recommendation via email. In the request, students should provide the prospective reference with a list of colleges or universities that they will be applying to, as well as the deadline for each. If the recommendation needs to be handwritten, students can print out the form and send the reference an envelope with a stamp—this small but generous detail will go a long way in showing appreciation and respect for the person giving the recommendation.
Ask if the recommendation will be favorable.
It might be an uncomfortable question to ask, but students need to make sure the reference is confident about providing a recommendation. If he or she is hesitant, the letter isn't going to do the student any good. As an alternative, students can ask a teacher from the previous school year, or another staff member such as a counselor or assistant principal. Recommendations can also come from an adult outside of school through a part-time job, extracurricular activities, or volunteer work, as long as the application instructions allow it. If the student would really like one of his or her current teachers to write the letter, set up a meeting with the teacher so that the two can get to know each other better.
Follow up with the reference.
Even after students receive their recommendations, their duties are not over! They should always be polite by thanking the reference, as he or she takes time away from everyday responsibilities and contributes considerably to the student's college application process. Similarly, the student should follow-up to let the reference know about the outcome. He or she will be pleased to hear the news and celebrate successes.

 

Obtaining a great letter of recommendation calls for diligence and organization, but your student's efforts will be worth it when he or she begins a stimulating new academic chapter in a college or university!
Related Posts