An Inspiring Virtual School Graduation Speech
by Beth Werrell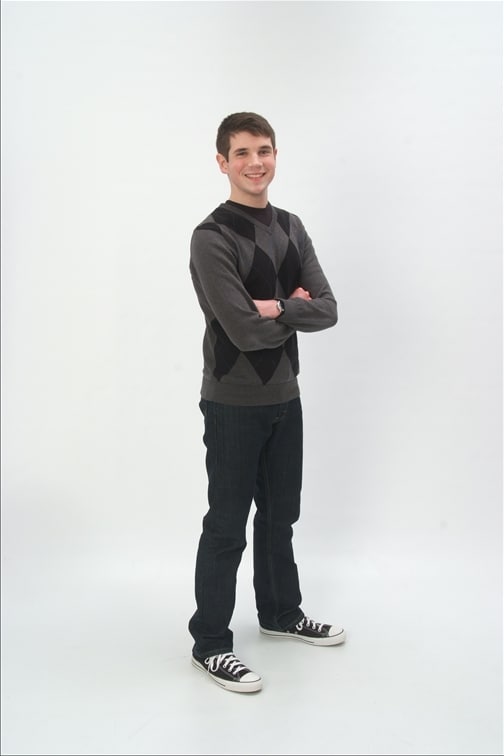 Virtual school graduates continually tell me how the skills they learned through a virtual school experience better prepared them for life after high school. Aaron Ridenour, Ohio Connections Academy's valedictorian, picked up on this point even before graduating, so I just had to share his amazing graduation speech:
Aaron Ridenour, Graduation Speech, 2010
Ladies and gentlemen, distinguished faculty and administrators, friends and family, and, of course, the Ohio Connections Academy class of 2010: I would like to thank you for giving me the honor to speak on behalf of the class of 2010.
My fellow classmates, we've all made it through online high school. Not just any high school, but Ohio Connections Academy—a school that has given us the opportunity to reach our goals and maximum potential: to be the best that we could be. We were pioneers on the forefront of a new and innovative form of education, and we encountered many obstacles. We made it through semester and interim deadlines.
Along the way, we became independent and self-motivated students. Our teachers taught us how to write a research paper, apply the scientific method, and use the Pythagorean theorem. What I believe they taught us the most was to think creatively, have confidence in ourselves, be responsible individuals, have goals, and have the fortitude to achieve those goals. When our social studies teachers were teaching us about the past, they were opening our eyes to what our future could hold. When our English teachers were teaching us about other people's writings, they were teaching us how to open our minds and write creatively and effectively. When our math teachers were teaching us about probabilities, they weren't teaching us the number of times something could fail; they were teaching us that regardless of the circumstances, there is always the chance to succeed.
Many of you will go on to college; some of you will pursue the military; and some of you will start a new job or career. Whatever path you choose, I am confident that you will take the valuable lessons you have learned from OCA and be able to apply them to your life.
While OCA has taught us much, we must recognize that the most valuable lessons we have learned have been from our parents and family members. This past year, I was looking at an online list of job skills and realized…I learned many of these skills right in my own home. Some of the skills included effective communication, problem solving, advising, collaborating ideas, teaching/instructing/training, and, yes, even entertaining. Classmates, because of our unique circumstances, we were able to be around and learn from the most important people in our lives: our families. These skills will be invaluable for us. I would like to thank my parents for all of the life-lessons they have taught me. I would like to thank them for their constant love and support. I would also like to thank my sister for putting up with me for all these years and being my best friend. I hope sometime today, you will thank your families as well.
Now, life's journey doesn't always have a road map, and there is usually more than one way to get to the destination. When OCA took its first cautious steps seven years ago, it was a new and innovative school on the forefront of education. Now, the world is starting to look and say, "Wow, this really works!" It is our responsibility, as the class of 2010, to take this ingenuity out into the world—to be the world's next pioneers and lead the way for those who follow. As Ralph Waldo Emerson said, "Do not go where the path may go; go instead where there is no path and leave a trail." Thank you, and congratulations to my fellow members of the class of 2010!
Related Posts