6 Great Online Reading Resources for Parents and Learning Coaches
byConnections Academy
3 min to read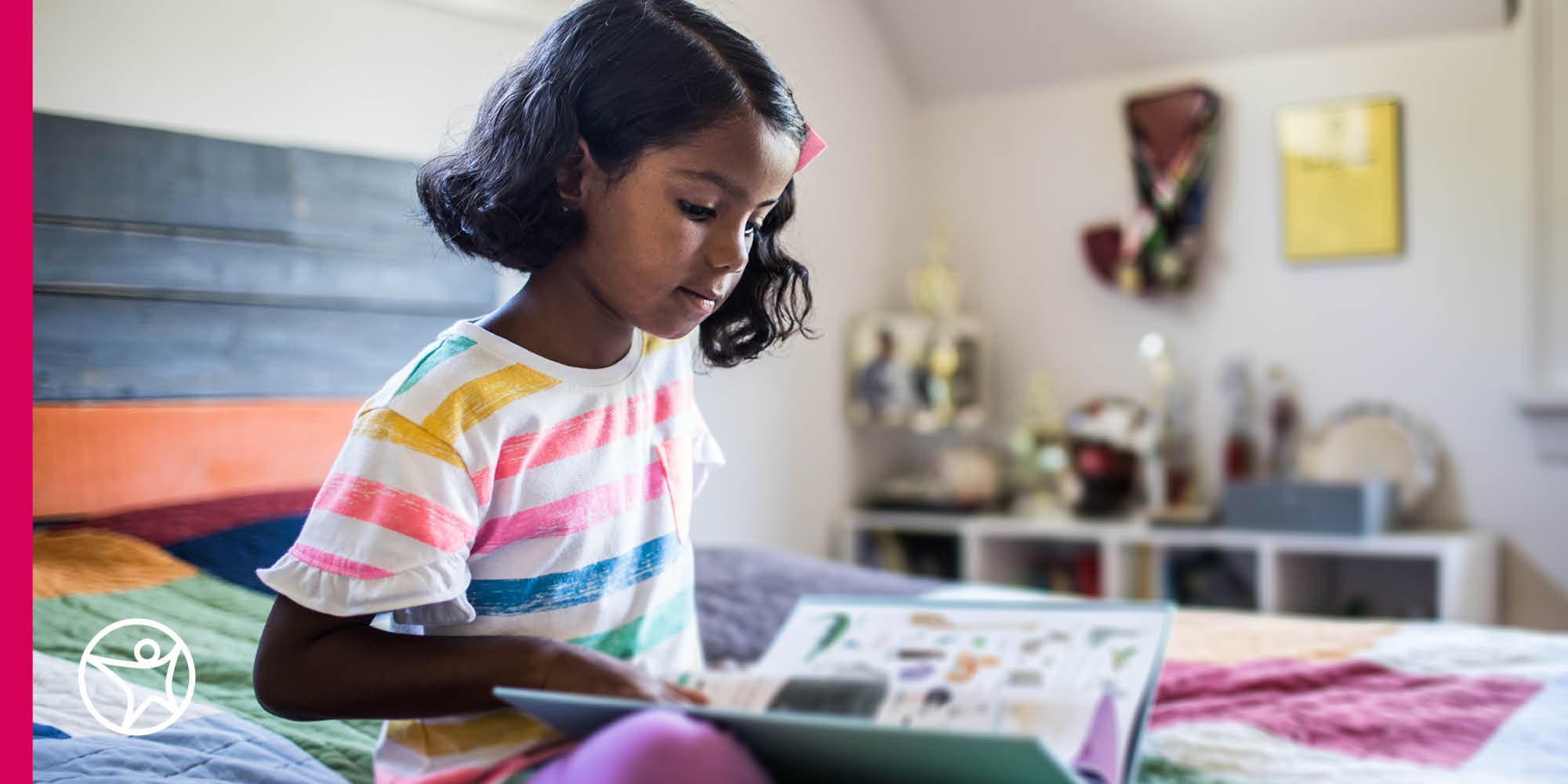 Why is reading so important? Because once you learn to read, you read to learn!
Reading is a lifelong skill you never stop working on, and that's why it's a core subject throughout your child's K–12 education. Until traditional, homeschool, or online school students become fluent, independent readers in middle school or high school, there are four major ways Learning Coaches and parents can offer reading support:
Prevent students from getting discouraged. 

Help them with reading mechanics such as phonics, grammar, and spelling. 

Choose books that interest them and fit their reading level. 

Encourage students to read, and make reading fun for them.
Online reading resources make it easy and convenient to help distance learning students. Here are some websites that offer reading tools, activities, and ideas to help you address any of your child's needs, whether you are a homeschool family, a Connections Academy online school family, or a family that is temporarily participating in distance learning.  These resources will also help you engage your child in summer reading answers. 
Read Works


This site offers free 

reading instruction

 resources for teachers and parents. If you're looking for practice materials for your child, you can find worksheets and detailed program supplements for reading, spelling, sight words, grammar, phonics, comprehension, writing, and more. All of these resources can be used for either enrichment or summer reading. 
Oxford Owl

 


This is a reading and math website that helps children ages 3 to 11. The "Expert Help" tab of the website's Reading portion offers resources on helping struggling readers, encouraging reading, and working on issues including phonics, grammar, punctuation, and spelling. Check out the ideas Oxford Owl suggests for games and activities to enrich your child's academic learning or summer reading. 
PBS Parents

 


PBS Parents

(opens in a new tab)

 offers a wide variety of educational activities, videos, and games for children ages two through eight. Kids are sure to love seeing characters from their favorite PBS television shows, while parents will appreciate having literacy readiness and reading skills made into enjoyable and engaging play. . 
Reading Rockets

 


On 

Reading Rockets

, visit the "

Helping Struggling Readers

(opens in a new tab)

" page if your child is having trouble learning to read. Click on "Target the Problem!"  to open a tool that defines a variety of reading difficulties, such as fluency and comprehension, and explains how kids, parents, and teachers can recognize signs of the difficulty. This tool also links to a "How to Help" page, which offers tips to both children and their parents regarding how they can work on the issue. 
ReadWriteThink

 


The International Reading Association and the National Council of Teachers of English are a couple of the partners sponsoring 

ReadWriteThink

, a website that offers resources for grades K–12. Under the "

Parent & Afterschool Resources

(opens in a new tab)

" tab, visit the podcast section to find book reviews for different age groups. You can also find links to the "Activities & Projects," "Games & Tools," "Tips & How-To's," and "Printouts" pages. 
Scholastic

 


In the "Parents" section of Scholastic, look for resources under the "Books & Reading" tab, such as Reading Resources & Help for Ages 8–10.  
While it may be challenging to get your children started in reading—particularly while doing distance learning and working from home—every moment spent is a worthwhile investment! As you enhance your traditional, homeschool, or online school student's literacy, you help ensure that your children will have the reading skills to succeed in school, career, and life!
Related Posts