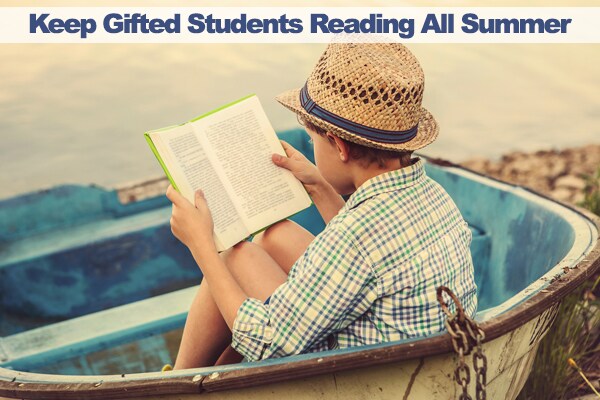 If you're the parent of a gifted and talented student or a student who reads above grade level, you may want to begin the summer by reading your child his or her rights. No, not their "right to remain silent," but rather their summer reading rights! "You have the right to read and to not read. You have the right to skip, to browse, and to explore. You have the right to read anything."
These are great words to use when kicking off summer reading for a gifted student. As students blessed with endless curiosity, gifted students will read when given books that challenge, that tap into their imaginations and spark their interest. But how do you find such a book? How can you draw a gifted and talented student away from video games and into the worlds of words and endless creation?
Start by exploring some outstanding reading lists that make finding books for gifted students easier. Many of the links that follow were developed by Johns Hopkins Center for Talented Youth, an organization devoted to the development of exceptional students' talents. The recommended books also may be appropriate for other students reading above grade level—or for reading aloud as a family.
As you review these lists, remember that each gifted student is unique and will find different books stimulate their interests. Allow your students the space to explore, to create, and by the end of summer, they may have their own recommendations to contribute to next year's reading list.
Need other ideas? Explore these notable book awards to see which books have been awarded as top pics for students. And take a look at some of our previous blog posts about reading, linked below. Happy reading!
What are your family's favorite books for summer reading? Share your top picks in the comments!
Related Posts