Coaching Your Online School Student to Success
by Beth Werrell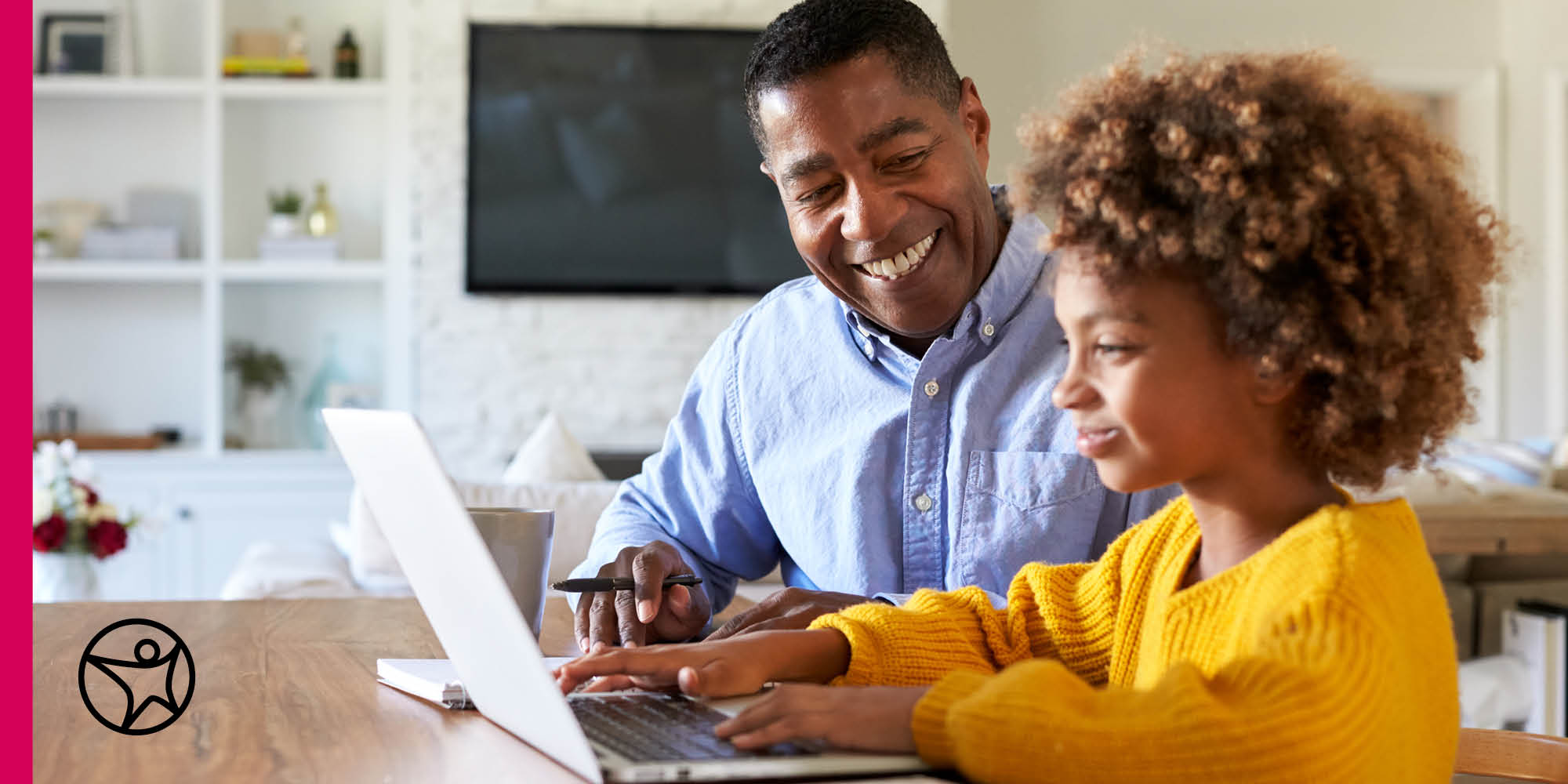 Although the parents of online school students do get involved in their children's at-home learning, it's not the same as homeschooling. Parents serve as their children's Learning Coaches with state-certified teachers available to instruct and help, plus access to numerous resources online. Learn how this support can help you and your student succeed in online school.
What Is a Learning Coach?
A Learning Coach is someone who supports an online school student's learning in the home. This role is typically filled by a parent or other trusted adult. Every family fills this role a bit differently, but in general, successful Learning Coaches say they provide the structure establishing and managing the daily routine, checking for comprehension, and keeping the student on task and on track to complete lessons. The Learning Coach also helps monitor attendance and ensures that the student attends state testing as required.
How to Become a Learning Coach
At Connections AcademyⓇ-supported schools, a robust onboarding program helps ensure that families receive the support and tools needed to effectively transition to online school. Connections Academy provides online orientations for both Learning Coaches and students. The orientations are designed to familiarize new families with how online school works. Orientations are available at your convenience, 24/7, and cover the basics of what you need to know to be successful.
Learning Coach Essentials: Blueprints for Success
New Learning Coaches can take their onboarding a step further with our new Blueprints for Success program. From their home page within the ConnexusⓇ online learning platform, Learning Coaches can watch short—but info packed!—videos that answer some of the most frequently asked questions, including how to manage the daily schedule, how to motivate students, and how to support the learning process. They can also access helpful checklists to use as they get started coaching their children.
Learning Coach Success Series 
Attending an online webinar hosted live by a successful Connections Academy parent is another great way to learn and find answers about online school. You'll hear firsthand how another online school family structures their day and works with students. Plus, you'll have a chance to ask your questions and get practical answers!
The Success Series includes not only onboarding sessions to get you started, but also sessions to keep you going throughout the year as you support your students. Examples of topics include exceptional students, preparing for college, socialization, motivation, and curriculum. Recordings are available if you miss a session or just want to go back and review.
Supportive Teachers
Even after your family adjusts to online school, support is available to keep you and your student doing well. At Connections Academy, online school teachers have bachelor's degrees or higher, are state certified, and receive ongoing training in making online instruction engaging and effective. They are available to help families get started with online school, to help struggling students individually, and to confer with parents and Learning Coaches by phone or email. Licensed school counselors and your school's principal or other school leaders may also be available to assist.
Technology Help
Families have access to our searchable online help system, available 24/7. The Learning Coach can also call a toll-free hotline to speak with a Connections Academy technical support representative for assistance with installation and troubleshooting.
Learning Coach Central Website
Within the online learning platform, families have access to an entire website that's dedicated to providing Learning Coaches with the information they need. Resources housed in the site include video tutorials about lessons, learning tools, and Learning Coach responsibilities, as well as instructional support materials and reference materials.
Learning Coach e-Newsletter
Each month, the Learning Coach support team sends out an e-newsletter, Learning Coach Link, that's filled with information about school events, success stories, best practices, clubs and activities, and more.
Message Boards
Within the secure online learning platform, Learning Coaches can connect with other families to encourage each other and share their best ideas for online school success. In addition, some schools may have private Facebook pages where parents can reach out and arrange in-person meetups for fun and socialization.
Although first getting started with online school can be a challenge for parents, Learning Coaches, and students alike, it does get easier over time! With the support of a high-quality online school and teachers, most families adapt to the new way of learning in about a month. Even better, many parents say online school is very rewarding and draws the family closer together.
To find a Connections Academy school in your state, visit Connections Academy online public school. Or to learn about online private school, visit Pearson Online Academy 's website.
Related Posts