6 Online School Tips from Real Learning Coaches
by Beth Werrell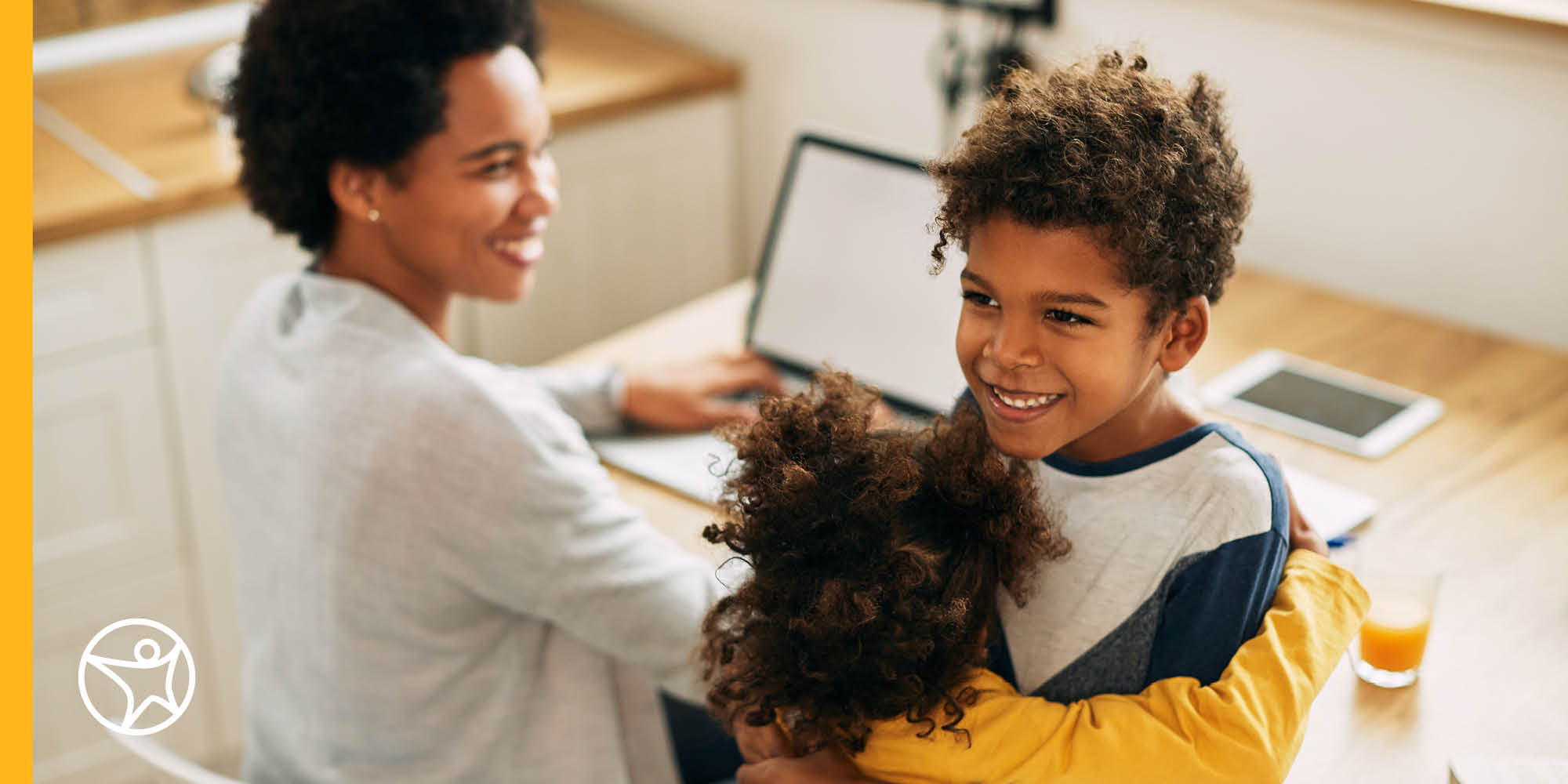 Education in today's world is filled with challenges and changes. When it comes time to switch from a traditional, brick-and-mortar school to an online school, there can be a bit of a learning curve. Often the one with the most to learn is the parent. In a virtual or homeschool environment, parents provide the support their child needs to learn at their highest potential. While the transition period may take a few weeks, successful families tell us the rewards make it worth the effort.
What Is the Parent's Role in Online School?
During K–12 online schooling, a parent or other trusted adult takes on the role of Learning Coach. The Learning Coach is the person who guides an online school student at home. Typically, a Learning Coach helps structure the learning day, provides support and encouragement, and makes sure that the student stays on track to complete assigned schoolwork. Communicating with the student's teachers is also an important part of their role.
Learning Coaches Give Their Top Tips
Start with a Good Attitude
Edee Fuller from Texas Connections Academy says, "You can do this! Instill this confidence in yourself and your student. Focus on short-term goals, prepare for each week, and follow up on each day. And have fun as you both learn."  
"No need to stress! There's a huge amount of support from the school," promises Cristine Pluntz of Wyoming Connections Academy.
Get Involved in Your Child's Online Learning
Theresa Hoover of Indiana Connections Academy explains, "As a Learning Coach, you need to take an active role in your child's education for it to work."
"Watch all of the Learning Coach training videos, attend the meeting for Learning Coaches, and don't be afraid to ask for help!", recommends Meredith Gutierrez of South Carolina Connections Academy.
Debbie Chenault from Texas Connections Academy says, "Expect to be very hands-on, especially at first, until students get into their groove."
Keep a Daily Schedule
"Read your Learning Coach home page every morning, including WebMail messages," says Cynthia Turner from California Connections Academy.
Jill McDowell of Alabama Connections Academy says, "Go ahead and make your schedule, but if it turns out that it doesn't quite fit, be flexible enough to change it. It will all work out with patience."   
"As a new Learning Coach, take time to breathe! I found myself stressing trying to get into a groove and make sure I was ready for each day. I tried to make it a very structured schedule, like traditional school. It took me time, but I learned I didn't need to do that. I started allowing my student to pick the order he wanted to do his online learning in," shares Clarissa Jones at Indiana Connections Academy.
Stay Organized
"My advice is to stay organized and look ahead, making it easier to help them, if and when they need it. Also, keep a calendar with these easy-to-use calendar apps. I recommend using a whiteboard so it is reusable and can be easily changed. Keep it hung where it's easily seen and accessible by you and your child," says Rachel Flewelling of Michigan Connections Academy. 
Debbie Chenault at Texas Connections Academy advises, "Have a learning space set up for students. It keeps them organized and helps keep their heads focused on school time. Plus, no lost books and supplies!"   
"Stay organized, take attendance, and have fun while you're learning to be the very best coach!" says Stephanie Howell from Nevada Connections Academy.
Stay Connected to Teachers and the Online School Community
"The biggest piece of advice I can give is if you get overwhelmed or don't understand something, reach out to your teachers. No matter how big or small your question may be, they will help make your job easier. They're here to help us help our children," says Cynthia Turner of California Connections Academy. 
"I tell new Connections Academy® families that this is a partnership between you, your child, and the teachers. If everyone works together, you will have success and reap the rewards," says Theresa Hoover at Indiana Connections Academy. 
Sherrie Cogar from Ohio Connections Academy agrees, "Never feel like you are alone! Always reach out for help if you don't understand. This is a great online school with lots of amazing teachers and digital programs to help."
Enjoy the Rewards
And Clarissa Jones of Indiana Connections Academy reminds everyone, "We learned to enjoy our day and my son's education. We stopped to play outside. We also planned for Friday afternoon activities that were fun. There is no right or wrong way to plan your day." 
While there is no perfect path to success in online schooling, with some time, effort, and good advice, you can find what works best for your family and student. To learn more about ways you can improve your student's virtual school experience, check out our video on making online learning work for your family. 
Related Posts