5 Activities to Support Your Student's Mental Health
by Beth Werrell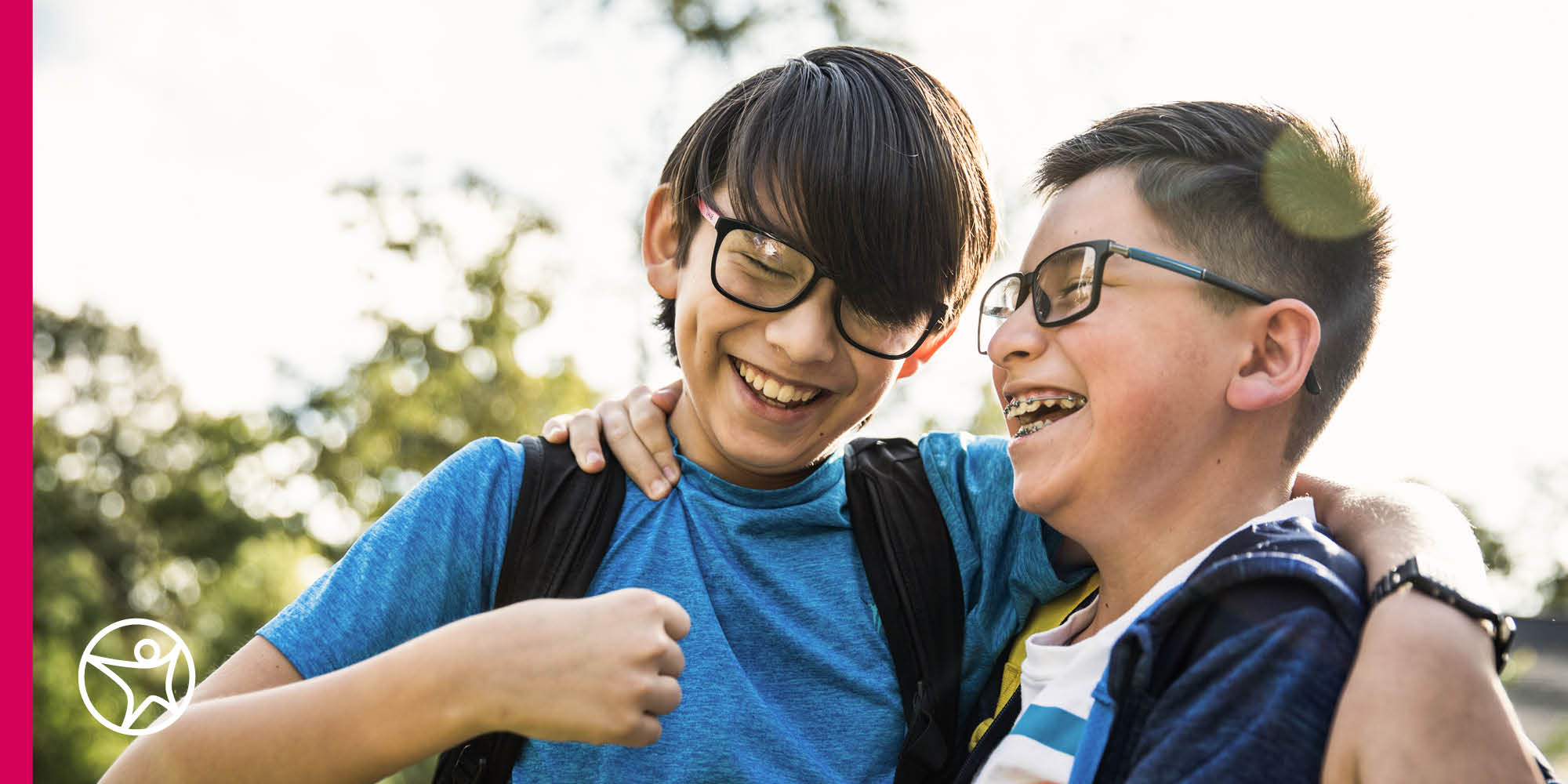 The mental health statistics for children in the United States are startling. According to the Centers for Disease Control (CDC), 9.4% of children ages 3–17 have been diagnosed with anxiety, while 4.4% have been diagnosed with depression, 18.8% of kids 12–17 have seriously considered suicide, and 8.9% have made a suicide attempt. What's more, 1 in 6 children ages 2–8 have been diagnosed with a mental, behavioral, or developmental disorder.
And those statistics are from 2019—before the COVID-19 pandemic. Since the start of the pandemic, when restrictions caused school closures and the cancellation of most activities, 29% of parents have reported that the child's mental or emotional health has been harmed, with 31% of parents saying their child's mental or emotional health is worse than before the pandemic.
Mental Health Awareness Month
Parents may find it hard to recognize the difference between normal emotional growing pains and a serious mental health issue that requires professional help. May is Mental Health Awareness Month, designed to raise awareness of the signs and symptoms of mental health problems and erase the stigma associated with seeking help for mental, emotional, or behavioral issues and substance abuse.
As we celebrate Mental Health Awareness Month 2022 in the wake of the pandemic, it's important for parents to educate themselves on the signs of mental health problems so that they can understand if the anxiety, stress, or other emotional and behavioral problems they are seeing in their child are cause for concern.
According to the Mayo Clinic, here are several warning signs that your child may be experiencing a mental health issue:
Persistent sadness that lasts two weeks or more
Withdrawing from or avoiding social interactions
Hurting themselves or talking about hurting themselves
Out-of-control behavior that can be harmful
Drastic changes in mood, behavior, or personality
Changes in eating habits
Difficulty sleeping
Frequent headaches or stomachaches
Changes in academic performance
Mental Health Awareness Month Activities
For parents looking for ways to support their child who may be feeling anxiety, depression, or stress, there are things you can do to help your student persevere. In celebration of Mental Health Awareness Month 2022, here are five mental health awareness activities that you can incorporate into your child's routine to support their overall mental health:
1. Perform Random Acts of Kindness
While you may think that performing an act of kindness benefits the person on the receiving end, studies show that there are many health benefits for the person performing the act of kindness as well. It truly is better to give than to receive!
In a study done by the National Institutes of Health, children who showed behaviors of being cooperative, empathetic, and kind early in life were more likely to stay in school, avoid drug or alcohol abuse, and have better mental health as adults.
Encourage your child to perform random acts of kindness. These could include:
Baking cookies for a neighbor
Donating used toys or books
Holding the door open for someone
Sending a card to a teacher or other special adult
Feeding the birds
Giving a friend a friendship bracelet
Using chalk to write encouraging messages on the sidewalk
In addition to the mental health boost, one random act of kindness can inspire another person to do the same, creating a ripple of kindness felt throughout the community.
2. Get Physical!
Exercising is not just good for your child's physical health, it is also good for their mental health. According to the American Psychological Association, young people who exercise have lower levels of depression, stress, and psychological distress, and have higher levels of positive self-image, life satisfaction, and psychological well-being. Exercising boosts energy levels, improves mood, and reduces stress.
The CDC and the American Academy of Pediatrics recommend that children and adolescents get at least 60 minutes of physical activity each day. While virtual school physical education classes can help students exercise, there are other ways to incorporate physical activity into your child's routine. During Mental Health Awareness Month, strive to try new ways to exercise with your child. Do an online yoga class together, go for a hike or a bike ride, or just commit to taking a walk together after dinner.
3. Have Regular Family Dinners
Perhaps one of the most overlooked mental health awareness activities is the simple act of eating dinner with your child. Eating dinner together without any television or other electronic devices encourages your child to talk about their day—and the things that may be bothering them. Keeping the lines of communication open like this supports your child's mental health. One study found that adolescents that seek treatment for depression, anxiety, and other emotional problems are half as likely as their peers to have regular family meals. Dinners certainly don't have to be elaborate. Even if you are eating take-out pizza, actively engaging your child in conversation leads to improved mental health.
4. Get the Recommended Amount of Sleep
Kids and teens are always resistant to sleep, but the proper amount of sleep is crucial for better physical and mental health. While the amount of sleep for a healthy life does decrease as students get older, high schoolers still need an average of 8–9 hours of sleep per night, with younger students needing up to 11 hours per night.
Children who consistently don't get enough sleep experience long-term problems in academic performance, school absenteeism, poor impulse control, risk-taking behavior, and impaired social functioning.
During Mental Health Awareness Month, work toward establishing a healthy sleep routine so your child gets in the habit of getting the proper amount of sleep.
5. Explore New Hobbies
Being engaged in an activity that brings joy can give your child's mental health a boost. Hobbies and interests help students focus, and can be good opportunities for exercise, social interactions, or spending time in the sunshine, which increases serotonin levels. Encourage your child to pursue their hobbies and interests. If they don't have a hobby, make a list of things you could try to do together, like gardening, digital scrapbooking, playing frisbee golf, or geocaching.
Students can also join extracurricular clubs to connect with other students that have the same interests. Another way to pursue hobbies and interests is to volunteer. As an added mental health bonus, volunteering is a great way to spread kindness!
Mental Health Benefits of Online School
If you have any concerns about your student, there are resources available. Connections Academy® and other schools have school counselors who are trained to support children as they deal with mental health issues. It's also a good idea to consult with your child's physician about your concerns.
Connections Academy's flexible virtual learning environment offers the opportunity for students to incorporate many of these mental health awareness activities into their daily routines. Students can build their daily school schedules around their unique needs, starting their lessons later in the day if they need more sleep, building in time to pursue hobbies, or scheduling activities earlier in the day to make time for family dinner. Join a Connections Academy information session today to learn more about the flexibility of online school and how it can benefit your student.
Related Posts