7 Sustainable Garden Activities for Kids
by Beth Werrell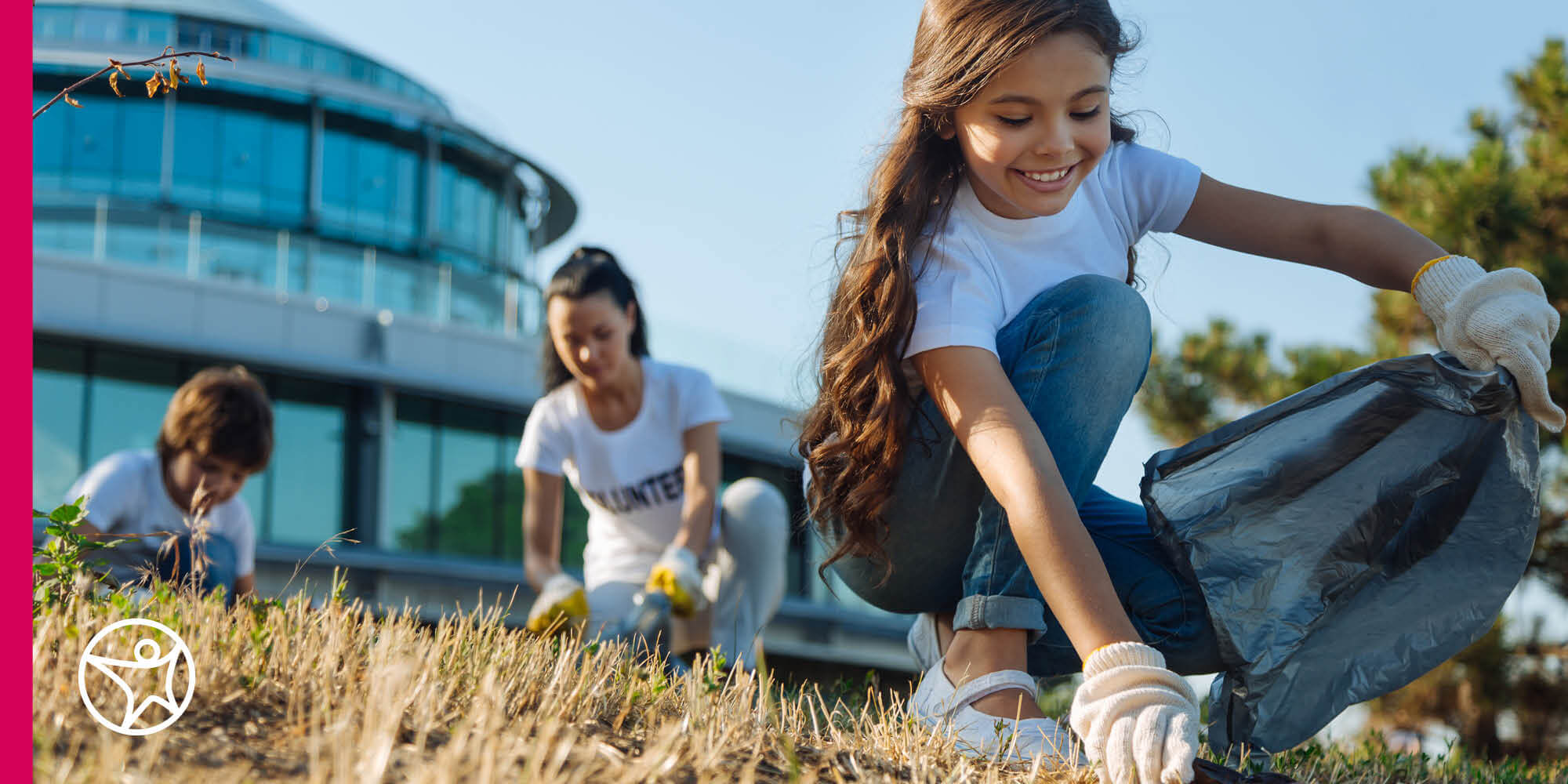 Did you know that children as young as three can help out in the garden? From laying mulch to pulling weeds, small garden projects for kids help them learn valuable lessons about the environment, the lifecycle of plants, and where food comes from.
The benefits of gardening for children and adolescents don't stop there! Gardening can have a positive impact on a child's mental health, lowering stress levels, building self-esteem, and reducing symptoms of depression and anxiety.
Gardening is also one great big science lesson that students of all ages can experience using all of their senses, bringing the concepts learned in their science curriculum to life.
What Does Sustainable Gardening Mean?
As we all try to live a little more green to reduce our carbon footprint, many home gardeners are growing sustainable gardens. According to the American Horticultural Society, sustainable gardening combines organic gardening practices with resource conservation. Sustainable gardening values the ecosystem over aesthetics, works with nature instead of against it, and makes as little negative impact on the earth as possible.
Sustainable Garden Projects for Kids
Explore how to grow a sustainable garden to support our environment, and get the whole family involved! Here are seven sustainable garden projects for kids that will lead to a healthier environment—and help support their overall well-being.
1. Build Your Own Planters
Repurposing items you have around the house is a great way to include sustainable practices in your garden. Plus, making container planters from household items can bring out your student's creative side! Here are some ideas to help you and your student get started creating your sustainable garden:
Toolbox Planter
Have an old tool kit lying around the house that you've been meaning to replace? After emptying the toolbox, grab the drill and make a few holes in the bottom before adding the soil. Now you have a planter! Let your student paint the toolbox with outdoor paint to add a pop of color and meaningful personalization to your sustainable garden.
Kitchen Strainer
An old kitchen strainer with small holes is pretty much ready-made to be a planter. Just have your student line the bottom of the strainer with a few coffee filters to hold the soil in the container. After that, you're ready to start planting!
Baskets
Baskets make ideal sustainable garden planters because of their small outlets for water. Use baskets of all different shapes, sizes, and color to add uniqueness to your garden.
2. Create a Rainwater Barrel
Rain barrels can be used to trap and store rainwater for watering gardens. This helps grow a sustainable garden and supports the environment by reducing the energy used to supply the water and the amount of water wasted. As a side bonus, rain barrels could ultimately reduce your water bill since you are using less water to make your garden grow.
While you can purchase a rain barrel, putting together a homemade barrel is a great garden project for kids. Homemade rain barrels can be made simply by using an old garbage bin and attaching a tap to a small hole at the bottom for easy access to the collected water.
Some rain barrels can be placed directly next to your home to collect water straight from the roof's gutter system. Personalize the barrel by encouraging your student to paint a rain-themed picture on the outside.
3. Mulch Beds to Retain Water
Mulch naturally retains water, so it's perfect to help you grow a sustainable garden. Mulch moderates soil temperatures, adds nutrients to the soil, and prevents beds from drying out. Kids can take on the responsibility of mulching the beds, teaching them sustainable garden practices—and letting them get their hands dirty!
4. Grow Native Plants
Growing plants that are local to your area can save energy because they require fewer resources to thrive in your garden. Native plants have adapted naturally to the conditions of your specific area, which means less watering. In most cases, local plants will not require purchasing special soils.
Before you pick your plants, get to know the growing conditions in your area. Then, choose where you'd like to grow your garden. You and your student can research native plants that do well in your local growing conditions. Write down the plants you and your child would like to grow and take the list with you when you visit your neighborhood garden center.
5. Pull Weeds by Hand
Chemical weed killers have been linked to everything from minor skin irritation to certain cancers. They also harm plants other than weeds as well as the good insects you want in your garden. Ultimately, they can contaminate local ground water. Instead of using chemicals, spend some time with your child pulling weeds by hand. Even young kids can be taught to identify and pull weeds! Plus, it gets them outside in the sunshine exercising (yes—weed-pulling is exercise!) and actively participating in growing a healthy, sustainable garden.
6. Compost
Composting is nature's method of recycling food and other organic waste into material that can be added to soil to help plants grow. In addition to reducing methane emissions in landfills, composting helps protect plants against diseases and reduces the need for chemical fertilizers. It's easy to do! Just take your leftover food scraps (no meat), grass clippings, and garden waste, and make a compost bin.
Starting a compost bin with your student is a huge step in growing a sustainable garden. Plus, it's a great science project that kids can use for the science fair or to supplement their online school science curriculum.
7. Save Your Seeds
Flowering plants and fruits all generate seeds that can be easily collected, dried, and saved for next year. Doing this also teaches your student about plant lifecycles. Help your student collect the seeds each growing season. In the following spring, you can start your seeds indoors in a clear plastic cup so your student can observe how plants grow. As a bonus, you will save money buying new seeds each year!
Science Activities at Home
Many of these sustainable garden projects for kids are also science projects. If you are looking for more science activities to help extend your student's learning, check out the Connections Academy Resource Hub, which is full of STEM activities, including making your own fossils and how to create crystals in your kitchen.
If you enjoy spending time growing a sustainable garden with your child, online school may be a great choice for you! Join a Connections Academy information session to learn more about a new school experience.
Related Posts