5 Ways Families Can Learn About Juneteenth
byConnections Academy
6 min to read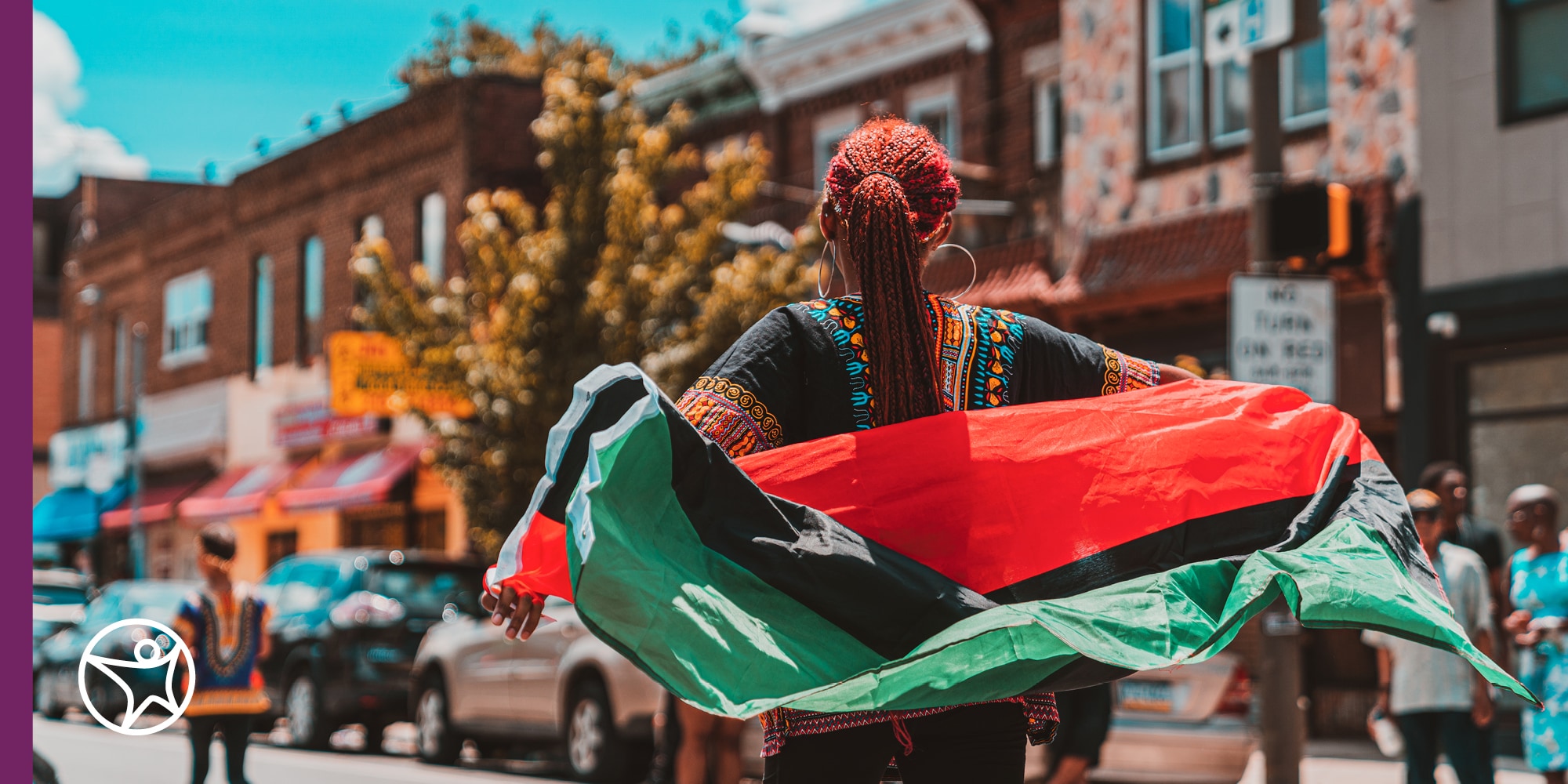 This month we recognize Juneteenth, an important day of Black history dedicated to commemorating independence, celebrating hope, and reflecting on the past. While some people have only heard of Juneteenth in recent years, the holiday has actually been observed for more than 150 years in America. 
You may be wondering: Is Juneteenth taught in schools? How can I enhance my online student's curriculum with this topic? Juneteenth is a time to consider our country's history and how your family can participate first-hand. If you're looking for Juneteenth resources for kids, check out these five things your student can do to learn about the holiday and its significance while online school is out for the summer! 
What Is Juneteenth?
Before you get started on these Juneteenth activities for kids, it's important to have a basic understanding of the holiday. Let's go back in history for a moment.  
On January 1, 1863, President Abraham Lincoln signed the Emancipation Proclamation, declaring enslaved people in the United States free. However, there were still enslaved people in Galveston, Texas. In the summer of 1865, news of freedom finally made its way to them, marking the end of slavery for them. Since then, African Americans have honored and recognized that historic day. Today, it is an opportunity for families of all heritages and backgrounds to acknowledge and celebrate Black history! 
Now, let's delve into Juneteenth lessons for kids. 
1. Teach Students About Juneteenth Through Books
Reading books is a great way to discover history. Whether a textbook or a nonfiction novel, there is something for students to discover on each page. For example, did you know Juneteenth stands for June 19? Or, that it has different names it's recognized by? Here are a few below: 
Freedom Day 
Emancipation Day 
Jubilee Day 
Liberation Day 
Books are great learning tools with a wealth of information that can make learning about Juneteenth for kids easy. In fact, it has been proven that through reading, young children exhibit improved cognitive skills, which helps them better understand and process information.  
To help your K–12 student learn more about the holiday, you could propose a "read-a-thon" to encourage your child to immerse themselves in the event. For example, you could talk daily with your young learner. While reading, you could ask questions to encourage active learning. After reading time concludes, ask them to point out something that they learned from the book.  
Older learners can take on this task more independently. Instead of daily reading, assign them to read one book a week. After they finish, let them share what the book was about. They could even write a short book review to recap what they learned. For inspiration, here's a list of Juneteenth books for kids. You can also check out this book list for more mature learners to help them get started.  
2. Teach Students About Juneteenth Through Media
When introducing a new concept to students in virtual school, video visuals can be helpful in building knowledge. Thankfully, there are many wonderful videos, TV shows, movies, and documentaries that explore Black history and culture. For instance, movies like The Color of Friendship and Ruby Bridges are available to watch on popular streaming platforms. Both movies explore important topics in Black history and culture. By watching, students will be able to learn about historical events and experiences first-hand. For older learners, PBS has a powerful series that delves into the holiday's history, and also offers a list of documentaries exploring Black culture.  
In addition, Juneteenth lessons for kids can be taught through media like music. If you want to further expand your child's learning in the absence of virtual school, family-friendly radio stations like WEE Nation stream 24/7 R&B, Funk, Jazz, Go-Go, and Hip-Hop, which are all integral to Black culture. While at home, you can also play Juneteenth specific songs for a fun history lesson and dance break. For middle and high schoolers, you might recommend they listen to a podcast, TED talk, or watch a video that explains the significance of the holiday. Whatever form of media they select, there are ample opportunities for them to bring the past to life. 
3. Teach Students About Juneteenth Through Cooking
When you celebrate your student's birthday, you probably incorporate their favorite things into that day. That could involve anything from games to food to special traditions. Something as simple as food can tell a story about their past and previous birthday celebrations. The same could be said about Juneteenth. 
Food is a big part of the holiday and incorporating cooking as an activity is a fun way to celebrate. Red foods in particular are customary and also serve as a symbol of the resilience and ingenuity of enslaved people. Traditional Juneteenth foods like strawberries, watermelon, cherry pie, and red velvet cake are just some of the foods you can include in your feast. Before starting to cook, let your student do some research to assist with creating the menu. While you're in the kitchen together, you can go over this list of Juneteenth facts for kids to encourage dialogue around the holiday. Conversation can also be initiated when setting the table. Take that time to decorate and discuss the significance and history behind the meal you're sharing.  
4. Teach Students About Juneteenth Through Decorations
You can honor and learn more about this holiday through decor! Encourage your child to do research on where enslaved people came from. They can honor those places by making a banner of African flags at home. For young learners, all you'll need is construction paper, glue, and markers. You could also craft a Juneteenth flag which symbolizes a new beginning in America. If you want to take it a step further, you could work on confetti poppers with green, black, and red colors. Not only are these great party favors that can be passed out during your Juneteenth feast, they are a concrete illustration of celebration.  
The staple piece at any Juneteenth celebration will be the Pan-African flag, which represents liberation. Instead of doing crafts, have older learners study the meaning of the flag and why it is important to the celebration. Have them research what the red, black, and green colors mean and what parts of history they represent. As they're digging into history, they will be exploring and learning interesting facts they may have never known existed, which can benefit them when they return to online school! 
5. Teach Students About Juneteenth Through Community
Community is an important aspect of Juneteenth celebrations. In prior years, communities have gathered together to host events like parades and block parties featuring marching bands, drumlines, and floats. Events like these are fun for the whole family and represent the true spirit of Juneteenth. This summer, there will likely be a variety of events that you and your K–12 student can attend to celebrate Juneteenth for its freedom, diversity, and inclusion.  
Another great community outlet is your local library or museum. On historical holidays like Juneteenth, libraries often host readings that allow people to discover African American authors, musicians, and poets. Events may only last a few hours, but can give your student a glimpse into how meaningful community connections can be viewed as educational opportunities! 
From books to community events, there are so many fun and empowering ways your online student can learn about this historical holiday!  
Related Posts