Make Your Own Fossil Science Activity
by Valerie Kirk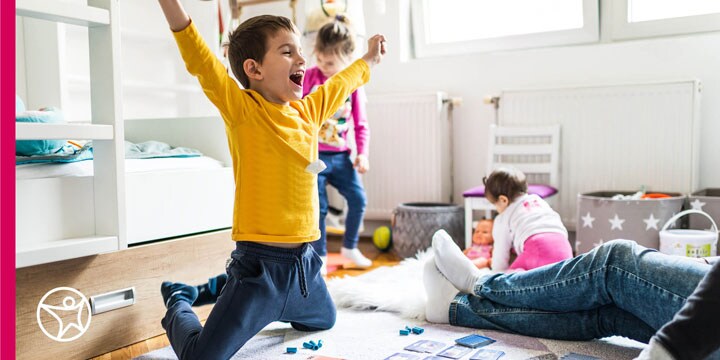 This article was originally published in July 2013. It has been updated in November 2021 for relevancy.

Are you ready to have some fun with science? This hands-on make your own fossils science activity for elementary school students can be done at home with ingredients you probably already have in your house. Use it to supplement your online school student's science curriculum to help them get a deeper understanding of what fossils are and how they formed. Homeschool families can use this experiment as part of a homeschool science project. Or – you can do it just for fun with your student who might be enrolled in a traditional brick-and-mortar school or other learning model!
What are Fossils?
At one point in time, fossils were living plants or animals. When they died, elements in the environment preserved them, turning them into fossils. Real fossils can be millions and even billions of years old! 
Before you get started on your fossil science activity, be sure to test your knowledge with this fossil quiz: 
Fossil Quiz
What are fossils? 
Answer: The preserved remains of plants, animals, and other organisms. 
Where are fossils found?
Answer: In (sedimentary) rock. 
Why do we study fossils? 
Answer: To determine an organism's anatomy, its way of life, and how it evolved. 
What are the people who study fossils called?
Answer: Paleontologists. 
Have you seen any fossils? If so, what kind? 
Science Activity for Kids: How to Make Your Own Fossil
Before you get started, make sure you have all of the ingredients on hand:  
A few twigs, leaves, or flowers 
Flour  
Salt 
Cold coffee and coffee grounds left over from this morning's pick-me-up  
Waxed paper 
How do these unusual ingredients combine to help your student learn about fossils? Find out in our Make Your Own Fossil Infographic, which gives you step-by-step instructions on how to make your own fossils.
Extend the Fossils for Kids Learning Activity
Deepen your student's understanding of fossils with these additional learning activities.
1. Do a Fossil Dig 
Parents and Learning Coaches may consider making the fossils ahead of time and burying them in the backyard for a little paleontology fun. Challenge your elementary school student to search for the fossils and dig them up just like a paleontologist would do. What are their observations about the fossilized organisms? 
2. Plan a Paleontology Expedition 
After making your own fossils, take a field trip to a nearby museum to see some real fossils. Ask your student to identify the fossil type of each specimen you see.  
Fossil Facts 
Did you know? 
The word fossil comes from the Latin word fossils, which means "obtained by digging." 
Fossils are usually found within sedimentary rock, which is made up of sand, mud, and small pieces of rock compressed together. 
A fossil discovery in 1993 uncovered the Argentinosaurus, the largest dinosaur we have evidence of. It would have been about 130 feet long and weighed about 110 tons. 
The oldest fossil we've found is of some algae, and it's over three billion years old. 
A fossil of the Microraptor, the smallest dinosaur at 12 inches long, was discovered in China. 
The largest fossil forest in the world was discovered in some coal mines in eastern Illinois. Four square miles of a swamp were preserved when an earthquake submerged the land 307 million years ago. 
Did you have fun making your own fossils? If you want more hands on science activities for kids that can be done at home, check out how to make crystals in your kitchen! 
Related Posts