The Benefits of Music Education for Children
byDesma Corhn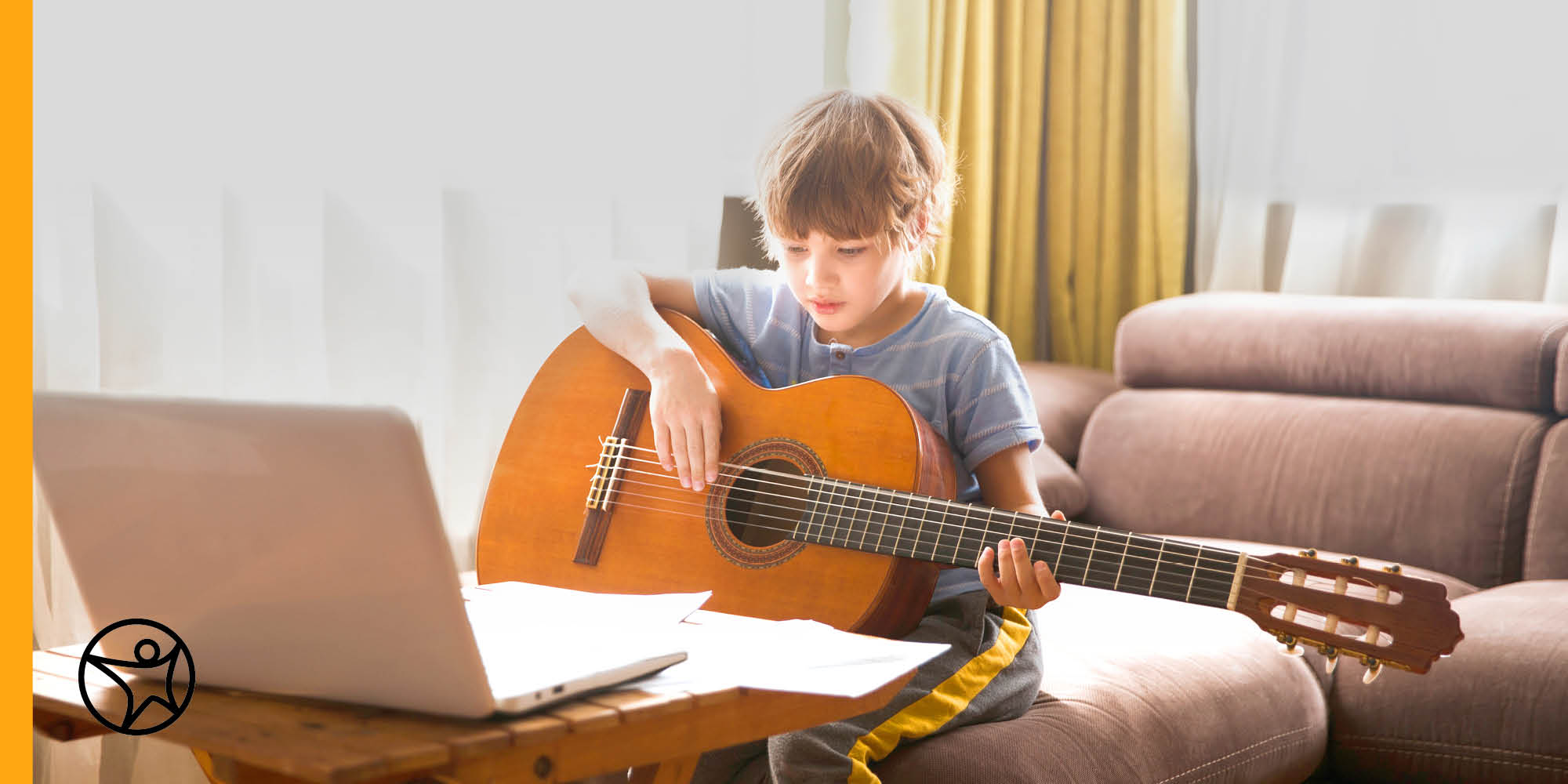 Children love music, especially elementary-school age children. Most of them can sing the theme song of their favorite show word for word, dancing around the living room. A recent study proved that music education for children has a positive impact on development and growth. While you celebrate World Day of Music on June 21, consider these educational music games for kids to increase their interest in music.
Mental and Physical Benefits of Music Education
Music games are fun for elementary school-aged children, improving their bodies mentally and physically. A recent study shows that early childhood and care educators believe that music is a creative outlet for children. It doesn't matter if the child is learning how to play an instrument or sing and dance. Music sparks a student's creativity, which encourages their vivid imagination. Honestly, that's not a bad thing. Besides becoming more imaginative, you will see:
An improvement in their vocabulary and language 
More self-confidence 
More self-discipline 
Increased motor skills 
Improved listening skills 
Enhanced social skills
Music education has an impact on all learning. It makes children smarter and stimulates their brains, requiring them to simultaneously listen for the beat, read along with sheet music, and coordinate their movements to play the instrument or dance with the rhythm.
Educational Music Games for Elementary School Children
Karaoke Competition
What better way to make music education fun than letting your students sing their favorite song? At the elementary school age, most children are familiar with popular songs from music videos or television shows. With an app such as Solfeg.io, you can create a list of songs from singers like Adele, Justin Bieber, Taylor Swift, and Ed Sheeran. For the shy students, let them form a singing group. You and the whole family can join in on the fun, letting your little one judge the performance or win a small prize.
The Statue Game
Kids love to jump up and get down when they hear a dance song. What better way to get them interested in music than with a game that lets them dance to their little heart's desire? All you need is lots of space and a good dance song. Put the song on and let the children dance. When the song stops, they freeze. Anyone who moves is out of the game. Continue to play and stop the music until there is only one kid left standing. This is your winner!
Musical Chairs
An oldie but goodie. Put enough chairs for each child in a circle. Play some music and let the kids move around the chairs. When the music stops, they must sit down. Then, be sure to remove a chair just before you strike up the music again. One kid will not have a chair to sit in when the music stops and is out of the game. The last one standing is the winner.
Music Education Resources
Need some ideas for getting your students interested in learning music? These online resources can get you started in the right direction. The best part: they are free!
These free workshops help teachers and parents create their children's music education curriculum. While most classes are online, some are offered in-house. A subscription isn't necessary, and each teaching video will let you know what's needed. The online workshops are YouTube videos led by Lincoln Center teacher artists. Children can learn how to sing a chorus or make music beats with their mouths. If your child has happy feet and loves to dance, they can learn some house music or African dance moves. There are also concerts you can watch in the classroom or at home.
Sessions include songwriting to beginner ukulele lessons. (You need to have your own instrument.) If your child is already studying music, there is a section where they can practice improving their skills using step-by-step instruction slides. "Jam Along" lets kids play their guitar or drums along with popular songs by BTS or Beyonce.
With this app, playing mobile games and learning music go hand in hand. Students can create their own songs, learn about rhythm and melody, as well as play the guitar. Children don't need any prior music experience or instruments. Whether online or in the classroom, teachers help students put the musical notes together for songs like "Jingle Bells" and "Twinkle, Twinkle, Little Star." Children can also publish their music on social media.
Related Posts