Common Concerns about Virtual School
byConnections Academy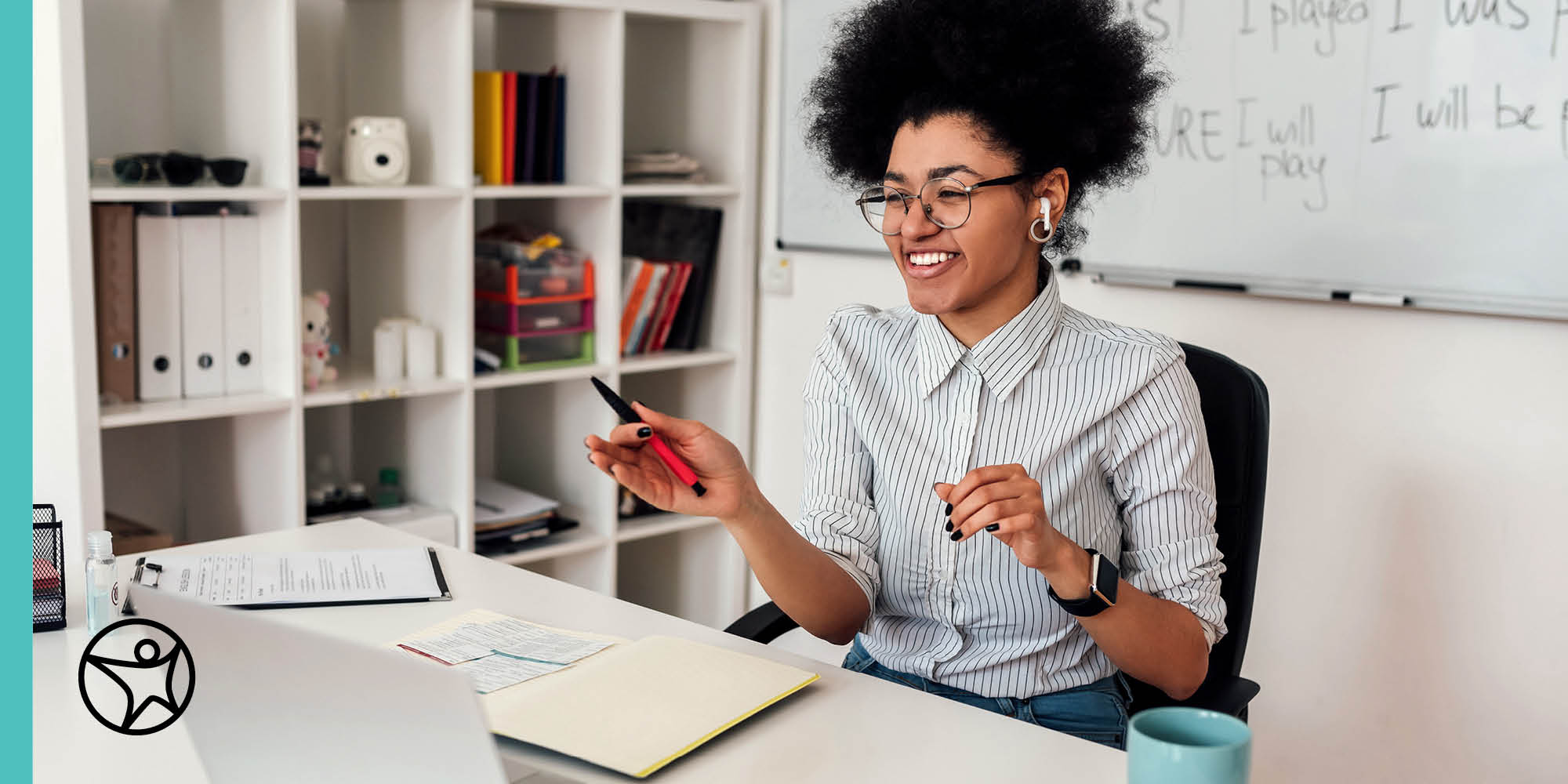 When you first consider switching your child to virtual school, what's on your mind? Curiosity? Excitement? Doubt? Chances are you feel a combination of these, but your worries will inevitably float to the top of the list.
To confront your concerns and decide if online learning is the best choice for your child, just start asking a lot of questions! Make a list to clear your mind, and then reach out directly to the school or even contact the parent of a current student. Before you reach out, see if you can find the answers you need in this list of common concerns. You might come across some concerns you hadn't even thought of.
1. By becoming a Learning Coach, I feel like I'm going to get completely overwhelmed by trying to manage class schedules, establish routines, manage course work, and take care of all of my other responsibilities.
Figuring out your new role when school starts is an adjustment, and it will take a few weeks for you to find the right rhythm. But the more structure you and your student have, the easier it will be. Look at sample daily schedules for help in creating a daily routine. And don't forget to reach out for advice from teachers and other parents!
2. I have more than one student. Will I successfully be able to juggle my time between them?
Learning Coach involvement depends on student independence, which varies by age. The youngest students require more support and guidance than older children, who are very independent by the time they reach high school. Because each student's needs are different, you can find ways to arrange multiple schedules so that you divide your time between your students. You can even recruit older students to help their younger siblings.
3. I'm worried about making mistakes.
Every new Learning Coach feels nervous and worried, but remember that you're not on your own. Online teachers are there for you and your student. And soon after getting started, you'll get a better idea of what makes a great Learning Coach and be on your way to becoming a pro. It's normal to get fed up sometimes, but after you take a break, remember that creating a positive home learning environment is important to you and your student's success and well-being.
4. I know I'm going to have a lot of questions, but I'm afraid the teachers and staff are going to get tired of fielding all of my phone calls and emails!
Don't worry—the teachers are more than happy to help you. In fact, they usually wish that their students and parents emailed and called them more often! If you want other resources to rely on, though, join our online community on Facebook(opens in a new tab), Twitter(opens in a new tab), YouTube(opens in a new tab) or Pinterest(opens in a new tab) to find information and access a network of parents who know exactly what you're going through.
5. I'm not very tech-savvy. Is this a problem? I want to make sure my child's schoolwork is being submitted properly.
When you start the school year, you can complete a tutorial on how to submit schoolwork and other documents. If you have any trouble submitting work or anything else using the technology, a teacher can walk you through it. And tech support is always available to help you during the week.
6. I'm worried that my child's schedule and routine will get off track during the holidays.
If your holiday plans are going to disrupt your child's normal school schedule, then create a plan ahead of time outlining how you'll both stay on track. Put holiday events on the calendar and schedule makeup lessons if needed. You can even try implementing a holiday schedule that's different than normal but still consistent enough to provide structure. Don't forget, you can also catch up on schoolwork over winter break.
7. How can I make sure my student gets enough social interaction?
Social opportunities are easier for virtual students to find than you might expect. Your student can join online clubs and activities, attend school-organized field trips, and more. Consider getting your child interested in volunteering and joining local organizations as well. The options are available, so all you and your student have to do is make an effort to get involved.
8. My child has an individualized education program (IEP). How do I make sure that he or she gets extra support?
Students with IEPs have access to a variety of virtual special education services. The curriculum will be modified to accommodate your student's needs, and the IEP team can offer virtual direct instruction, virtual indirect instruction, or virtual occupational therapy if needed. Contact the school your child plans to attend for more information about the specific help he or she could receive.
9. Our family is planning on moving. How do we stay enrolled?
If you're moving out of the area or the state in which your current program is offered, check to see whether your student can enroll at a different Connections Academy public virtual school where your new home is located. The enrollment requirements are different for each state, so you'll have to check whether your student is eligible to transfer. If Connections Academy isn't available in your state or you're moving overseas, you can consider enrolling in our private online school, Pearson Online Academy (opens in a new tab).
10. The list of school supplies is a little overwhelming. Do I need to get everything on the list?
You might not need all of the suggested school supplies if you already have some of the items at home; plus, there might be some things you can substitute with what you have. You can always reach out to your teacher if you have questions or else wait until your student gets to the unit before deciding whether you need all of the materials listed.
Supporting your child's education can be a challenge sometimes, no matter where he or she attends school. But if it's a good fit, virtual school can offer a rewarding and even life-changing experience to both students and parents. To see what parents think about student progress, teacher support, classroom technology, and curriculum quality at Connections Academy, take a look at our parent testimonials, or ask questions of our Facebook community(opens in a new tab).
Related Posts