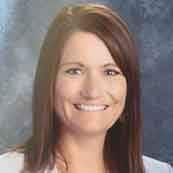 Principal Heather Engelhardt joined Connections Academy in 2015 because the school offers a wonderful learning experiences to students who need a learning environment different from what's offered in a traditional classroom. She shares her story below:
"Working with students and families at Connections Academy is unique. Our online environment and school culture provide an amazing opportunity to build strong relationships with students. As an educator, you are literally working with students in their homes! Students have more time to be with their teachers one-on-one, which allows teachers to give that individual attention and really get to know their students.
At Willamette Connections Academy, we are all family... teachers, staff, students, and caretakers. We strive to build a community of trust, communication, learning, and engagement. We want our students to love school, to love learning, and to love their teachers. In turn, we want our teachers to be proud of where they work, and excited about their profession and school community.

"My favorite part about this job is the relationships that I have built with amazing co-workers. I have had the opportunity to collaborate with tremendous teachers with multitudes of experiences and innovations. I have learned so much. It has been an incredible experience working at Connections Academy."

— Ms. Engelhardt
Connections Academy supports ALL students. Our curriculum is rigorous, and our LiveLesson sessions are taught by amazing, engaging, and innovative teachers. Our students receive individualized instruction and develop strong relationships with their teachers. We prepare our students for the future by providing confidence and support."