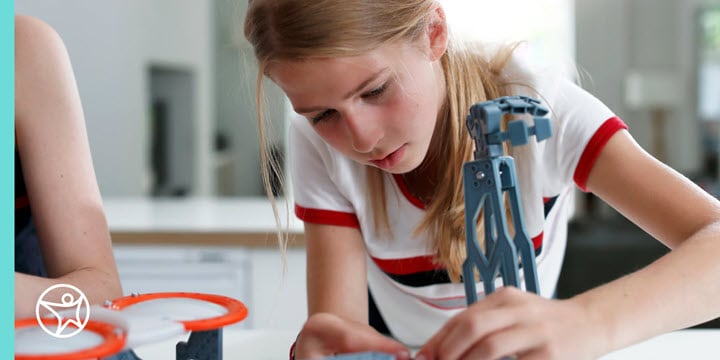 From kindergarten to high school, educators are incorporating STEAM lessons into their coursework. STEAM is where science, technology, engineering, arts, and mathematics come together, with STEAM lessons helping students develop the skills they need for the jobs of the future. The U.S. Bureau of Labor Statistics estimates that STEAM jobs will grow by 8 percent over the next 10 years. 
At Connections Academy, we weave STEAM activities and principles into our online school curriculum, sparking curiosity and helping students build problem-solving skills. Check out these reasons to encourage STEAM activities for your student.  
How to Build a Robot
If you're looking for a fun STEAM activity to add to your online student's school day, check out this step-by-step video developed by a Connections Academy teacher on how to build a robot in 3D using a free web app. Watch your student use design and engineering principals to build their 3D robot from scratch. 
Watch the full lesson taught by one of our Connections Academy teachers on how to design a robot, and get tips on taking your designs to a 3D printer to help the robot come to life (literally!) 
STEAM Activities for Teens
Whether you have a middle schooler or a high schooler, making STEAM projects fun for teens can sometimes be a challenge. Supplement your homeschool STEAM projects with other fun STEAM activities from our Resource Hub.  
If your teen is enrolled in virtual school or a traditional brick-and-mortar school, mix up their daily schedule with other STEM activities like how to create crystals with common ingredients or how to build a Rube Goldberg machine. Who says that STEAM fun must stop after you've built a robot? 
Related Posts