Prevent Summer Slide Learning Loss with This Guide
by Beth Werrell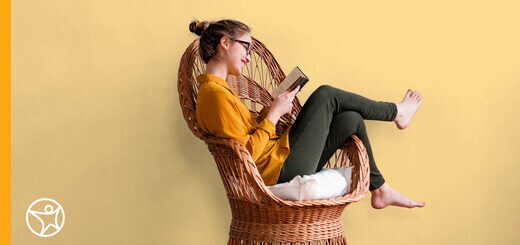 It is almost summer. Time for your kids to kick back, indulge in some extra screen time, play outside, and revel in the kind of freedom we only have when we are young; however, it will be fall again sooner than you think. When kids return to school, many of them will start the year having lost about two months' worth of academic achievement—particularly their reading and math skills. This phenomenon is referred to as summer learning loss, summer setback, or the "summer slide."(opens in a new tab) One NWEA study(opens in a new tab) conducted back in 2020 showed that elementary school students lost 27% in math and 20% in reading over their summer breaks. 
The concept of summer learning loss, or summer slide, has been on educators' radars for at least 25 years since the first comprehensive study of summer setback(opens in a new tab) was published by professors from the University of Missouri. That study showed that kids lose significant knowledge in reading and math over summer break, which tends to snowball because they experience similar skill losses each subsequent year. 
The good news for parents concerned by those numbers is that math and reading skills aren't hard to maintain. There are easy ways to keep your kids engaged in reading and math during their summer breaks. 
We asked Connections Academy® parents to share a few activities to prevent summer slide. Here are their top tips:  
Preventing Summer Learning Loss with Educational Travel
Many of the responding families try to work summer education ideas for kids into their vacation travels. Fortunately, doing this doesn't need to be expensive or even happen far from home! Said one parent, "One of the things I love to do over the summer is visit our local farms. We learn about different ways each farm runs, depending on what they grow, and we enjoy cooking healthy meals together afterward." 
One of our other families shared that they "love to visit national landmarks and learn the history of what makes each area special." Other families we spoke to said they made a point of visiting destinations that incorporated educational tours(opens in a new tab) ranging from sugar factories and coal mines to horse farms and state capitals. 
Whether cross-country or nearby, museums were also a popular destination for summer learning, with several parents mentioning the Smithsonian and the Holocaust Museum in Washington, D.C., Denver Museum of Nature and Science, and various art and cultural museums nationwide. One family boasted of having visited 75 different museums in their quest to stave off the summer slide! Zoos, aquariums, nature centers, and botanical gardens were also included in the suggestions for education-focused summer trips(opens in a new tab). 
Stop Summer Slide with These Family Reading Activities  
Reading with your kids over the summer is essential. It will keep their young minds active and strong, and play a crucial role in expanding their vocabularies by building their love of reading. So, this upcoming summer, be sure to read with your children daily and take advantage of creative options for continued learning.   
Connections Academy moms and dads told us that they spend a lot of time at their local public libraries and make the most of free summer reading programs every year. In addition, they come up with their own creative ways to encourage kids to read. 
What Can Parents Do to Support Summer Reading? 
Schedule an electronics-free hour each day when everyone in the family reads. 
Encourage your kids to research any topics they're curious about. 
Take turns reading pages aloud with your children. 
Challenge your kids to a summer reading competition with small rewards or prizes for each book read or for reaching a certain number of books read. 
Remind your kids to consider nonfiction books when learning how to do something new such as building a birdhouse, sewing, fixing a car, or caring for animals, among other fun and useful skills. 
Some of the families that we spoke to said they added writing practice to the reading and other learning activities by asking their kids to write about what they read each week or even to try writing fiction similar to anything they enjoyed. One parent asked a young reader to write a short "report" or review of each new book. Another suggested that kids keep a summer journal, either in a notebook or on a family blog. 
Games to Make Summer Learning Loss Prevention Fun
Summer learning is easier and more enjoyable when it becomes a game! Plenty of families use game-based learning and play to take the drudgery out of practicing math facts or spelling during the summer. 
Math play at the pool: kids retrieve two numbered diving sticks and add or multiply their numbers. 
Have kids take turns playing banker in Monopoly or keeping score during card games. 
Use Skittles or other small candies as manipulatives while practicing multiplication or division. 
Practice spelling and vocabulary by playing Scrabble. 
Entertain younger children on car rides by asking them to read road signs or count all the cows or yellow cars they see. 
Many of the parents we spoke to said they made such games a competition with family bragging rights as the reward. While other families resorted to using small prizes or extra TV or gaming time as motivators. 
Summer Education Programs to Prevent Learning Loss
In addition to informal learning, many Connections Academy families often have summer suggestions for parents that recognize the value of including classes in their summer learning regimens. For students who need to boost their skills or for those who want to get ahead in earning credits toward graduation, an official summer school program may be the best choice. 
Summer school programs, like Pearson Online Academy's affordable online courses, allow students to catch up, get ahead or enrich their summer with learning that can easily fit into family summer plans. 
Other families take advantage of summer
learning programs offered by camps, community organizations, and parks. One
family told us their children would learn map reading, plant identification,
and firearm safety at a park, while another looked forward to an art and nature
class. A couple of parents told us that they signed their kids up for
everything from wolf-tracking expeditions and kayaking tours to space camp.
For Summer Classes in Your Area, Check Out:
Your local parks and recreation departments 
Nearby community colleges 
The 4-H and scouting organizations around town 
Hands-On Learning Can Also Prevent Summer Slide
Farm-to-table seems to be the theme of hands-on summer learning for quite a few families. Students are involved in feeding farm animals, preparing soil, choosing and planting vegetables, and taking care of the growing plants. Several families included recycling, composting, and pest control too. Later, in the kitchen, kids use the harvest in meals.  
"We incorporate math and science when we make homemade jellies and syrups," one parent told us.  Another family immersed their student in planning meals and doing the grocery shopping.
During warm summer days, parents also get their kids involved in nature and science activities as they camp, hike, kayak, and more. Said one parent, "We love to go on hikes and collect leaves, rocks, and other neat things we find in nature. We have pocket-sized books that show different species of plants and animals native to our area, and my children use those books to identify what we see. We also use a telescope to look at the night sky. I will usually look up videos online to answer any questions they have and expand on what we find." 
Family do-it-yourself projects become summer learning opportunities for children too. "We work on the farm mostly with our horses and baling hay. We have hands-on projects that require directions, measurements, and visual problem-solving," one parent explained. Other families taught kids to use hand or power tools for building, plumbing, or electrical projects. 
Parents Can Help Reduce Summer Learning Loss
With the ideas above for inspiration, you'll be well-equipped to keep your children learning during summer break. For more learning activities, plus some downloadable project sheets, check out our resources page.  
When schools close, the whole world can become your child's classroom. To learn more about how you can get more involved in your children's education during school breaks, check out more helpful articles and activities on Connections Academy's Resource Hub.  
Related Posts