7 Answers to Parent Questions About Common Core State Standards
byConnections Academy
6 min to read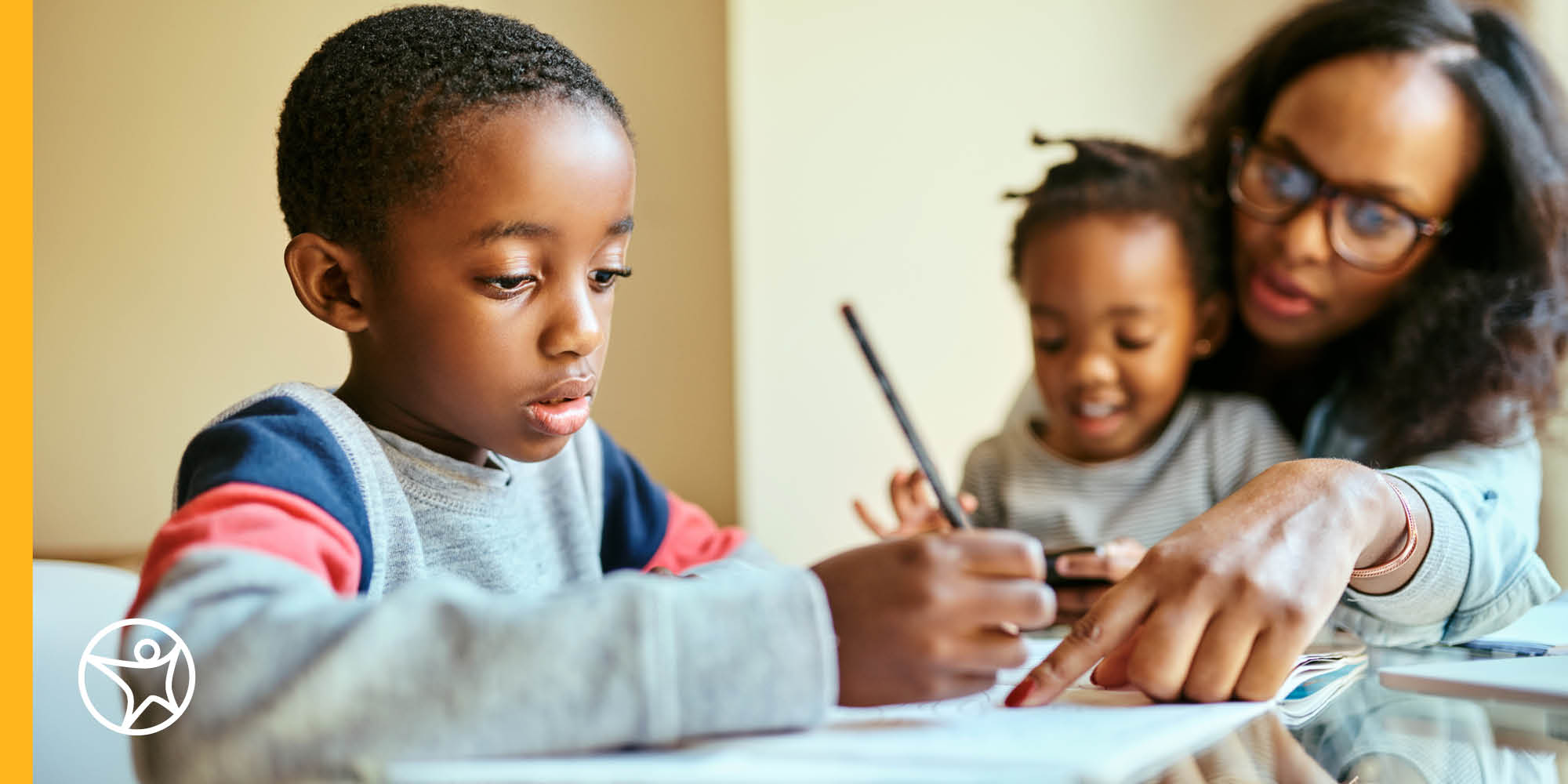 As a parent, you've probably heard about the Common Core State Standards (CCSS) for education. Widespread media coverage of this topic shows many differing—and confusing—opinions. To help you understand what Common Core means and how it may apply to your child's education, we want to address some of the most frequently asked questions we hear from K–12 online school families.
Who created Common Core standards?
The Common Core State Standards Initiative was a state-led effort that was coordinated by a partnership between the National Governors Association and the Council of Chief State School Officers. A team of teachers, school administrators, and experts developed the Common Core State Standards in English language arts and mathematics to provide a clear and consistent framework to prepare students for college and the workforce.
Many education groups support these rigorous standards, such as National PTA, the National Association of State Boards of Education, the American Association of School Administrators, ACT, and the College Board.
Does the federal government force states to adopt the Common Core State Standards?
No, the federal government does not require states to adopt the standards. Individual state departments of education and state legislatures voted on adoption of the standards.
The Common Core State Standards were released in June 2010. Although most states adopted the standards initially, the standards have become a point of contention among parents and voters, and four states have since withdrawn from the program. In addition, a dozen states are considering adopting their own state standards—and of these states, some have drafted standards that are nearly identical to the Common Core. View this map to see whether your home state has adopted Common Core State Standards.
I've heard that Common Core is a curriculum. Is that true?
No, the Common Core State Standards are not a curriculum. They are a set of shared goals and expectations that define the knowledge and skills students need to learn. These academic standards are important because they help ensure that all students, no matter where they live, are prepared for success in college and the workforce.
The clearly defined goals established by the Common Core State Standards serve as a road map to help families and teachers work together to ensure that students succeed. They are also designed to help students develop critical-thinking skills.
State and local educators decide how the Common Core math and Common Core English language arts standards are to be met and what instructional materials will be used. Individual states may also add up to 15 percent additional standards to address state-specific topics.
What are the Common Core State Standards designed to do?
Before Common Core, there were 50 different sets of state standards. Some states had rigorous standards, while others set a lower bar. Not only could states cover different topics, but they could also teach them at various grade levels. This made it difficult to ensure that all students across the United States were learning skills and objectives at the same difficulty level or pace. The Common Core State Standards were designed to promote equity by ensuring that all students have access to the same high-quality education. Connections Academy is committed to providing the opportunity for academic excellence for all our students.
The Common Core math and Common Core English language arts standards were built from the best and highest state standards in the country. They are evidence based, are aligned with college and work expectations, include rigorous content and skills, and are informed by extensive education research. The standards are designed to ensure that all students are learning what they need to know to graduate from high school and be ready for college or a career.
Does the curriculum used at Connections Academy® online public schools align with the Common Core?
Connections Academy K–12 online schools use a world-class curriculum that meets national standards for quality and is designed for online learning. Because these tuition-free online schools are public schools, they must also follow the standards of their respective states.
The curriculum team at Connections Academy has always used individual state standards to identify student learning objectives and guide the development of its curriculum. To support states adopting CCSS, we began aligning our online school curriculum and courses with Common Core English language arts and Common Core math standards in 2010.
It's important to know that because the Common Core State Standards were built based on the best state standards in the United States, many of the same standards are part of both the Common Core and individual states' standards. As a result, many of our instructional activities and materials are appropriate for all students in all states.
How does Common Core emphasize testing, and what will the changes to standardized tests look like?
To ensure that students are mastering skills and objectives, they need to be regularly assessed (tested). There are many ways to evaluate academic learning, but standardized testing is a clear, measurable, and nonbiased way to achieve this goal.
Currently, in addition to states having their own individual sets of standards, states also have their own standardized tests. This has made it hard to understand how students in one state are performing compared to students in other states. It's especially important for families who move to another state or for students who attend college or work in other states in the future.
Many states that adopted Common Core joined one of two groups involved in the development of new assessments, the Partnership for Assessment of Readiness for College and Careers (PARCC) or the Smarter Balanced Assessment Consortium (Smarter Balanced). Other states decided to create their own tests instead. Connections Academy is dedicated to ensuring that all our students are prepared to meet the requirements for whichever standardized test is chosen by their state.
Both PARCC and Smarter Balanced have released sample items on their websites for teachers to use in their lessons. The groups also have sample online tests so you can see how these innovative assessments will work in an online setting. We encourage you to visit their sites with your student to learn more about these tests. This will better prepare you and your student for the next generation of assessments, regardless of which assessment will be used in your state.
What are the benefits of Common Core for Connections Academy students?
The Connections Academy curriculum department has always applied rigorous state and national academic standards when creating and revising our courses and assessments—so high standards aren't new to us! We're committed to helping students develop higher-order thinking skills and learn to apply them in new settings to solve new problems. We believe this is a powerful way to prepare them for success in college and the workforce.
We hope this information helps you gain a better understanding of the Common Core State Standards. While any changes in education require some adjustments, it's important to remember that your student's academic and future success is always worth the effort.
Online school can be a positive way to get involved in your child's education and ensure they keep learning, no matter what. Visit our online school tips to learn more.
Related Posts