Advice from Former Learning Coach Newbies
byConnections Academy
3 min to read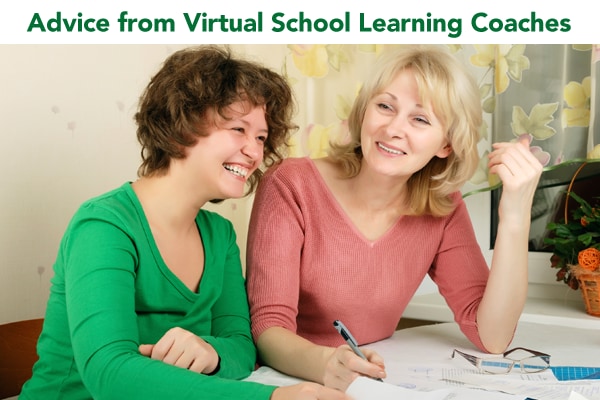 New to online learning? As a "newbie" Learning Coach, you may have some questions and concerns—and this is perfectly normal! After all, when beginning any new "job," whether paid or volunteer, it can take a while to learn your new role and its responsibilities. During this kind of transition, it also helps to have someone show you the ropes. That's why, in the spirit of mentoring, we have gathered some great Learning Coach tips and advice from experienced Connections Academy families to help your transition into virtual school.
Be Mentally Prepared
Accept the idea that while you are becoming a virtual school Learning Coach, you will experience a learning curve. Stick with it, and don't be too hard on yourself. Start with an open mind and an appreciation for the challenges the role may entail. Set aside time to familiarize yourself with the interactive web tools and resources. Plan to attend an information session and any orientations offered by your school. Taking these steps will prepare you and your child for success in virtual school and help you tackle each day with a positive attitude.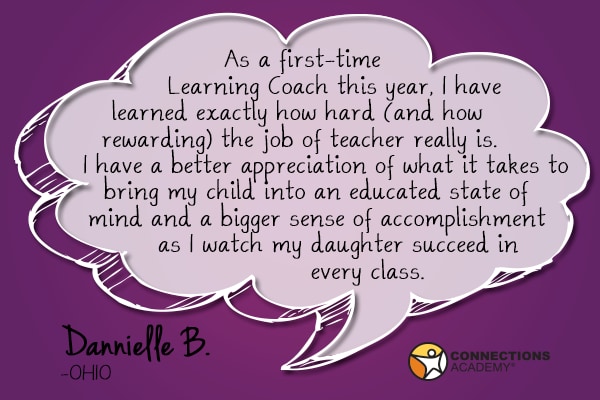 Be Patient
Every student is unique. Each one learns at his or her own pace and flourishes in different subject areas. Don't compare your student to others. It's important to learn to be patient with his or her learning style and speed—after all, accommodating a child's individual needs and preferences is one of the great advantages of this type of schooling.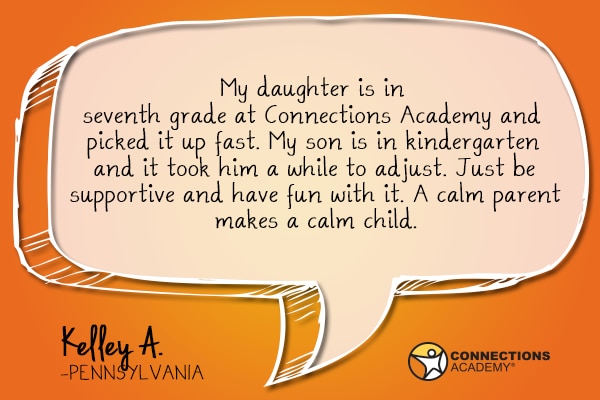 Be Organized
A positive learning environment starts with a well-organized home classroom. Previewing lessons and establishing a family calendar with important school deadlines and appointments will help keep you and your child organized and on the same page. For Learning Coaches, this becomes particularly important when managing multiple students.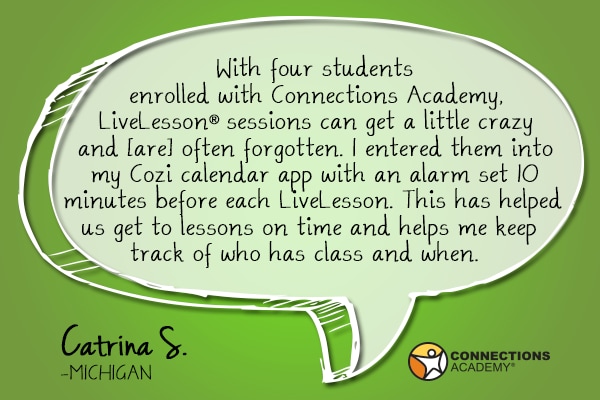 Be Systematic
Whether you choose to help your student maintain a tight schedule or to help him or her flourish as a self-motivated student, having expectations is important. Your student should know what is expected throughout his or her education and should understand that he or she will be held accountable.

Be Supportive
While online learners have access to teachers and learning tools, encouraging independence is an important part of online education, even during the early learning years. As a Learning Coach, providing a strong support system to cheer on your student as well as knowing when to step back are key components to virtual education. Just know that every child will need a different level of support.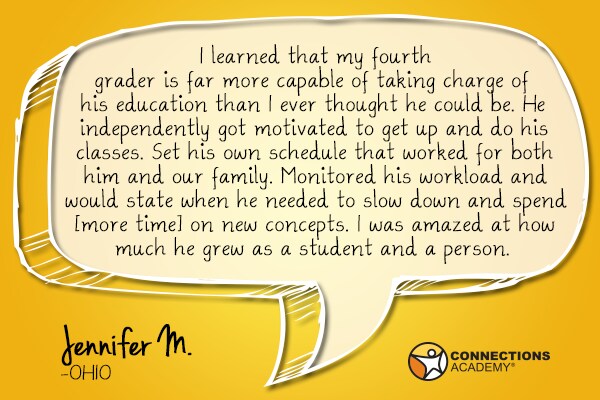 Be a Student
As online Learning Coaches watch their students grow, many grow alongside them. Allow yourself to learn with your student so you can be there to help him or her while helping and challenging yourself.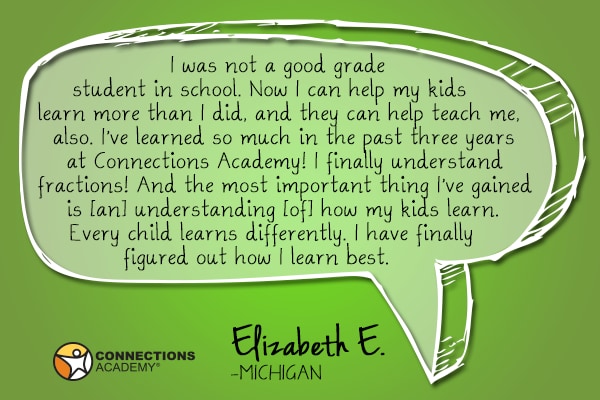 Be Creative
As a Learning Coach, you can get creative with additional learning activities that can nurture your child's learning style and interests. Virtual school makes it easy to integrate what students are learning in school into their daily lives. Take your students to the park to combine a nature walk and physical education. Complete "bonus" science experiments outside—or in your kitchen. When a child shows interest in a topic, you can extend the learning with any combination of books, school or online resources, and hands-on learning activities.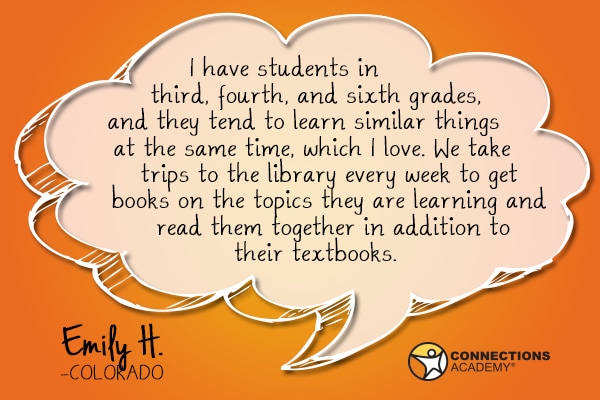 Related Posts