7 Tips to Prepare for Virtual School Lessons
by Beth Werrell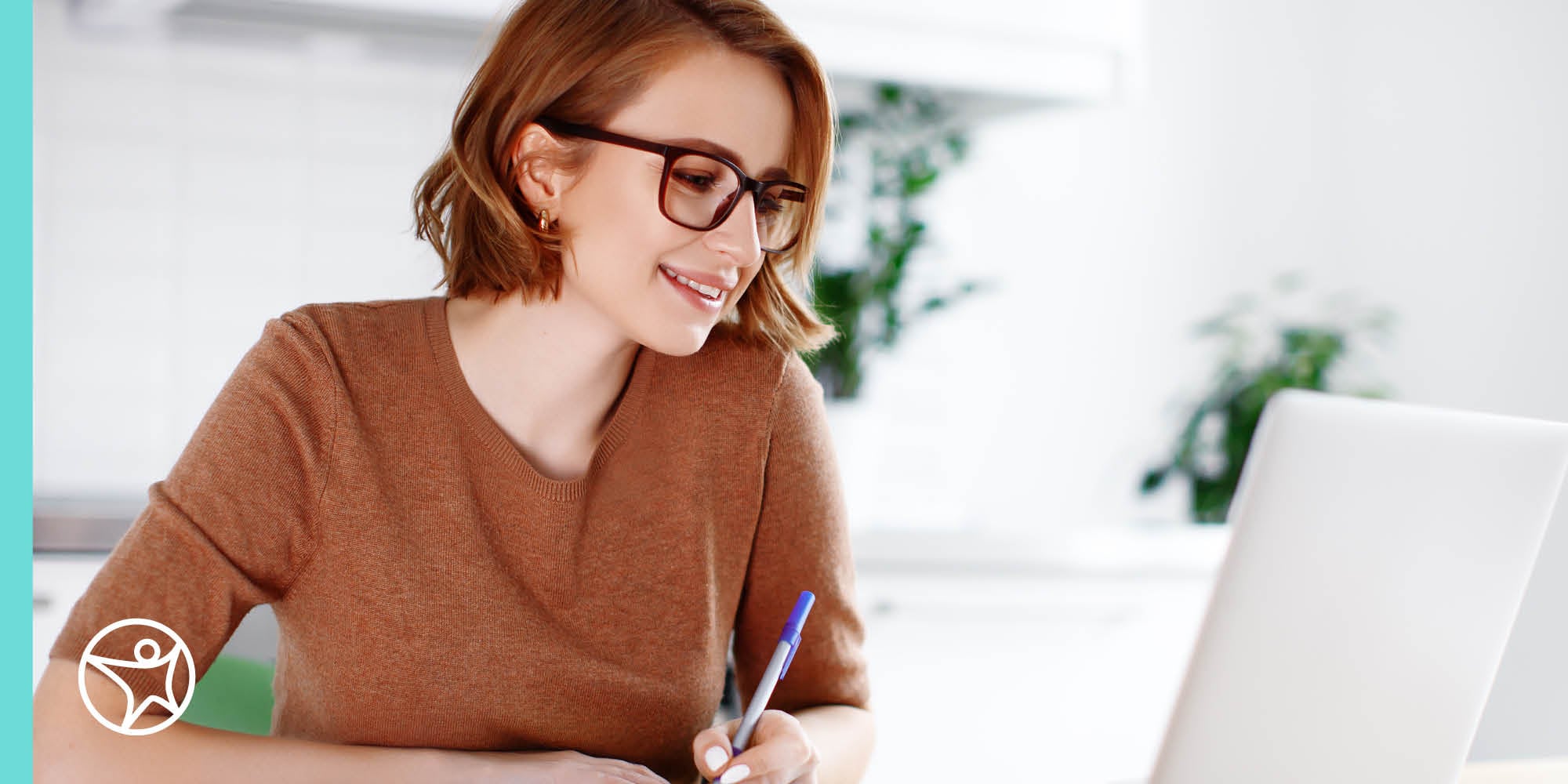 Be prepared! It's the Boy Scout motto, but it should also be the pledge of every new Connections Academy® Learning Coach. 
Taking some time to get prepared for class ahead of a virtual school session will help you get your thoughts together and smoothly facilitate your child's online school day. Planning ahead will also give you the opportunity to think about ways to enhance and individualize your child's learning experience. Additionally, getting prepared is a proactive step you can take to ease the (thankfully temporary!) anxiety that's fairly common among new Learning Coaches.
Although it is key to online homeschooling success, preparation shouldn't require lengthy amounts of time each day. Some Learning Coaches set aside an hour or two each weekend to prepare for the entire week, but you may need a bit longer when starting out—or if you have multiple children in K–12 online school. Others prepare for the following day while their students work independently. 
How to Plan for Your Homeschooling Day
The suggestions below should help you get a handle on how to prepare for an online class. 
1. Preview each online school lesson.
Open and review your student's online class lesson plan or course guide (depending on what your school provides). A sample lesson plan for online teaching would have: 
Lesson objectives or what the student should understand or be able to do by the end of the class 
Key vocabulary words that will be taught 
Facts that students should be able to use in context after the lesson 
Materials required to teach/learn the lesson  
A method of assessing the student's progress toward the lesson's objectives 
Be sure to read the lesson objectives so you understand what your child is expected to learn. You may want to take a few notes to jog your memory later. If there are virtual learning plan ideas you don't understand, be sure to consult the teacher. 
2. Consider your child's abilities.
For lessons in your student's areas of strength, consider whether additional challenge(opens in a new tab) will be needed. If the lesson relates to an area of weakness, will your child need additional assistance to master the concepts? If more practice or enrichment is required, look for optional learning activities in the course guide, or contact your child's teacher.
3. Determine your level of involvement.
Will instruction be provided in the virtual classroom(opens in a new tab) as part of the day's lesson? Can you expect your student to work independently, or will you need to guide your child through the lesson? Be prepared to provide the hands-on support your child requires when he or she needs it. You may want to take a closer look at the lesson plan so you are ready to help.
4. Prepare materials for the lesson.
Print any rubrics, worksheets, practice problems, or other handouts your child will need for the day's lesson. Gather the required materials, such as texts, rulers, index cards, etc. Consider whether supplemental resources would be helpful for the lesson, and, if so, gather those as well. Note any supplies that you don't have, or that will need to be replenished soon, and add them to your shopping list.
5. Estimate the time needed.
Consider how long it may take for your child to complete the lesson and learning activities. You might need to adjust your child's schedule to accommodate a longer or more challenging lesson. If you suspect your child will whiz through a particular lesson, make plans and gather materials so he or she can move on to the next lesson or to another subject without too much delay. 
6. Make a checklist.
Some virtual schools provide a schedule(opens in a new tab) for each day so your child can mark what he or she has completed. If your students share a computer for online school, you may prefer to create a daily checklist of assignments on paper. List the specifics of each assignment, such as "Read pages 50–60 in science text and answer questions 3 and 5," or "Complete social studies lesson 5." Having a complete list will enable your child to move on to the next lesson if he or she finishes faster than you anticipate! 
7. Reach out to your child's teacher.
You shouldn't need to talk to your child's teacher(s) every day, but do touch base and establish a connection. You especially want to be proactive if your child is struggling or you anticipate an issue with an upcoming e-learning lesson plan. Set a loose check-in schedule. Discuss how each of you see your child's abilities and progress; you should agree or be pretty close to agreement. Ask him or her for advice about how to prepare for an online class, how to do online lessons, or whether they can provide a sample lesson plan for online teaching. 
Now That You Know How to Prepare for an Online Class . . .
Alexander Graham Bell once said, "Before anything else, preparation is the key to success," and look how much he achieved! By following his great advice and incorporating these seven suggestions into your life as a Learning Coach, you will be well on your way toward ensuring your online school student will always be prepared for class. 
Remember, as a Learning Coach, your level of knowledge of your child's e-learning lesson plan and their engagement with it are vital to their academic growth and development. Learn more from our five ways a parent can keep students engaged in online school.  
Related Posts