Top 5 Ways a Parent Can Keep Students Engaged in School
by Beth Werrell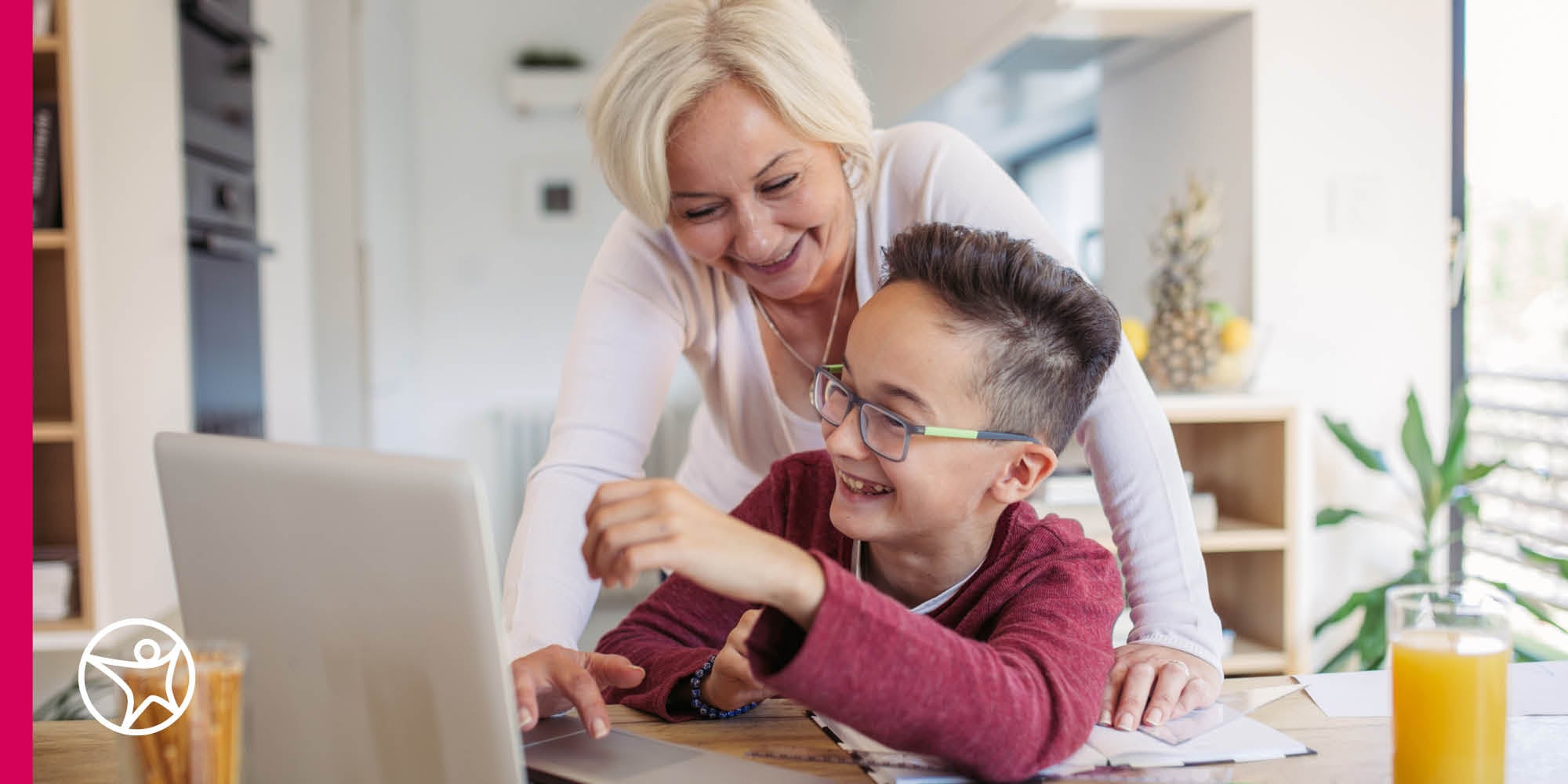 Parent involvement in school is an important part of a child's educational journey. The specific role of a Learning Coach for at-home learners comes with unique tasks to optimize the learning environment, ensure learner comprehension, and teach students the skills they need to excel in higher education and beyond.  
At Connections Academy®, it's a requirement that every student have a Learning Coach as part of the online public-school program. If you're embarking on the role of Learning Coach, or if you're a current Learning Coach looking for ways to refresh your approach, read on.  
Why Parent Involvement in School Makes a Difference
As a Learning Coach, your level of engagement with your child's at-home learning is a vital part of their growth and development. Studies show that parental involvement with children's learning helps ensure student success, especially in reading and math.
Learning Coach involvement also provides students with social and emotional support. By remaining engaged and available for your child throughout their learning, they can build the confidence to overcome challenges and develop can-do attitudes that will serve them now and in the future.  
For online students, Learning Coaches carry out many of the same tasks they would for students in a traditional school, but the at-home environment changes how some of these tasks are carried out.  
Learning Coaches:  
Help set up a learning space that will eliminate distractions and promote focus.  
Regularly monitor student attendance, participation, and comprehension.  
Set time aside for daily check-ins.  
Learning Coaches also work closely with teachers to stay up to date and make any accommodations necessary for optimal student learning.  
5 Engagement Tips for Learning Coaches
Learning Coaches don't always have to be in the room during the learning process, but being engaged daily and incorporating some key engagement tips will help keep students on a path to success. 
1. Set a school schedule.
Planning for the week ahead can not only help students strengthen their executive skills, but it can also be a sanity saver for busy Learning Coaches. Planning also helps ensure you're setting enough time aside to touch base and stay connected with your child's courses and assignments.  
Consider a visibly displayed, evolving calendar that your child can also see and write on so that you both know what to expect in the coming days, weeks, and months. You can help each other remember important dates and work together as a team to meet learning goals. Include daily check-ins, assignment due dates, and carve out some extra one-on-one coaching time as well as some time to connect with teachers or other members of your child's learning team.  
Schedules don't have to be set in stone but having a general idea of how your child's week will look can reduce stress and ensure the most important boxes are checked.  
2. Bring community into the learning journey.
When combined with family engagement, community involvement in schools creates the ideal environment for students to meet their highest potential and make connections that increase engagement. A great way to bring community into the learning journey is to research organizations in your community together with your child and ask them what causes they find most important. From there, find a volunteer opportunity you can both participate in together.  
Examples of community involvement in school go beyond volunteering. Consider attending a local performance of a Shakespeare play they're reading in class, visit a science museum that has an exhibit on a topic they're learning, or attend an Indigenous culture event to supplement their social studies curriculum. Check local community calendars and events that can complement their learning. Adding upcoming events to the school calendar is another way to keep students engaged and give them something to look forward to.  
3. Set an example of engaged learning. 
When children observe their parent or Learning Coach take on learning challenges and watch them see those challenges through, they're more likely to mirror this behavior. Setting an example of engaged learning could include starting and finishing a new project, reading (and finishing) a book on a topic that interests you, or taking a class. Think about an interest or a goal you have that you've been putting off. Have you always wanted to learn guitar? Or how to paint? Or speak fluent Spanish? As a Learning Coach, now is the time.  
When you activate your own learning, students can see what it's like to be a lifelong learner and how to keep the curiosity alive. 
4. Learn more about your child's interests. 
Alongside your own learning, engage your child's curiosity outside of their assignments. Here are a few great questions to help discover what your child loves most:  
What topic did you like learning about most in this course? 
What was your favorite class this semester? What did you like about it?  
What do you like to learn about when you're not doing schoolwork? 
When you know what ignites their curiosity, you can use this knowledge to help them make connections between subjects and discover how their interests are relevant to everyday life. Books or movies on their favorite subjects and field trips in the community will also help to strengthen their curiosity and engagement.  
5. Optimize their learning space. 
Ask your child what helps them focus, and if there's anything that causes them to feel distracted. Avoid common learning environment mistakes. Do they like white noise, or do they prefer silence? Do they like bright overhead lighting or subtle lamp lighting? Help them create a "learning zone" where they feel comfortable.
Here are some additional ways to create a more optimal learning space:  
Assign and organize a dedicated space for school supplies. 
Provide the technology necessary to complete daily lessons (reliable Internet service,  
computer, headset, scanner/printer, etc.).  
Preview lessons early to ensure you have any necessary out-of-the-ordinary supplies.  
Prepare a quiet and easily monitored place to complete lessons.  
Monitor and restrict the use of distracting devices, as necessary. 
When Learning Coaches take the steps to involve themselves in the learning journey, engagement increases for both student and Learning Coach. To become a more active part of the learning experience, check out the Connections Academy guide for Learning Coach resources.
Related Posts