Words of Appreciation for the Virtual School Community
byConnections Academy
10 min to read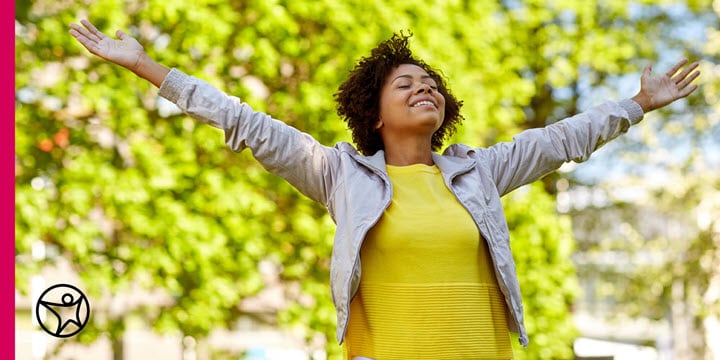 This post was originally published in May 2016 and has been updated for relevancy in September 2021.
Whether it's Thanksgiving or Teacher Appreciation Week, certain times of year help remind us to show gratitude to our caring, certified teachers at Connections Academy.   
The appreciative responses we received from students and their families are genuine and heartwarming. And nothing describes this appreciation for teachers or for Learning Coaches (a parent who opts to support their child enrolled in Connections Academy) better than a thank you note written by a student or family member. 
The excerpts featured below will give you a window into the inner workings of virtual school, and how our families express, in their own words, appreciation for teachers of online classes.  
Families Appreciate Online School Teachers Because . . .
 "My third grader loves his homeroom teacher! She is always there to help him in any way she can and supports him 100 percent. It is so nice to see a teacher who will take the time to give one-on-one to my child."
—Melinda S., Ohio Connections Academy parent 
"Our teacher has shattered any limitations my daughter may have thought she had. Through [her teacher's] constant encouragement, kind words, and genuine interest in her students, my daughter is thriving. [Our teacher] is truly a gift to our family!"
—Elizabeth S., California Connections Academy parent 
 
"The statistics teacher at [Connections Academy] not only takes the time to teach, she takes the time to connect with my child and make him feel special. She asks about his day and reminds him about important activities, like community service and helping your family. Thanks for being an amazing teacher and a wonderful guide!"
—Heather, Connections Academy parent 
 
"Our teacher has instilled a love of learning in both my son and my daughter."
—Marisa S., California Connections Academy parent 
 
"My daughter has had several teachers who had a huge impact on her and are still impacting her life even after she moved to the next grade! [They] work tirelessly to inspire my child to be a responsible student and achieve every success possible! Thank you!"
—Sherri S., Louisiana Connections Academy parent 
 
"[My son's teacher] is hands down one of the best teachers out there! She is patient, understanding, and supportive. She 'gets' my son, which is a great thing. We couldn't ask for a better teacher! [My son] has gained so much confidence because of [his teacher]. He just lights up when she tells him that he is doing a terrific job."
—Marisa S., California Connections Academy parent 
5 Reasons Students Appreciate Their Learning Coaches
1. Spending time with them
 "The best part about having Learning Coaches is being able to get help right away if I need it and when I need it. And I am able to hang out with them more. My relationship [with my mom and dad] got better because we get to hang out more. They always are with me a lot, so we get to bond more. Before, we barely hung out."
—Abigail, grade 5 
 
"One of the best parts about having a Learning Coach is that they are always there to help you out, no matter what. I started virtual school when I moved, and it was new to me. I didn't think I would like it, and I didn't know what to do, but my Learning Coaches were there for me every time I needed them."
—Aiyana, grade 5 
 
"[My Learning Coach] keeps me on task and helps me whenever I ask her or when she sees I am having trouble. She never leaves me struggling and is always there to help me get up when I fall. One other thing I really enjoy is that we get to make great and fun memories! One of my favorite memories is of when I was in chemistry, and we had to go shopping for some supplies to get started on one of my many fun experiments. When we got home, my mom and I started the experiment and had a blast the whole time! The best part was that I was learning and making a fun and awesome memory with the best Learning Coach in the world—my mom!" 
—Roger, grade 11 
"I am very grateful I have such an awesome Learning Coach. I don't know how you are able to stay connected with my schoolwork and at the same time work your busy schedule. Maybe you have secret superpowers, or it could be your perseverance. Sometimes people might feel annoyed after spending long hours with each other. I spend each day with you; however, I don't feel annoyed. Your positive attitude helps a lot. I truly appreciate your encouragement and support."
—Megan, grade 8 
 
"You might not hear this very often from me, but thank you so much for your support and love. Even though you have other responsibilities to take care of, such as working, cleaning the house, and other chores, you still make time to be there for me. I couldn't ask for a better dad!"
—Aileen, grade 7 
2. Being patient and understanding their needs
"I love my Learning Coach because not only is he my dad, but he is also my best friend. He helps me with tough work in school, and he gives me strategies to use to make my learning fun and easy. My daddy/Learning Coach is special to me and is a good friend because he is easy to talk to and is patient, though sometimes I can be a pain in the neck, as he once put it. Daddy for Learning Coach President!"
—Rossie, grade 4 
"Being a [Connections Academy] student has changed my life in many ways, but most importantly, it has made my mother [Learning Coach] and me even closer than we were before. It is so incredibly nice to have a Learning Coach that is so accepting, reassuring, and always finding a way to make me smile anytime I am feeling down. My Learning Coach puts so much time in to helping me succeed as a virtual school student, and I am extremely lucky for that."
—Isabella, grade 5 
"The best part about having Learning Coaches is being able to get help right away if I need it and when I need it. Another thing is they can help me when I am frustrated with school; they calm me down. And I am able to hang out with them more."
 
—Abigail, grade 5 
3. Helping them succeed
"I'd like to say thank you to my great Learning Coach, my mom . . . [who] is always making sure I am on top of my studies. I have never [succeeded] in my classes as well as I do now. . . . I not only have conquered the proper skills for writing a good paper and how to lead a discussion, but I grew to love subjects I once disliked. My mom sits me down every year so we can thoroughly go over what's the best next step for my classes . . . or how I can improve from the previous year. My relationship with my Learning Coach is better now that she supports me in school. Before, I never wanted to make time to talk, and [now] it is easier . . . for us to communicate."
—Courtney, grade 11 
"My Learning Coach helps me to be successful in school by keeping me on track and helping me to understand what I am learning about. The best part about having a Learning Coach is that you don't have to continue to just not understand what you are doing. . . . When they are there, you have someone to explain it to you. "
—Dakota, grade 9 
"Although I may not say this often, I am very appreciative of my Learning Coach. She has taken such an active role in helping me be successful in school. . . . The best part about having a Learning Coach is that she is very helpful when the teachers cannot respond right away. She is always so helpful when I have an urgent question, and I love that about her. Thank you. Also, she is my mom and understands the areas where I struggle and need help. I can't remember a time when she wasn't pushing me to do my very best. Thank you to my Learning Coach. I truly appreciate all you have done to help me be successful in school and in life."
—Emily, grade 6 
"Thank you so much for being my Learning Coaches and for helping me be successful in school. You teach me to use my time wisely and to study hard to get good grades. You teach me to always be myself and to always try my best. The best part about you guys being my Learning Coaches is that I get to share with you everything that I learn during school. Doing online school with you has been so much fun, especially since we get to be together all day."
—Noah Bella, grade 6 
4. Encouraging and challenging them
"My Learning Coaches are my mom and my dad. They are the best that I could ask for. They both keep me on my toes and challenge me to do my best. Thank you, guys, for all you do."
—Indiana, grade 8 
"I love having a Learning Coach to support me in school because when I know that I can't do it, she'll encourage me and say that I can. I want to thank my mom for not giving up on me."
—Liliana, grade10 
"One of the best parts about having a Learning Coach like my mom is, she is always, always there to help me out when I need it—in the small things and the big things. My mom is always there and ready for me with a helping hand. She encourages me and tells me that I can do anything I put my mind to." 
—Coralina, grade 8 
"When we don't do as well as we thought we could, [our Learning Coach] pushes us to do better next time. She knows we have it in us to do great things, and she brings it out from us more and more every day. She even gets us yummy snacks to encourage us to keep going."
—Peaches, grade 10; and Isaiah, grade 3 
5. Inspiring them and being great role models
"You are one of the most awesome people I know. You are truly a great inspiration. You sacrifice so much for me and would do anything for me, even if I didn't know. This has truly been one of the most amazing school years I have had, because I get to be with you! Thank you for everything you do for me."
—Kaylyn, grade 6 
 
"Whenever I feel weighed down with stress and want to give up, she encourages me to push through and continue to give it my best. If I make a mistake, she is right there to correct me and teach me how to be better. Without her, I wouldn't only be lost in life, but I would also lose the most important leader in my life: my role model, my best friend, my Learning Coach. Thank you, Mom, for everything you do."
—Rebekah, grade 11 

"Let me just say, you ROCK at the Learning Coach role! You help and encourage me to be successful in any way I can in school, which inspires me to be just like you!"
—Kathryn, grade 6 
 
"My Learning Coaches are awesome because they help me have more confidence in myself and help me excel in the areas that I need help in, such as math. The best part about having Learning Coaches is that they can help me get back on track when I fall behind, and they encourage me when I get discouraged."
—Lydia, grade 5 
We hope these examples of words of appreciation for teachers (and parents) have inspired you and your student during this season of gratitude. No matter how big or small, a handwritten note or thoughtful gift can go a long way in showing appreciation. Here's how to teach your child to write thank you notes for their teachers.  
We're thankful that we have the best students, teachers, and families. This kind of positive impact on young minds is why we do what we do. To see if virtual school is right for your family, check out the differences between traditional and online school. 
Related Posts
One of the greatest indicators of student success in online school is having a parent or guardian participate in their learning by stepping into the role of education mentor, or "Learning Coach." 

In fact, school programs that involve parents outperform identical programs without parent and family involvement. When parents are involved, students exhibit more positive social behaviors and have a higher likelihood of academic achievement.  

 

Benefits of a Parent Learning Coach  

Online school allows students to have more flexibility with their schedule and learn at their own pace. This autonomy can be a great part of creating a positive learning environment and instills a sense of personal responsibility and freedom. However, without the involvement of a parent or guardian, students may struggle to maintain engagement, motivation, and success in the long run when it comes to their education. 

Although students can have many other online school mentors such as teachers, tutors, and other family members, when a parent or both parents are involved, students feel the greatest amount of support. By collaborating in the process, parents can reinforce important values that contribute to student success.  

At Connections Academy®, we know how important the Learning Coach-student relationship is. That's why it's a part of our online public school program that each student be supported by a Learning Coach, because it enables teachers to do the teaching while parents serve as support in the education process.  

Teachers and students at Connections Academy rely on parents to be active members of their child's learning team, helping to define goals, keep them on track, and monitor their daily progress every step of the way.   

 

How to Support Your Student as Their Learning Coach 

You may understand the benefits of parent involvement, but you may also be wondering what exactly you can do to help your child(ren) succeed. In addition to the resources we offer at Connections Academy, including our Learning Coach Central, here are some tips we've gathered based on what we've seen work well for our students:  

 

1. Know what your child is learning. 

One of the best ways to be involved and support your online student is to know what they're learning, what assignments are due and when, and ask them about their progress. If they're learning about something you don't know much about, ask them to explain to you what they are learning about. It's true that one of the best ways to learn is to teach.  

 

2. Touch base regularly. 

Reviewing the  course materials at the beginning of a semester and then taking a hands-off approach the rest of the year doesn't benefit student engagement. Create a daily coaching schedule—ask them about what they've learned, and make sure to ask if there are any classes or assignments where they may need additional support.  

 

3. Communicate with teachers.  

Teachers are a resource for both the parent and the student, so utilize the relationship with them as needed. Encourage your kids to communicate with their teachers as well if you're both unsure about the details of an assignment, for example. Let their teachers know you are in the role of Learning Coach so they know that you're involved and can be a resource when needed.   

 

4. Give them space. 

This may seem contradictory, but providing space is just as important as being involved. Be in the loop and let them know you're there to support them, but let them troubleshoot and figure out problems on their own when possible. This sends the message that you're confident in their abilities, and this helps them gain confidence and independence as well. If they give cues that they need space, or they tell you directly, "I need space," take the hint and let them tackle the topic at hand on their own.  

 

5. Communicate your intentions. 

Let them know that you want them to do well, that you believe in them, and that you are there to support them. This may seem like a given, and it might be easy to assume they know, but communicating it directly can make a big difference in providing the emotional support and guidance they need for success. 

At Connections Academy, we love our parents, and we believe in the power of family time. That's why we offer an online public school designed to meet the needs and expectations of families like yours. Learn more about how to be a successful Learning Coach or hear from other Learning Coaches about what to expect in the role of parents in online school as they bust common virtual school myths.

read more