The Ultimate Summer Reading List for Grades 3–5
byConnections Academy
8 min to read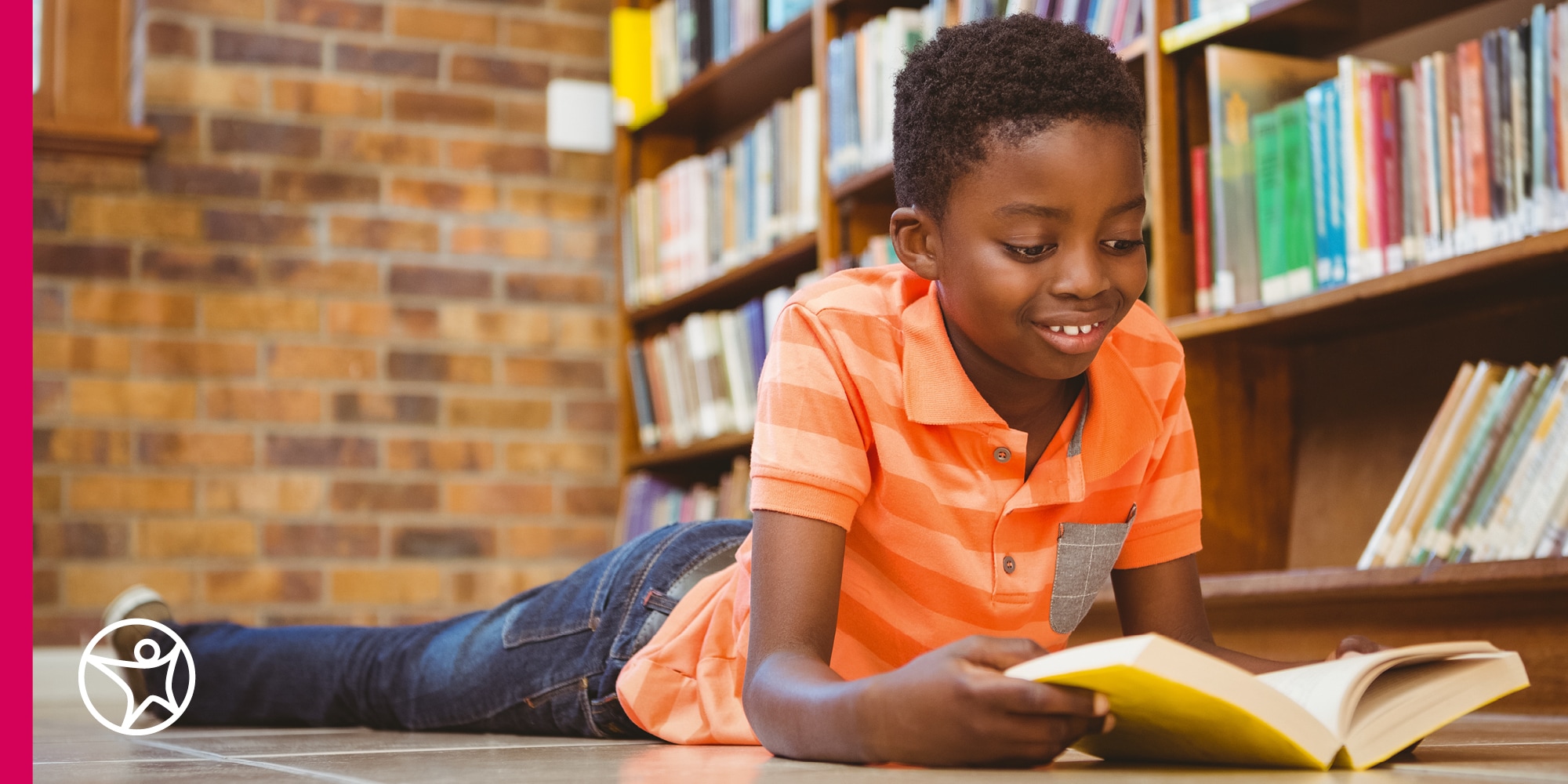 Third grade is an important year for reading because students are no longer just learning to read but are reading to learn. Practicing this new skill keeps that momentum going, even when online homeschool is out!
Being a Learning Coach for children grades 3–5 also presents a wonderful opportunity to instill a love for reading in students. Having the ability to read longer fiction and nonfiction books boosts confidence, encourages students to cultivate the lifelong habit of reading, and also has mental health benefits.
Benefits of Encouraging a Summer Reading Habit
The coaxing that may be necessary to help some children become self-motivated readers is especially important over the summer break from school. According to a 2020 study, the Scholastic Teacher & Principal School Report: 2nd Edition, 62% of teachers said they noticed a summer slide among their students in the 2019–20 academic year and, among pre-K–5 teachers, it was 69%. Educators overwhelmingly agreed (99%) that reading books for fun supports students' academic success.
Research cited by the New York State Library says a child's participation in voluntary summer reading opportunities can lead to improved reading skills, motivation, confidence, and enjoyment. Additional research says that providing high-interest reading material and reading opportunities "is an especially important aspect of increasing reading proficiency among lower-income students."
Encouraging
Summer Reading for Elementary School Children
For its latest Kids & Family Reading Report, Scholastic asked parents about the different strategies they use to encourage summer reading at home. Their top tips were:
Taking trips to public libraries.

 

Ordering from school book clubs or book fairs/shopping online or in stores for books with their children.

 

Taking books on road trips or vacations.

 

Putting limits on screen time.

 

Finding a new book series their children will enjoy (to ensure multiple selections).

 

Making reading part of their summertime daily routine.

 

Reading the same books so they can talk with their children about them.
The good news about summer reading for grade school students is that the majority of kids told Scholastic they understand the importance of summer reading. Better yet, 59% of kids said they really enjoy reading books over the summer. Parents of elementary school kids will appreciate that younger children and frequent readers are more likely than teens and infrequent readers to enjoy reading books over the summer, the survey found.
Kids know why they like summer reading, too. According to Scholastic, it's about:
Getting to choose books they want to read. 

 

Enjoying reading as a fun way to pass the time. 

 

Wanting to keep their brains active.
One of the most effective means of improving reading achievement levels is supplying students with engaging and comprehensive reading materials, according to the New York State Library. Your elementary school kids are probably ready to read several good books this summer. To help them enjoy their summer and keep their minds sharp and ready for the next school year, help them select stories and topics of interest from our Connections Academy® ultimate summer reading list for grades 3–5:
Fiction Summer Reading for Grade School
Because of Winn-Dixie | Kate DiCamillo  

Frindle | Andrew Clements  

 

A Week in the Woods | Andrew Clements  

 

A Dog Called Kitty | Bill Wallace  

 

Big Red | Jim Kjelgaard  

 

Ramona (series) | Beverly Cleary

  Judy Moody (series) | Megan McDonald  

 

Maniac Magee | Jerry Spinelli  

 

Everywhere | Bruce Brooks  

 

Fly Away Home | Eve Bunting  

 

Keeper of the Doves | Betsy Byars  

 

Wait Till Helen Comes: A Ghost Story | Mary Downing Hahn  

 

The Foxman | Gary Paulsen  

 

The Stories Huey Tells and The Stories Julian Tells (series) | Ann Cameron  

 

The Flunking of Joshua T. Bates | Susan Shreve  

 

Freckle Juice | Judy Blume  

 

Tales of a Fourth Grade Nothing | Judy Blume  

 

Stone Fox | John Reynolds Gardiner  

 

The Great Gilly Hopkins | Katherine Paterson  

 

Misty of Chincoteague | Marguerite Henry  

 

The Secret Garden | Frances Hodgson Burnett  

 

Goosebumps (series) | R.L. Stine  

 

In the Year of the Boar and Jackie Robinson | Bette Bao Lord 

 

The Silver Coach | C.S. Adler  

 

The Children of Green Knowe (series) | L.M. Boston  

 

Old Yeller | Fred Gipson  

 

The Higher Power of Lucky | Susan Patron  

 

Joey Pigza Loses Control | Jack Gantos  

 

Nancy Drew (series) | Carolyn G. Keene  

 

Chocolate Fever | Robert Kimmel Smith  

 

Charlie and the Chocolate Factory | Roald Dahl 

 

Rules | Cynthia Lord  

 

The Sign of the Beaver | Elizabeth George Speare  

 

The View from the Cherry Tree | Willo Davis Roberts  

 

The Best School Year Ever | Barbara Robinson  

 

Project Mulberry | Linda Sue Park  

 

Charlotte's Web | E.B. White  

 

Piper Reed, Navy Brat (series) | Kimberly Willis Holt  

 

Swindle | Gordon Korman 
Fantasy and Folklore 
S
ummer Reading List for Grades 3–5
Space Race | Sylvia Waugh  

 

The Chameleon Wore Chartreuse | Bruce Hale  

 

The Case of the Raging Rottweiler | John R. Erickson  

 

The Great Good Thing | Roderick Townley  

 

The Doll People | Ann M. Martin  

 

I, Houdini | Lynne Reid Banks  

 

Poppy | Avi  

 

Mean Margaret | Tor Seidler  

 

The Moorchild | Eloise McGraw  

 

The Secret of Platform 13 | Eva Ibbotson  

 

Abel's Island | William Steig  

 

James and the Giant Peach | Roald Dahl  

 

The BFG | Roald Dahl  

 

The Wind in the Willows | Kenneth Grahame  

 

The Lion, the Witch and the Wardrobe | C.S. Lewis 

 

Charlotte's Web | E.B. White  

 

The Castle in the Attic | Elizabeth Winthrop  

 

Magic Tree House (series) | Mary Pope Osborne  

 

Going Through the Gate | Janet S. Anderson  

 

The Sea Egg | L.M. Boston  

 

The Talking Parcel | Gerald Durrell  

 

Mick Harte Was Here | Barbara Park  

 

The Cricket in Times Square | George Selden  

 

The Wizard of Oz | Frank L. Baum  

 

Whittington | Alan Armstrong  

 

Under the Bridge | Ellen Kindt McKenzie  

 

Just So Stories | Rudyard Kipling  

 

The Fiddler of the Northern Lights | Natalie Kinsey-Warnock
Historical Fiction
Summer Reading List for Elementary School
Linnea in Monet's Garden | Cristina Bjork  

 

Meet Kit: An American Girl – 1934 | Valerie Tripp  

 

Love From Your Friend, Hannah | Mindy Warshaw Skolsky  

 

Sarah, Plain and Tall | Patricia MacLachlan  

 

Little House on the Prairie (series) | Laura Ingalls Wilder  

 

Sadako and the Thousand Paper Cranes | Eleanor Coerr  

 

Understood Betsy | Dorothy Canfield Fisher

 

King of the Wind: The Story of the Godolphin Arabian | Marguerite Henry  

 

The Birchbark House | Louise Erdrich  

 

The Night Journey | Kathryn Lasky  

 

Grasshopper Summer | Ann Turner  

 

The Midwife's Apprentice | Karen Cushman  

 

The Borning Room | Paul Fleischman  

 

Jacob Have I Loved | Katherine Paterson  

 

The Boxcar Children | Gertrude Chandler Warner  

 

Pink and Say | Patricia Polacco  

 

The Perilous Road | William O. Steele  

 

Boston Jane: An Adventure | Jennifer L. Holm  

 

Our Only May Amelia | Jennifer L. Holm 

 

Follow the Drinking Gourd | Jeanette Winter  

 

Hattie Big Sky | Kirby Larson  

 

Show Way | Jacqueline Woodson  

 

Keep the Lights Burning, Abbie | Peter and Connie Roop  

 

When Stravinsky Met Nijinsky | Lauren Stringer  

 

Beethoven Lives Upstairs | Barbara Nichol 

 

Little House on the Prairie (series) | Laura Ingalls Wilder  
Science Fiction
Summer Reading for Grade School
I'm Out of My Body ... Please Leave a Message | Dan Greenburg  

 

Heartlight | T.A. Barron  

 

Space Garbage | Isaac Asimov  

 

The Dog That Pitched a No-Hitter | Matt Christopher  

 

The Package in Hyperspace | Janet Asimov 

 

The Computer Nut | Betsy Byars  

 

Frankenbug | Steven Cousins  

 

The Classroom at the End of the Hall | Douglas Evans  

 

My Life Among the Aliens | Gail Gauthier  

 

Nose Pickers from Outer Space | Gordon Korman  

 

The Time Warp Trio | Jon Scieszka  

 

Carrot Holes and Frisbee Trees | N.M. Bodecker  

 

Shadows in the Water | Kathryn Lasky  

 

The Sword of Aradel | Alexander Key  

 

The Moorchild | Eloise McGraw  

 

Bunnicula: A Rabbit-Tale of Mystery | Deborah and James Howe 
Poetry
for Third, Fourth, and Fifth Grade Summer Reading
Bird Watch: A Book of Poetry | Jane Yolen  

 

From Sea to Shining Sea | Amy L. Cohn  

 

Snow Toward Evening: A Year in a River Valley | Josette Frank  

 

Hand in Hand: An American History Through Poetry | Lee Bennett Hopkins  

Fingers are Always Bringing me News | Mary O'Neill 

 

The New Kid on the Block | Jack Prelutsky  

 

Something Big Has Been Here | Jack Prelutsky  

 

Pierre | Maurice Sendak  

 

Journey through Heartsongs (series) | Mattie J.T. Stepanek  

 

Spin a Soft Black Song | Nikki Giovanni 
Nonfiction Summer Reading for Elementary School
The Kid Who Invented the Popsicle | Dan Wulffson  

 

Lives of the Musicians: Good Times, Bad Times (and What the Neighbors Thought) | Kathleen Krull 

A River Ran Wild | Lynne Cherry  

 

Look to the North: A Wolf Pup Diary | Jean Craighead George  

 

The Man Who Walked Between the Towers | Mordicai Gerstein  

 

Pink and Say | Patricia Polacco  

 

Dateline: Troy | Paul Fleischman  

 

Will You Sign Here, John Hancock? | Jean Fritz  

 

Six-Minute Nature Mysteries | Faith Brynie  

 

The Truth About Great White Sharks | Mary M. Cerullo  

 

Through My Eyes | Ruby Bridges  

 

The Story of Baseball | Lawrence S. Ritter  

 

Girls Think of Everything | Catherine Thimmesh  

 

Uncle John's Bathroom Reader for Kids Only! | The Bathroom Readers' Institute  

Meet Me in St. Louis: A Trip to the 1904 World's Fair | Robert Jackson  Just Peace: A Message of Hope | Mattie J.T. Stepanek with Jimmy Carter 
Do you have a kid who loves to read? Reading together and discussing books is a great family activity and, by asking the right questions, you can help your child strengthen their reading comprehension.
Related Posts