Test the Sun's Effects in this Sunscreen Experiment
byConnections Academy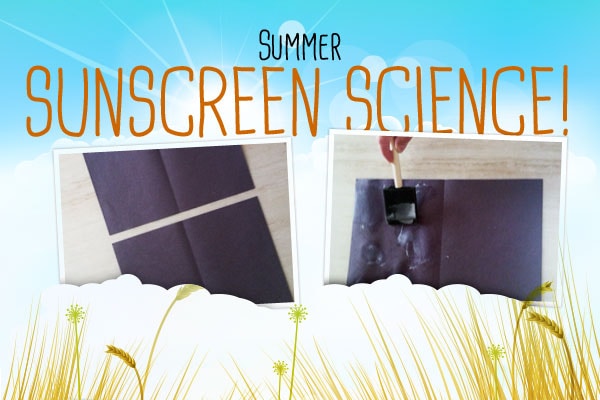 Does your young child wriggle away when you apply sunscreen to his nose? Does your teen complain that she isn't "tan enough"? Some children need help forming good sun-safety habits, and reinforcing them is crucial if you want to protect your child from permanent sun damage.
"There's no other way to say it—tanned skin is damaged skin," says the Centers for Disease Control and Prevention. That's why it's so important to apply sunscreen diligently. To help your student understand the effects of the sun's ultraviolet (UV) rays, try this sunscreen experiment for kids. All you need are a few household items and a sunny day.
Click on the graphic below to see the full instructions for this sunscreen experiment.
True or False
Ask your child these true-or-false questions to measure his or her knowledge of the skin.
The skin is the largest organ of the body.
Birthmarks are caused by minor damage to a baby's skin in the womb.
A callus is a bump on the skin that's filled with fluid.
You should wear sunscreen with a sun protection factor (SPF) of 30 or higher.
One way pimples form is when your skin produces too much oil.
Scars can form on your skin when an injury heals too quickly.
You don't have to worry about UV rays on cloudy days.
You have skin on your scalp.
A first-degree burn damages the first layer of skin.
Only humans and primates have fingerprints.
Answers
True
False. No one knows what causes birthmarks!
False. A fluid-filled bump is called a blister. A callus is made of thickened skin that forms on the hands, feet, or other areas that are subjected to repeated pressure.
False. Sunscreen with an SPF of 15 or higher works fine.
True.
True.
False. Clouds only filter UV rays, so you can still get sun damage when it's cloudy.
True.
True.
False. Koalas have fingerprints, too.
Related Posts