Socialization for Online School Students
by Beth Werrell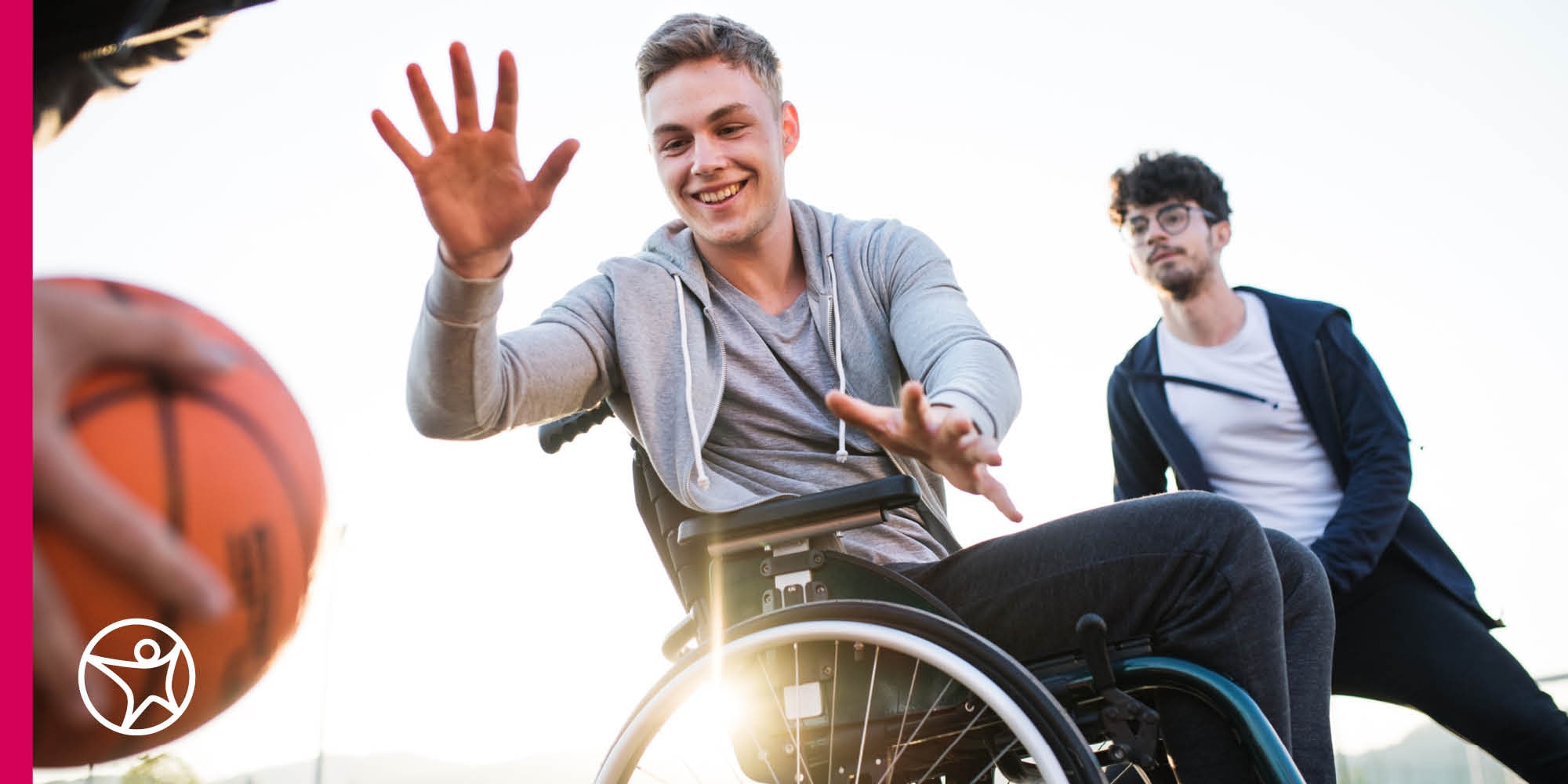 When it comes to online schooling, most people can understand its perks such as personalized learning, specialized teachers, and alternative or flexible scheduling. However, the topic of socialization in online school tends to draw blank stares and puzzled faces.
It's not uncommon for an online school student or their parents to be met with a barrage of questions from friends and family. Curiosity is a great thing, and it gives online students and their parents an opportunity to dispel some of the common myths about online school, including the biggest myth of all: Online students don't receive proper socialization.
People ask questions like, "What do you do all day?" "Do you work in your pajamas?" "How do you manage to socialize with classmates?" and "Do you have friends?"
A Connections Academy® parent detailed one such moment to us: "I watch my kids describe the details of their online schooling life to anyone who asks. Naturally, I'm glowing with pride, because seeing them converse like this reminds me that they're growing into well-socialized young adults."
Online School as an Agent of Socialization
Socializing for virtual school learners isn't much different from traditional school learners. When students first switch to online schooling, they might miss things like in-person group projects, high-fives in the hallway, or chit chats before the bell rings. However, once students adjust to the new virtual routine and begin to incorporate new ways of socializing, they often find they prefer online school.
Parents are often concerned that switching to virtual learning will lead their kids to have feelings of isolation. This perception most likely comes from the fact that students are not engaging in person with other students like they would in a traditional setting. The reality is that between family, extracurriculars, and various opportunities in their local community, online students can gain exposure to a variety of social environments and build important social skills without having to step foot on a traditional campus.
"I've come to realize that questions about socialization are a chance to help others see that distance learning works well for students when the adults in their lives—their parents, teachers, and school leaders—are as thoughtful about social development as they are about academics," the Connection Academy parent added.
A high-quality online school ensures that school socialization and the development of social skills is a key component in every student's experience. Online schools like Connections Academy know life is not just about academics. Connecting with other students at school and in the local community is a big part of what makes the Connections Academy experience so enriching.
Online School Socialization Opportunities
Online Clubs and Activities – Online students have plenty of options when it comes to student clubs, including poetry, chess, computer coding, and the ability to compete in local, state, and national competitions.
In-Person Field Trips – Voluntary field trips are offered for students to explore all the fascinating historical sites, zoos, museums, and more from all across their state.
Graduation – Many online schools hold in-person graduation ceremonies, allowing students and families to celebrate such a milestone achievement.
Community Engagement – Online school families create tight-knit communities that coordinate local engagement opportunities for students and Learning Coaches alike.
"Today, when questions about socialization are raised, I reassure concerned friends, family, and others that my children have many socialization opportunities through school clubs, sponsored field trips, family travel, volunteer work, and community events," the Connections Academy parent said.
It's important for parents of online students to make healthy peer interaction a high priority for their kids. And, there are plenty of ways to support your online student in exploring social opportunities outside of the classroom.
Social Opportunities Outside of School
Game nights with neighbors.
Physical classes or sports such as dance, hockey, basketball, karate, soccer, and gymnastics.
Local clubs based on hobbies and interests such as theater or music.
Volunteering in the community.
Is Online School Good for Social Anxiety?
Research suggests that for students with social anxiety, socializing online is easier than in person. Socializing online vs. in-person reduces "communication apprehension," helping students with social anxiety feel more comfortable communicating and engaging with their peers and teachers.
In a traditional school setting, students are fully immersed every day in social situations that, for some students, can be anxiety-provoking. In an online setting, students with social anxiety can "baby step" their way into social situations by engaging in bite-sized digital interactions that help prevent situational overload. Outside of the learning environment, they can explore in-person social interactions that feel good to them and help build their confidence.
Facing fears can be a great thing, but it's important to challenge social anxiety with a compassionate, step-by-step approach, and virtual learning is a great way to do that.
The Benefits of Online Learning for Socialization
In addition to its benefits for social anxiety, online school also provides an opportunity for students to reduce social distractions and create segmentation between school and social time. In an online learning environment, students can focus on learning without peer noise, drama, or gossip. In-person socialization can happen on its own time rather than interrupting the learning process.
Another benefit of online learning is that it leads students to socialize outside of the campus environment and instead engage in their communities, pursue passions outside of traditional school extracurriculars, and build friendships based on shared interests rather than proximity. Online learning can be a great catalyst for crafting the ideal social life.
By choosing the right online school, parents can ensure their children not only get a personalized education, but also have social opportunities that are personalized according to their needs and interests. At Connections Academy, virtual school technology allows for a collaborative learning environment, and through tools such as the LiveLesson® sessions, enables real-time teacher-to-student and student-to-student interactions. "With one virtual school graduate and another close behind, I now know without doubt there was no better choice for our family," a Connections Academy parent concluded. Are you curious about online public school and its benefits? Explore how it works and see what Connections Academy has to offer.
"With one virtual school graduate and another close behind, I now know without doubt there was no better choice for our family," a Connections Academy parent concluded.
Are you curious about online public school and its benefits? Explore how it works and see what Connections Academy has to offer.
Related Posts