Military-Friendly Online Schools Address Needs of Service Families
byChristopher E. Nelson
4 min to read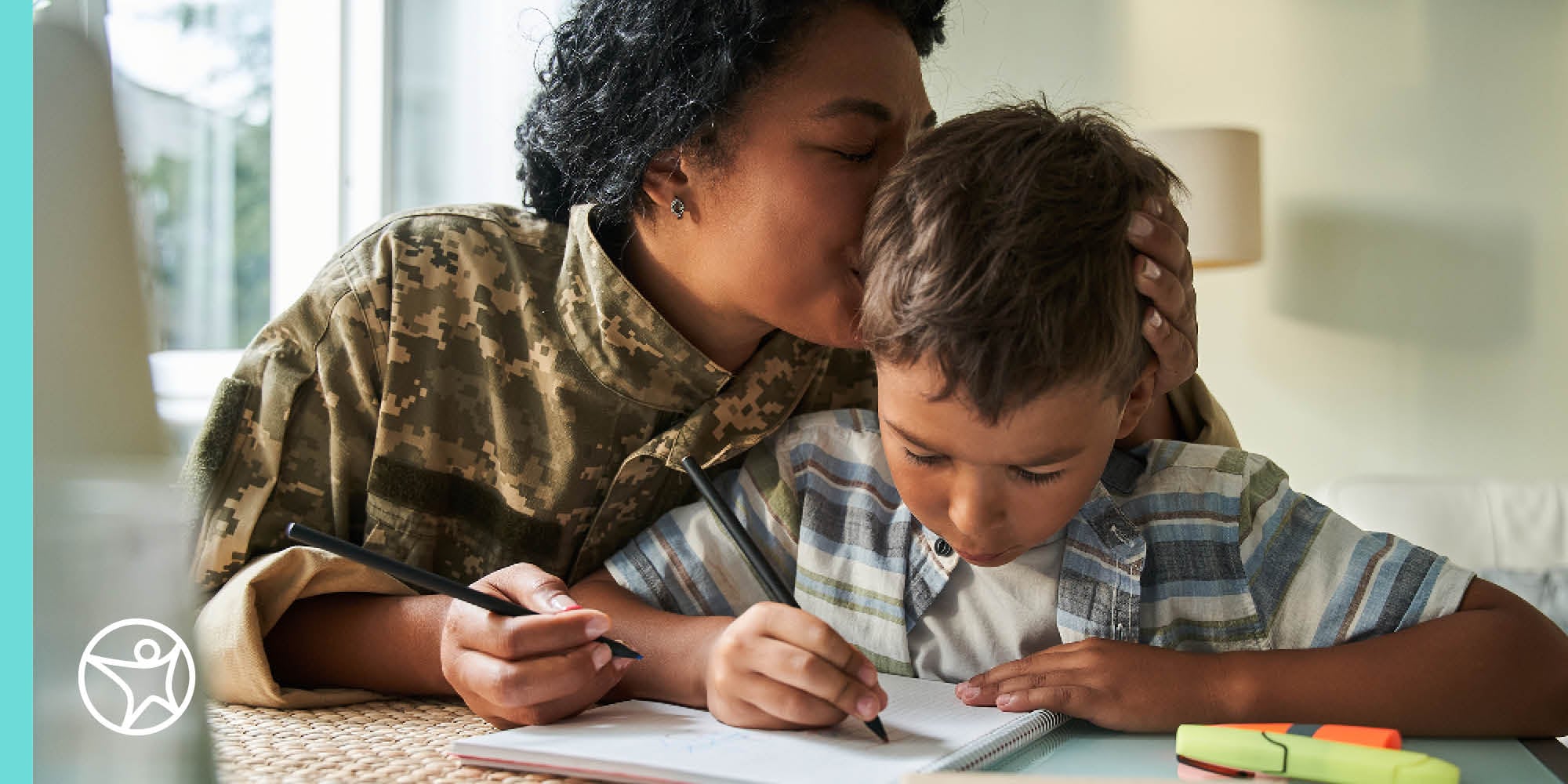 How does Connections Academy® offer some of the best online schools for military families? By offering school choice through a flexible online platform with a variety of core courses, electives, and clubs, so that military families can meet their commitments knowing their children are enrolled in a school that is a safe, caring, and delivers an impactful and engaging education. 
Could a Connections Academy school be the best online school for your military family? 
We think so! Whether you're based in the US or deployed overseas, Connections Academy's online school curriculum comes with you when/if your orders change. 
How Changing Schools Can Impact Learning
Moving from one home to another and changing schools is a known stressor for students that can negatively impact grades. A MacArthur Foundation study(opens in a new tab) found that, "Home and school moves each had unique effects on children, but school moves had slightly stronger effects on their cognitive scores and emotional problems, above and beyond the effects of residential moves." 
The Department of Defense Educational Partnership Branch says the average child in a military family will move six to nine times during their school career. That's an average of three times more frequently than non-military families. 
Military families can avoid the impact of school changes on their children if they are enrolled in Connections Academy's military-friendly online schools. When enrolled in a Connections Academy online school, moving does not have to cause a loss of academic achievement or regression in socialization.  
Military family parent and Learning Coach Christi Baron says that "without the help of Connections Academy, our children would have been struggling with the changes that moving presents." 
Military-Friendly Online Schools Help Kids Settle in Faster
"Connections Academy not only adapted to our many moves, but helped us with school while settling into our new home," Christi said. "Being the new kids in a small town was hard enough, but being military kids in a civilian community didn't make sense for our kids or the other students. At Connections Academy, they are able to learn while not being outsiders."  
Lea Ann Lockard was the principal at Texas Connections Academy for 12 years and grew up with a parent who was active duty in the Navy. She wrote that military students who move during the school year find that curriculum differs across the country, leaving them either unprepared for tougher courses or bored because they have already covered the material. High school students who transfer can find themselves missing credits and scrambling to graduate. 
A February 2019 Pearson study(opens in a new tab) of the efficacy of Connections Academy compared the performance of similar populations of students in traditional brick-and-mortar schools and online schools who have moved during their academic careers. 
"We found that Connections Academy schools serve highly mobile students with complex needs known to (negatively) impact academic performance," the study authors said. Students' needs included trying to catch up and flexible scheduling, among several others. "These characteristics create a unique student population that differs from traditional brick-and-mortar schools." 
The Pearson study found that "Connections Academy students can receive the same quality of education as that offered at their local public school, while simultaneously taking advantage of the benefits offered to them by virtual schools (and) may perform better than students in other virtual schools." 
And while Department of Defense Education Activity (DoDEA) has provided a full-time virtual learning option for K–12 students since early in the COVID-19 pandemic, current enrollment is limited to 1,000 students systemwide. There's no such limit in Connections Academy schools. 
Online School Teachers Help Military Kids Transition
Connections Academy courses are led by teachers who are either state-certified or credentialed. They help students by giving them individual attention as needed, leading LiveLesson® sessions and working with Learning Coaches to support students as they achieve their goals. 
"Connections Academy has the perfect balance of interaction between teachers and parent input through being a Learning Coach," said parent and Learning Coach Angela Litteral. "The curriculum is engaging, challenging, and relevant. It is especially helpful and flexible for military families. Connections Academy is a very portable education that you can take with you and do just about anywhere." 
Lea Ann, the online educator from Texas, wrote that online schools can give military students continuity, help students maintain grades, and help families stay connected. "Another benefit is that online school allows the deployed parent to check grades online, communicate with teachers, and review coursework," she wrote. 
What Makes Connections Academy a Military-Friendly Online School?
Connections Academy has tuition-free schools across the country to meet state-specific requirements, including those for curriculum, attendance, and graduation. Your military child's academic curriculum doesn't have to change when you move. 
You can start your online schooling journey by finding a CA school in your state, registering for a virtual event introducing Connections Academy, and following Connections Academy on Facebook(opens in a new tab) or Instagram(opens in a new tab). 
You can also read about Connection Academy's K–12 curriculum, which is specifically designed for online learning, and learn more about our military family support offerings.
Related Posts