How to Succeed When Getting a Late Start in Virtual School
by Beth Werrell
5 min to read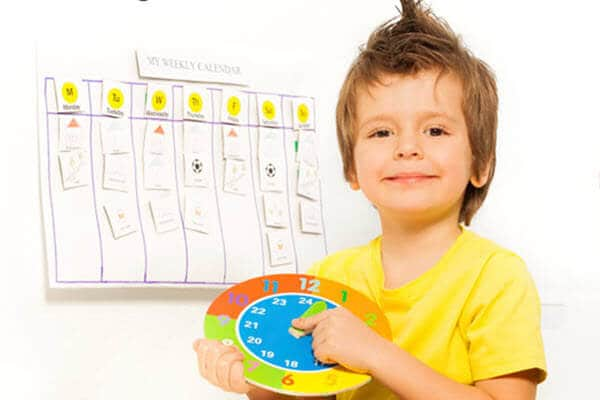 Although beginning virtual school on time is ideal, some families start late for different reasons. Perhaps parents wait too long to enroll, or maybe the need to transfer schools doesn't emerge until students start in a new grade or a new school environment. While the reasons for the delay vary, getting up to speed will require some patience and dedication. Fortunately, a high-quality virtual school will offer family support and practical suggestions that parents can use to help their child overcome this temporary setback and succeed!
Prepare for a catch-up period
Being behind can cause anxiety for kids and adults alike, so have a discussion about the situation before you begin. Work together to create your family plan for transferring schools and adjusting to online learning. Make sure your students understand that there will be more work than usual during the catch-up period but that it will be temporary. During the school day, encourage your student to take breaks regularly and, when needed, to eat, exercise, or relax. Remember, no one likes all work and no play, so also consider planning fun family outings to celebrate your progress along the way—and when you're back on track.
Talk to the teacher
Your child's online school teacher (or teachers) can be your best resource! Schedule an appointment to talk on the phone, and then start compiling a list of your questions and concerns. The teacher can help you understand which learning activities are required and which ones are supplemental and to be used as reinforcement if your student has not yet grasped the concept.
It may also be possible to extend deadlines for projects, assignments, or tests. Work with the teacher to set up a reasonable schedule for catching up; however, keep in mind that policies for this type of scheduling can vary by school. Families might be able to work on weekends or during school holidays. Some schools even allow students to skip over material they've learned previously. An online private school like Pearson Online Academy may offer an even higher level of flexibility. Whatever catch-up schedule you may establish, be sure to stay in touch with the teachers and contact them for help when needed.
Make time for orientation
When transferring schools and in a hurry, it can be tempting to skip school orientation, but resist this impulse! Your online school's orientation materials can provide a good general overview of expectations and responsibilities, as well as instruction for how to navigate the online system and where to find resources. Learning this information up front will save you time in the long run. Make sure your student participates in orientation, too!
Delay the extras
While having a wide range of courses to choose from is an advantage of high-quality virtual schools, it's a good idea to wait until catching up before adding any electives to your child's schedule. You can use electives—and any clubs and activities—as an incentive for sticking with the schedule and getting back on track.
Learn to access and use the computer tools
It's essential to have easy access to the internet through a reliable high-speed connection. If you will be using your own computer, check to see if the hardware, software, and other devices meet the school's system requirements. The general orientation can help familiarize you with the education system you will be using, or there may be separate training sessions. You and your student should consider taking notes and downloading any "cheat sheets" the school provides to help families learn the system and ensure a smooth school transfer.
Use available resources
At Connections Academy®—supported schools, most instruction in the virtual classroom is recorded and available for students starting late (and for those who wish to review) to watch. Teachers sometimes also schedule real-time review sessions, "office hours" when families can call or meet with them in the virtual classroom, and individual or small-group sessions in the virtual classroom for students who need extra support. Virtual schools usually provide educational tools for skills practice and online research resources. You can ask your student's teacher if he or she can provide study guides and rubrics.
Get organized
Organization and advance planning are the most important tools for anyone beginning virtual school—but particularly those who start late. Set up a place for your home classroom that has storage for books, learning materials, and school supplies. You'll also want to have drawers or bins for filing documents, schoolwork, and tests for each student.
Reach out to other virtual school families
Online school newbies can learn a lot from experienced families! If your school offers in-person field trips or other events, try to attend and make these valuable connections. Or, if your home is too far away, ask if your school has message boards, a Facebook page, or other online ways for parents to connect. Whether you need practical tips or just some encouragement, an experienced online school parent can help you out!
As you focus your efforts on helping your child get back on track in his or her schoolwork, keep in mind that every family experiences a period of adjustment while learning the ropes of online school. It's perfectly normal to have questions or to feel a bit overwhelmed when you first transfer schools. Just follow the advice here, reach out for assistance, and stick with it. Before you know it, you'll be feeling confident and seeing the rewards of providing your child with a personalized online education from home!
To learn how you can be more involved in your children's education, visit the website for Connections Academy online public school. Or to learn about online private school, visit Pearson Online Academy 's website.
Related Posts