How to Start an Essay with This Essay Outline
by Valerie Kirk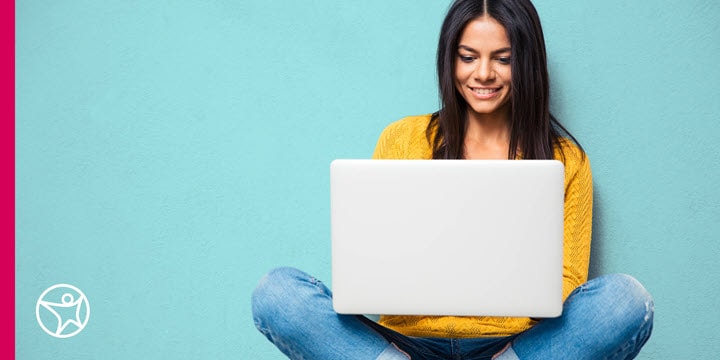 Have you ever found yourself staring at your screen, fingers on your keyboard with ideas floating in your head, wondering how to start your essay? Or maybe you are struggling with writing a good essay, and you can't find a way to get your ideas formed into something that a reader—and your virtual school teacher—would understand?
One solution is to read something by the literary greats to find some inspiration. Another solution is to watch this video by a Connections Academy teacher on how to write an essay that isn't messy by following an essay outline.
Super, Simple, Sandwich Essay Outline
This lesson titled Super, Simple, Sandwich Essay Outline provides essay writing tips to help you build a clean, easy-to-understand essay that has all the "just right" ingredients.
Watch the full online lesson on YouTube
How to Start an Essay with This Essay Outline
As mentioned in the video lesson, essays have specific elements that must be included—introduction, thesis statement, supporting ideas, and a conclusion. Think of these elements like the ingredients of a good sandwich—one that isn't messy and doesn't fall apart when you bite in to it! Each ingredient has a place in a sandwich, just like each element in a good essay has a place.
Ready to get started on your essay? Download our free essay outline below and let's help you remove that writer's block.
Download Sandwich Essay Outline
Writing an essay that has a logical flow and clearly conveys key points is a critical skill to master in English Language Arts class, and is a part of the Connections Academy virtual school curriculum. Learning how to write an essay will also help you on your journey beyond virtual high school.
Be sure to also check out more learning activities, including how to write thank-you notes and how to build a Rube Goldberg machine, on our Resource Hub.
Related Posts