A Parent's Advice: 5 Ways To Make A Smooth Midyear Transfer To Online School
byChristopher E. Nelson
4 min to read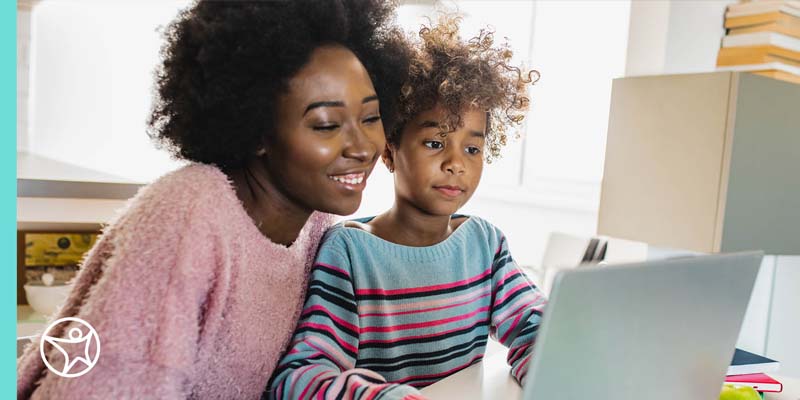 This post was originally published in November 2018, and has been updated for relevancy in October 2021.
Sometimes life circumstances, such as a move, social conflicts, health issues, or learning challenges, cause students to transfer schools midyear. If traditional brick-and-mortar or homeschool programs aren't a good fit, online school can be a great alternative for any student who would benefit from a more flexible and customized learning environment. 
Transferring to a new school might seem overwhelming at first—especially in the middle of the k-12 school year—but the transition can be relatively simple and stress-free with the proper mindset, support, and resources. If you're thinking about making the midyear switch to virtual school for your child, below are a few tips from Aubrey Lakey, a Connections Academy® parent who has experienced it firsthand!* 
1. Take advantage of orientations for transfer students
Getting accustomed to a new learning system takes some time, but you don't have to do it alone—and neither does your student! Good online schools often provide parents and transfer students with separate orientation sessions to help them feel more confident and prepared for the school year. Simply attending an orientation session could be the key to you and your child having a successful school year! 
Aubrey says, "The orientations gave us a lot of direction. They helped us adapt to the virtual learning program tremendously."
2. Seek support and ask questions
Even though Aubrey enrolled her children over only three days, Connections Academy staff members were more than willing to help her complete the school enrollment process quickly. 
"The staff was really such a pleasure to work with. I called for help, and they were happy to stay on the phone with me until everything was complete. It was nice to get a quick response, rather than relying on an email," she says.
It's important to make use of all the resources available to you. If you have any questions about the school, are having trouble with the enrollment process, or just need help navigating through the learning management system, don't hesitate to reach out to the school's support staff for guidance. Connections Academy offers programs designed to help parents prepare for the school year. 
3. Communicate with online schoolteachers
Aside from the staff, your child's online certified teachers are a great source of support. Having a conversation with them about the transition and your student's learning style can help ease your mind. It's also a great way to start building a relationship with the teachers! The teachers at Connections Academy are one of Aubrey's favorite parts of the school. 
"The teachers were so helpful from Day One. They are incredibly patient, kind, and supportive. They want to see your child excel and are always available to answer your questions," she says.
Aubrey and her children have been able to connect with teachers in person during field trips and have even met some teachers for lunch! 
4. Focus on your child's needs
Before deciding that transferring schools midyear is too stressful, talk to your student about his or her needs. Switching schools is sometimes necessary for a student's academic growth and success. 
"When you are no longer 100 percent sure about your child's education, it's time to make an important decision—even if it's a decision that you have to make in the middle of the school year," Aubrey says. "I really think Connections Academy was meant to be for my children—they are not stressed out anymore and [are] so much happier. There's going to be a little period of adjustment [to virtual school], just as there is with any other new venture, but it's really worth it in the end."
5. Have patience
Starting something new, like online school, is a process that takes time, patience, and determination. Try not to get too discouraged if things don't seem to be going perfectly at first. You might have to go through a period of trial and error to figure out what school schedule or routine works best for you and your student. 
When asked what advice she would give to parents who are considering online school as a midyear transfer, Aubrey says, "Don't put so much pressure on yourself. You don't need to have it all together right away. I didn't transfer my children at the same time, so I'm still testing things out and figuring out what schedules work best for each of them. To find your groove, you have to roll with it and learn as you go along."
You and your child can make a successful midyear transition to online school by utilizing the school's tools, actively seeking assistance from teachers, and remaining positive. If you're still trying to decide, weigh our five reasons why students and their families may consider a midyear or beginning-of-the-year transfer to online school.   
Source: 
*Aubrey Lakey is mother of and Learning Coach to two students at Oklahoma Connections Academy (OKCA). She transferred her children from a traditional brick-and-mortar school to Connections Academy in the middle of the school year after noticing how unhappy they were with the traditional school system. 
Related Posts