8 Computer Skills to Master by High School
by Beth Werrell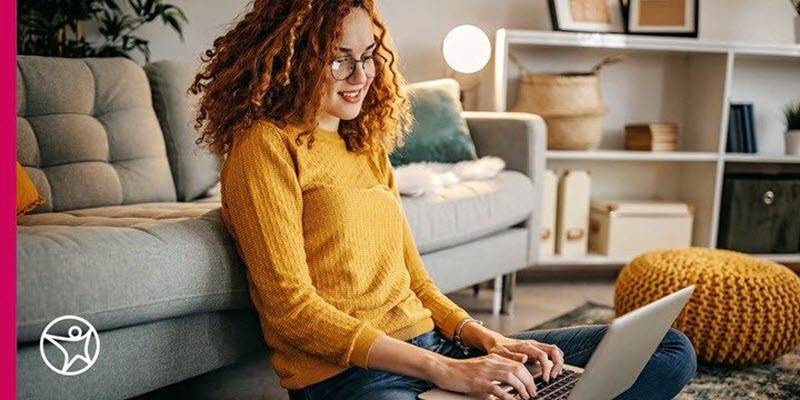 This article was originally published in August 2014. It was updated in September 2021 for relevancy.

Whether in online school, distance learning, or traditional brick-and-mortar school, you might expect that your student has mastered all things "computer" by the time they're ready for high school. After all, most teens and preteens spend several hours a day on digital screens. But an international study of students' computer and information literacy skills found that, while U.S. eighth-graders scored above the international average for computer and information literacy, they also struggled with some essential 21st-century computer skills. 
Download our Essential Computer Skills List for High Schoolers:
Download Essentials Computer Skills List
The International Computer and Information Literacy Study (ICILS) is conducted every five years to measure eighth-graders' ability to use computers to investigate, create, participate, and communicate at home, at school, in their future workplaces, and in their communities. The 2018 study's results were released in the United States by the National Center for Education Statistics (NCES). 
Only 25% of U.S. eighth-graders who participated in the 2018 ICILS were able to independently use computers as tools (such as for gathering information or managing work) and successfully distinguish the reliability of web-based information. The assessment found that girls in the U.S. and internationally scored higher than boys in computer information literacy. 
Meanwhile, 72% of U.S. eighth-grade students reported using the Internet to do research every school day or at least once a week, and 65% reported teaching themselves how to find information on the Internet. 
"The study shows that the idea of the 'digital native' is more myth than reality," Peggy G. Carr, associate commissioner for assessment at NCES, told eSchoolNews. "Today's eighth-graders were raised in a world in which computers and smartphones are commonplace, but the majority of them were unable to execute basic tasks independently. Clearly, we have work to do to ensure that our students are prepared to use digital devices to successfully navigate all aspects of life." 
High School Students Need Essential Computer Skills
Middle schoolers will need computer skills in high school, college, and for many years beyond. 
To make sure your soon-to-be high school student is equipped with the right computer skills to meet their academic needs today, take a look at the list below of the best computer skills for your child to learn.  
The Essential Computer Skills List for Students
1. Typing Skills
Using a keyboard is key to using a computer. Typing is one of the first computer skills a young child develops. A middle school student should be able to type proficiently with two hands. If your high schooler is behind, there are thousands of typing games online, like Type Fu, to help them practice their typing skills. 
2. Using Web Browsers
The computer-literate student must also know the typical programs they will be operating through a keyboard and mouse. Make sure your child is familiar with the major browsers — Chrome, Firefox, Edge — and can add websites to "Bookmarks" or "Favorites." They should learn to clear browser history, cache, and cookies to fix performance issues. 
3. Working with Microsoft Office
A high schooler must be able to use the most popular computer programs available for the work they'll do on their computer. Your child should know their way around Microsoft Office, a suite of computer programs used throughout the academic and professional worlds. It includes: 
Microsoft Word. Perhaps the most popular word processing and document creator program. Your student should be able to:  

Create, format, save, and edit documents in Word 
Add tables and graphics to documents  
Adjust margins and spacing 
Check word counts 
Create headers and footers 
Use track changes 
Excel. In this spreadsheet program, your high school student should know how to organize information in charts and graphs, write formulas, sort and filter data, and use cell references. 
PowerPoint. Mastery of this slide program will allow students to make effective presentations as part of reports for school and in their future workplaces. A high school student should be able to create basic presentations with text, pictures, and objects. 
Visit Microsoft's Office training page to find tutorials for these and other useful programs. 
4. File Maintenance and Organization
School work piles up. Knowing how to create and save work on a computer is essential, but very quickly the prolific computer user will realize they need a system for how and where they store their work. 
High school students need to know how to: 
Create and label folders 
Understand that each folder may hold individual files or additional folders with subfolders within them 
Understand file suffixes, e.g., that a file ending in .docx will open in Microsoft Word, and .xls will open in Microsoft Excel 
Understand the use of external drives, such as flash and thumb drives 
Be familiar with online and cloud file storage, and how to transfer and share files, such as via Dropbox, Microsoft's OneDrive, and Google Drive 
Check the student's computer maintenance checklist to see whether your child knows its guidelines for computer organization. 
5. Email Etiquette
Computers offer many different communication channels, such as email, chat, and social media posts. To use these channels correctly, your child needs to understand how messages should change depending on the context.  
For example, it's fine to use emoticons and loose punctuation in texts to a friend, but email to a teacher or prospective employer should use standard English and be more formal. This University of Virginia tutorial advises that effective emails need a descriptive and brief subject line and should quickly get to the point. Proper email etiquette includes: 
An introduction (e.g., Dear Prof. Nguyen or Hi John, according to the addressee's preferred level of formality) 
A paragraph or two with appropriate capitalization, word usage, and punctuation 
Avoidance of "text talk" and shorthand 
Clear, respectful requests 
Sign offs, such as, "Regards," "Take care," "Thank you," or something similar to signal the end of the email 
Remind your high schooler that the rules of virtual school etiquette apply to their time on the computer and how they communicate with others through it. 
6. Using the Internet for Research
High school papers, assignments, and presentations require research that today typically includes use of the internet, as well as textbooks, other publications, and subject matter experts (SMEs). The skills necessary to navigate the internet well enough to perform research for online high school courses include: 
Conducting an effective search with a search engine (e.g., Google, Bing, Yahoo) using advanced search commands 
Evaluating web resources for authority, currency, purpose, and content 
Identifying legitimate resources  
Fact-checking information 
Understanding copyrights, licenses, and plagiarism in a digital environment and how to cite online sources in papers. 
7. Basic Computer Troubleshooting
Anyone who uses a computer on a regular basis needs to understand the basics of how computers work and what to do when something goes wrong.  
When computer problems arise, your high schooler should know to: 
Write down each step taken to correct the problem 
Check to make sure that all cables are properly connected, all plugs are in, and power strips are on 
Write down as much information as possible about error messages the computer provides, and look them up online (on another device) for more information 
Reboot; when all else fails, try restarting the program and/or the computer 
8. Online Privacy, Security, and Safety Skills
Another lesson that virtual school students must learn is how to be safe when going online. You may have taught your child to avoid suspicious sites and emails, and stay safe on social networks, but the bad guys online get more devious every day.    
Here are some tips that can help kids stay safe online: 
Talk to your kids! Diana Graber, the founder of Cyberwise and the author of "Raising Humans in a Digital World" talked to The New York Times about teaching your kids to be safe online. 
Turn on the "Do Not Track Tool" on your browsers 
Make strong passwords and never share them 
Never click on email or texted links from unfamiliar senders 
Learn to look closely at email, texts, landing pages, etc., to spot misspellings, bad grammar, and other signs of potential phishing  
Keep personal information personal (don't chat/send photos to strangers) 
Ask permission before signing up for anything 
Know how to recognize ads and don't click on them 
Respect age limits on all social networking sites 
Set privacy settings on all social networking sites 
Looking for more prep tips for your middle and high schooler? Check out these essential skills they'll need to prepare for the jobs of the future.
Related Posts