6 Simple Tips to Help Your Teen with Goal Planning
byStephanie Becker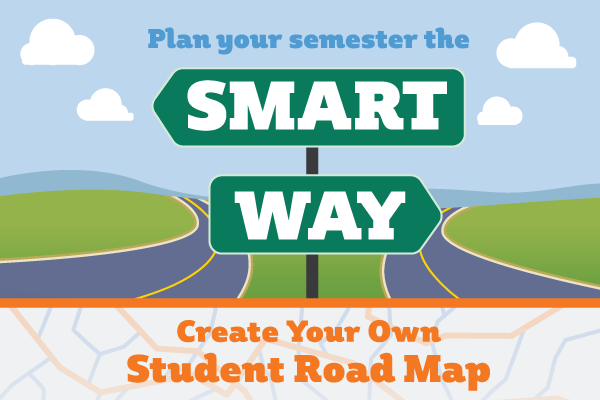 Building goals with your teen can be challenging, because it often involves a more hands-off approach than with younger children. An offer of quiet encouragement and helpful resources may be just what your teen needs to start the year off right.
Click on the image below to view and download our printable goal road map for older students. Then, follow the tips below for extra goal-planning ideas.
Take a Step Back

As a parent, you have a great amount of influence on your child's life choices. With teens, it is important to take a step back and allow them to pursue their own aspirations. If your student is brainstorming to generate ideas, it's particularly important to provide positive support without criticism. Rather than steer your child, offer encouragement and guidance when he or she is in need of help.

Self-Evaluate

Encourage your teen to self-evaluate his or her performance from the previous semester and reflect on strengths and weaknesses. Take a look at the questions from the preplanning section in the printable PDF file to get started. If your teen needs help, allow the questions to lead the discussion about his or her hopes for the upcoming semester.

Frame the Future

Help your child think about a portion of these New Year goals in terms of what he or she wants for the future, career-wise and in other areas. By using the preplanning questions and self-evaluation discussion, you can help him or her identify strengths and passions, and create a framework for planning the future. With teens who are new to this sort of long-term planning, you may also want to discuss how to break goals into smaller, more manageable steps.

Construct a Vision Board

A vision board is a tool used to shape and remind a person of his or her passions and aspirations. Once your student has identified goals and the steps needed to reach these goals, he or she can create a vision board with visual representations of these hopes and aspirations. These can be displayed on poster board, on a corkboard, directly on a bedroom wall, or in any area where your teen will see it often and feel inspired.

Set Up Optional Meetings

Schedule check-in meetings with your teen, weekly or biweekly, to discuss his or her progress with each goal for the new year. These should be recurring meetings to provide time allotted for discussing any struggles or concerns your teen may have. However, these should also be optional, and on your student's terms. This way, he or she is in control but knows you are around when help is needed.

Reward Achievement

There may be times when your child feels that his or her goals are impossible to reach. In these moments, it helps to have a predetermined reward for extra motivation. For an added feeling of control, allow your teen to choose his or her rewards for completing each goal, within reason. You can also have him or her write a list of reward ideas and choose from the list, or discuss what you think is appropriate.
How do you and your teen prepare for a new semester or stage in life? Our community of parents would love to hear any tips and advice you have to offer in the comments below.
Related Posts