Finding Your "YAY" Job: Career Readiness Starts by Pursuing Your Passions
by Beth Werrell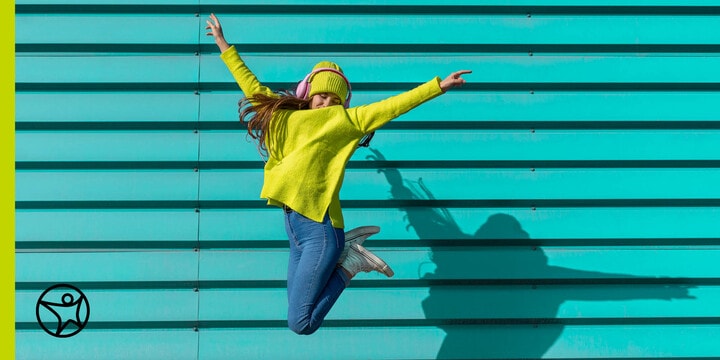 Even in ancient times, people recognized the importance of enjoying the work that they do. Chinese philosopher Confucius noted "Choose a job you love, and you will never have to work a day in your life." In essence, if you love what you do, it doesn't really feel like work. 
Your job satisfaction directly influences your overall life satisfaction. It's estimated that people spend one third of their lives at work. When you enjoy your job, studies show that you are more likely to have better physical and emotional health, have more energy, and can even live longer. On the flip side, when you are in a job you don't enjoy, that leads to stress, sleep deprivation, and other negative health issues.  
Our jobs often make up a big part of our identity. Ask any adult and they will tell you that "What do you do for a living?" is the first question they are typically asked when meeting someone new. 
Finding Your "YAY" Job 
But how do people find jobs and careers that inspire them? For high school students looking at what comes next, they may feel pressure to choose a career path or declare a college major so they can be accepted into prestigious programs. Some students know exactly what they want to do after graduation—they've done some career exploration and found that spark of interest that made them laser-focused on pursuing their dreams. For others, knowing what they want to do may not come so easily, which could cause undue stress and anxiety.  
In my experience as a school counselor, around half of all high school students haven't done any career exploration and aren't sure which career path they will pursue after graduation. Those who do know and have some career readiness will often change their minds shortly after graduation.  
While it's important for students to not give into the pressure of choosing a career path before they are ready, it's also important to use the years in school to try new things, explore different interests, and participate in activities that give them some career readiness.  The career exploration experiences students have in school could potentially lead to a fulfilling career that brings them joy, success, and, most importantly, well-being throughout their adult lives.  
Discovering Interests at Every School Level   
Think elementary school is too early to start thinking about a career? Think again! While elementary school students may not make the connection between the activities they choose to do and career readiness, children at this age are learning about the world around them and how people fit into that world through their different job roles.  
Elementary school students have a natural curiosity about people they encounter in their everyday lives. The baker who hands them a cupcake, the doctor who makes them feel better when they are sick, and the teacher who guides them through their lessons are professionals that are familiar to elementary school students. Introducing career exploration at this age is as simple as pointing those people out and explaining the important role that they and others play in our society. You can talk to students about how people use their unique talents and strengths to do a job by asking them questions like "What does that person do in their job?" "Would you like to do that one day?" "Why is this job important?"  
In middle school, students can do career exploration activities such as researching different careers and taking career inventories as they learn more about themselves and their individual strengths. Self-exploration is critical to the career exploration process, since understanding what interests and excites us can lead to identifying careers in which we can use those skills.  
In high school, students should be more intentional about college preparation and career readiness. They can explore careers that interest them by taking relevant courses when available and participating in extracurricular activities that are related to their career interest area.  
I also encourage students to take electives in subjects that they always wanted to learn about, but never had the opportunity. These electives are great career exploration opportunities, giving students a chance to learn about different subjects, which could lead to a future-fulfilling career. Job shadowing, interviewing different professionals, and watching informational videos about different careers, are other ways to discover career paths in high school. 
Another great way to learn about different careers is to volunteer. Students who love animals could volunteer at an animal shelter. If they are interested in working in healthcare, hospitals and nursing homes often look for teen volunteers to fulfill a variety of duties. Volunteering for different organizations could help spark an interest in a future career path.  
Make a Career Exploration Plan   
If students aren't sure what career would be right for them and it's causing stress or anxiety, it helps to make a solid career exploration plan to investigate career options.  
A good plan could include: 
Identifying areas of strength and interests 
Determining what excites and motivates you 
Creating a mind map to generate ideas 
Ruling out careers that do not interest you 
Researching the requirements, salary, workload, and potential professional satisfaction for different careers 
Enlisting the help of your school counselor or a college advisor 
Remember that the decisions made while still in school are not set in stone! It is okay to change your mind later. 
If a student is certain about which career they will pursue after high school, it's wonderful that they have identified a career interest area that energizes and excites them. People who pursue careers where they can use their natural gifts and talents in some way have the highest rates of job satisfaction. I caution those students to be mindful that they are pursuing that career for the right reasons. Also, I tell them to keep in mind that even though they may be sure of their career choice right now, it is okay to change their mind in the future. Career exploration is okay to keep doing even as you enter the workforce. In fact, changing careers can help enrich professional education experience and lead to career advancement under the right circumstances. 
Parents play an important role in helping their student excel and thrive in school and can provide valuable insights on potential career opportunities that they feel may be a good fit. They can also guide their student to career readiness activities. It is important that parents support their student as they explore different career options, even when they may not agree with their choices. In the end, most families will celebrate together when students are happy and successful and in career paths they have chosen for themselves.  
How Online School Benefits Career Choice  
Online schools like Connections Academy® provide limitless opportunities for self-discovery, which can spark career interests and career exploration. With the flexibility to complete lessons at their own pace, online school students have the opportunity to pursue different hobbies, attend rigorous practice schedules, and participate in volunteer activities, which helps them develop a better understanding of who they are and which careers may interest them.  
Online school prepares students for a technologically-driven world. The curriculum and wide variety of electives support career readiness. School counselors get to know each student and can work individually with them to discuss their path after high school. Online school also helps students learn the soft skills they will need to find success after high school by teaching them how to be independent learners who can persevere, advocate for themselves, communicate well, and who understand the value of their own talents and strengths. 
I am always delighted to stay in touch with many graduates and their families as they move on to college, the workforce, and the military following high school graduation. I know we helped to guide their career readiness and build the foundation for their career that set them on the path to becoming successful, happy adults.  
Learn how students started their own business while still in online school and kick-started their future career with career and technical education, or CTE, courses. Read these and other stories of individual students finding happiness and career success after graduating from Connections Academy.  
No matter what career you choose, you can live your best life when you are happy doing what you do.  
Karen's Bio
Karen Muston is a school counseling consultant for Pearson Virtual Schools, where she provides support and guidance for virtual school counselors across the nation. She is a certified school counselor with over 18 years of experience in education and over nine years of experience as a virtual school counselor. She also holds a B.S. in English and psychology, an M.S. in psychology and counseling, and a teaching certification in English. Additionally, she is a certified AFSP (American Federation for Suicide Prevention) suicide bereavement group facilitator and a member of the ASCA (American School Counselor Association).
Related Posts