Help Students Set SMART Goals for the New Year
byKristine Henry
4 min to read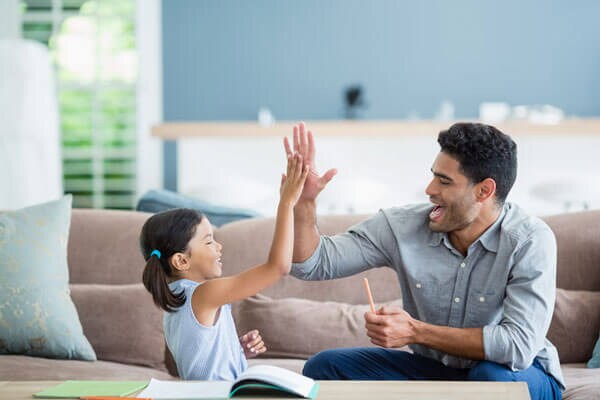 A new year—with a fresh calendar and a universal spirit of New Year's resolutions—is a natural time for students to evaluate how well they've done with their previous targets and set goals for the months ahead. Having specific goals can help students stay focused for spring semester and plan their time most effectively.
Experts say it's much harder for both adults and children to reach goals if they are not written down and expressed clearly. A favorite way to correct this is by using "SMART" goals.
What is a SMART goal?
A SMART goal is one developed using the acronym SMART as a guide. SMART stands for:
Specific
Measurable
Attainable
Relevant
Time bound
While the SMART goal system is well-known in the workplace, it is an excellent approach for academics and personal goals as well. Following the SMART acronym ensures that the goal is realistic and includes not only a brief plan of action but also a clearly defined method of evaluating whether or not the effort has been successful.
By using the SMART goal-setting system with their children, parents can teach them a valuable life skill and help establish a pattern of achievement.
A typical goal for a student might be "I want to get better grades." Admirable, but not SMART.
Here's a version that is smarter but not quite SMART: "I will get at least a B in all my math and science classes."
Here is a SMART goal: "In each of my math and science classes [specific] this semester [time bound], I will earn at least a grade of B [measurable]. I can do this [attainable] by taking careful notes in class, asking my teacher for help when a concept is not clear, and seeking a tutor's assistance if I'm still struggling. I won't play video games or hang out with friends until my homework is completed each night [relevant]."
Brainstorming for Goals
It's important that goals come from the child rather than be imposed by the parent. This helps ensure that the goal is important to your child, and as a result, he or she will be more naturally motivated to work toward it.
Some students might easily come up with their own goals, but younger students might need a parent to help spark some ideas. According to Susan Bosak, creator of the Legacy Project, which encourages children to set goals and embrace the future with creativity, asking the student about what he's studying in school is a good way to begin.
"Use what he is learning in the classroom as a springboard to thinking about [his] own dreams and goals. If the class is learning about animals, talk about what kinds of careers might involve animals[,] like a veterinarian, farmer, or biologist," she says. This can help kids set long-term goals and begin to view schooling as a way to achieve them.
Rather than dwell on letter grades and report cards (particularly if grades were low), encourage your students to consider how they feel about their learning. Was there a topic of particular interest? Did they feel confident when doing schoolwork or taking tests? Is there anything they'd do differently in the coming semester? These discussions can help parent and child work as a team to define relevant goals.
Refining Student Goals
It's important for students not to forget the "attainable" portion of a SMART goal. If a student has been getting low marks in English class, it probably doesn't make sense to set a goal of scoring 100 percent on all future tests.
"When we impose unrealistic expectations on ourselves, we tend to get burned out and discouraged and [are] more likely to quit. Instead, shoot for improvement, growth, and solid effort," says Polly Campbell, author of How to Live an Awesome Life.
Getting on Track for Success
Regardless of your student's age, be prepared to lend a hand with breaking the big goals into small, achievable steps—and setting deadlines. This keeps tasks from becoming overwhelming and ensures that your child's goal is attainable. Learning to work with deadlines also helps children develop time management skills.
To help younger students focus, it will probably suffice to set out the goals on printed paper or a whiteboard. But older students may benefit from tracking their goals on their smartphones. Here are seven apps designed to help people track and achieve their goals.
Working with your children to set and achieve goals can give you a peek into what's important to them. With your encouragement, they will learn that they can accomplish their goals, step by step. This experience not only gives them self-confidence but is also an important tool for success in school, career, and life.
Interested in getting more involved in your children's education this school year? Visit the Connections Academy website to learn more about tuition-free online school, or the Pearson Online Academy website to discover the advantages of online private school.
Related Posts