5 Tips to Make a Smooth Transition from Online School to College
by Beth Werrell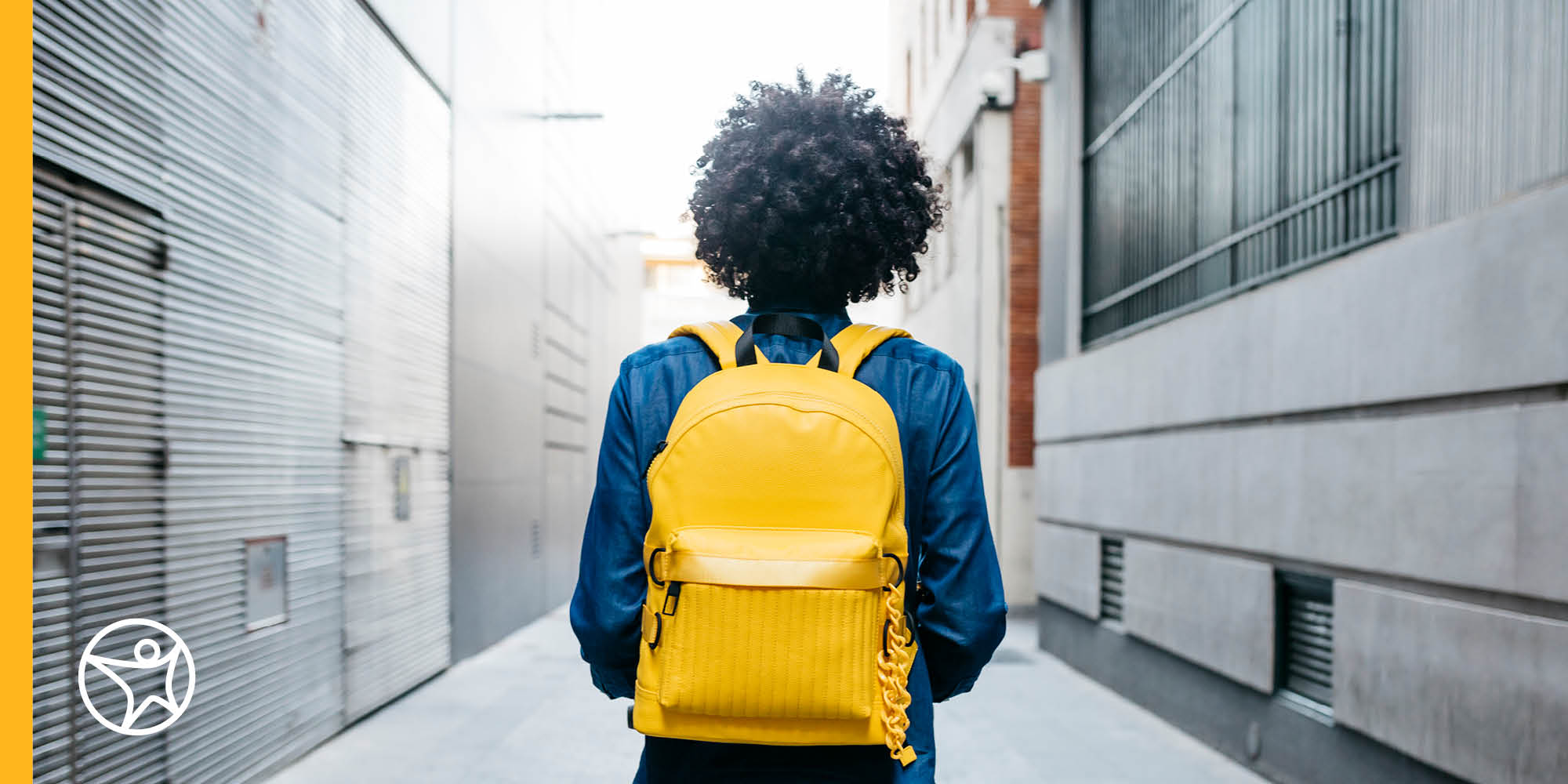 Higher education is an exciting time of learning, personal growth, and new opportunities. College-bound students have a lot to look forward to, and many graduates will attest to the fact that their college years were some of the best years of their lives.  
At the same time, the transition from high school to college isn't easy. Life can change substantially and may include new academic expectations, living arrangements, learning environments, financial needs, and social circumstances. 
Online high school students, including those enrolled at Connections Academy®, have some added college-prep advantages,such as already knowing how to work independently and navigating online learning technology. However, online students may face more challenges when it comes to adjusting to a new learning environment, especially for those who are switching from virtual to on-campus learning.  
Whether you're excited, nervous, or both, having an idea of what to expect can help with eliminating stress and making the transition from high school to college a lot smoother. The following tips are a great place to start:   
1. Consult with an academic advisor. 
You may come across numerous classes you want to take when reviewing your college's course catalog but knowing which courses to enroll in will ensure you aren't spending unnecessary time and money while working towards your degree. An academic advisor will help you come up with a registration plan to ensure you're on the right academic track.  
Your college, as well as your academic advisor, may request that you choose a major before enrolling in your first semester courses, but keep in mind that it's not set in stone. Discuss your interests and possible majors with your advisor so they can help ensure that the classes you take your first year will count towards your eventual degree, even if you decide to change your major down the road.  
2. Get Involved. 
Given the fact that you'll be catapulted into an entirely new social environment, it's fair to anticipate new social challenges. It's common during freshman year of college to have the "freshman blues" and feel lonely, isolated, or like you're lost in a sea of strangers. 
To overcome this, plan to get involved in your school's social opportunities. Before you officially step foot on campus, research clubs, organizations, social events, and volunteer programs to see what you might be interested in joining. Becoming part of a club or organization can help create a sense of belonging and connection. However, avoid overcommitting or spreading yourself too thin—make sure you budget time for classes, homework, jobs, or internships, and any other activities that need to be prioritized.
3. Seek Support. 
Even positive changes like transitioning from school to college life can be overwhelming at times, and it's important to have resources available when you need emotional or academic support. This may include friends and family as well as academic tutoring, career and mental health counseling, and student support groups. Seeking support may also involve letting your school and professors know if you have any disabilities or need specific learning accommodations.  
Contact your school's student services department for a list of resources and to discuss how to deal with the transition to college. 
4. Ask for clarification. 
Online school and college prep courses are effective at preparing students for college-level courses, but college course content and the nature of your assignments will inevitably be different. In addition to seeking out support when you need it, communicate directly with your professors when you need clarification or additional guidance.  
Raising your hand during class when you have questions or approaching your professor after class can be intimidating, but it can make a big difference in your comprehension of the course material and even your final grade.  
5. Determine financial needs. 
College can come with some big expenses that require budgeting—on top of tuition fees, you also have to consider living costs, books and supplies, and how much income you'll need to bring in each month. You'll also have to determine where you'll source money for your expenses, whether it be loans, scholarships, savings, gifts, work, or some combination of these.  
Living arrangements vary for students who are in their first year of college. Some students move into a dorm, some opt for finding roommates close to campus, and others choose to continue living with their parents to save money on living costs.  
Ask yourself what will be in your best personal and financial interest, now and in the long run, and then determine what financial actions you'll need to take to make it happen.   
The transition from high school to college comes with a lot of challenges, but being prepared in the right ways will allow you to make the most of it. Check out our college preparation checklist for high school students that outlines what to consider each year to ensure college readiness.
Related Posts