5 Tips for the College Admissions Process
byConnections Academy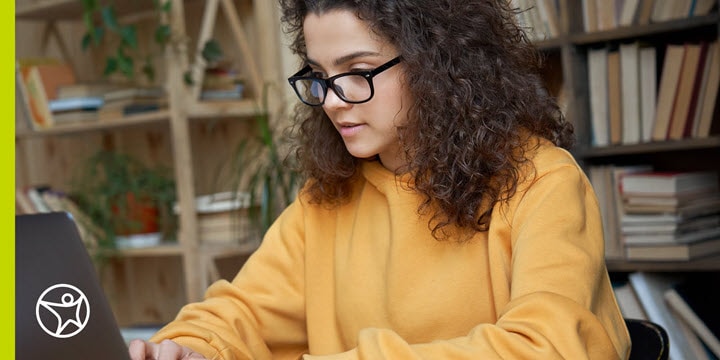 For many students, the next step after high school is college. But wanting to go to college and getting into college are two different things. To gain college admission, you need to understand the process and know how to put your best foot forward. Here are five tips that can help you make the college admissions process a success.

1. Plan Ahead With High School Courses
Getting into college begins long before the application process. You already know that the grades you get in high school can affect where you get into college. But you can do more than work hard and get good grades. You can also take courses designed to help you meet—and even exceed—college admissions requirements.
Specifically, you should consider enrolling in college preparatory courses such as AP courses. AP courses are college-level courses you can take in high school. Many in-person and online high schools offer AP classes in a variety of subjects including history, the sciences, world languages, mathematics, the arts, and more.
At the conclusion of an AP course, you'll have the opportunity to take a test administered by the College Board. If you score well on the test, many colleges and universities will reward you with college credits for your effort. This is a great way to get a head start on the subjects you want to study in college. It also demonstrates to college admissions officials that you are serious about higher education and capable of learning at a collegiate level.
2. Do Your Research
Finding a college that's right for you is a process all its own. But even when you narrow down your list to the places that fit you best, you need to do additional research. Not every school handles admissions the same way. There are often broad differences between public and private college admissions requirements, and there can even be significant differences from one college to the next.
Once you've narrowed down your list of colleges to the ones you would most like to attend, do a college admissions requirements comparison. When doing so, consider the following for each school:
Do they require the SAT and/or ACT? If so, what is the average score for admitted students?
Do they require letters of recommendation? If so, how many?
Do they require a college admissions essay? If so, what's the topic?
What is the average high school GPA of admitted students?
What is the school's acceptance rate?
With this comparison, you can get a good sense of how much work it will take to apply to all your preferred schools as well as which schools will be the most difficult to gain admission to. This will help you better manage both the admissions process and your expectations.
3. Speak to College Admissions Counselors
Many colleges and universities have counselors or other admissions department representatives who are available to speak with students interested in applying. Take advantage of this. By speaking to someone from a college's admissions department, you can gain important insights that research alone can't provide.
The goal of a conversation with a college admissions counselor is to ascertain what exactly they look for in a student. Some of the best questions to ask college admissions counselors include:
How valuable are high school extracurriculars?
Are high school grades highly determinative or are there qualities that can help students with lower grades still gain admission?
What values and skills do they look for in a student?
What percentage of applicants are admitted each year?
What unique qualities do they look for in students but struggle to find?
With the insights you gain during your conversation, you can tailor your admissions materials to the preferences and needs of each specific college you're applying to. This kind of tailoring can be particularly useful in a college admissions essay where you can accentuate the personal qualities that best fit the college.
4. Speak to Your High School Guidance Counselor
Whether you're attending an online school or an in-person one, your guidance counselor can be an invaluable resource when you're applying to colleges. A guidance counselor can help you better understand the application process, put together a schedule to ensure you complete all the college admissions steps on time, and even advise you on your college admissions essay.
For many students, their guidance counselor is their go-to resource during the admissions process, available to answer questions and provide assistance whenever you need it. Taking advantage of this resource can significantly improve your chances of getting into the college of your choice.
5. Stick to a Schedule
Every college and university has their own deadlines for admissions. Once you've decided where to apply and fully understand what each college is looking for, it's time to put together an application plan.
Review all the deadlines and determine how long it will take to complete each step in the admissions process. Make sure you leave enough time for:
Getting your high school transcript sent.
Getting SAT/ACT scores sent.
Writing college admissions essays.
Requesting and receiving recommendations.
Recommendations, in particular, require plenty of time. The person you ask to write a recommendation may be writing them for multiple students or may be very busy. Giving them a month or two can help ensure they finish your recommendation on time.
Finally, schedule something fun for when you've met all your admissions deadlines. Having a reward to look forward to is always motivating. Besides, if you've followed all these steps, you'll have definitely earned a celebration.
For even more information on getting into college, check out our article on the ways a K-12 online school can help students gain the skills they need to succeed in college and the world ahead.
Related Posts