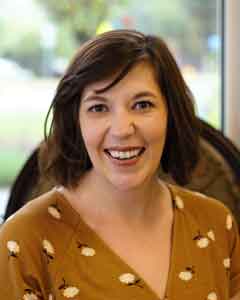 Ms. Francis joined Washington Connections Academy in 2019 and she is excited to help her students excel through online learning. "I am passionate about online learning because it is such a wonderful and powerful way for our students to learn, develop essential life skills, and bond with their teachers," Ms. Francis says.
Ms. Francis attended the University of Washington for two years before transferring to Brigham Young University to pursue her passion for teaching. She received her her Master's (M.Ed.) from the University of Texas at San Antonio, and a Specialist Degree (Ed.S.) from Columbus State University.
Ms. Francis was born and raised in Spokane, Washington and graduated from Mead High School. She currently resides with her husband, two young boys, cats, chickens, and ducks. On weekends, you might see her and her family at many of the wonderful family-friendly attractions in the Pacific Northwest, but particularly the air museums.