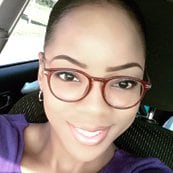 My student attended a traditional bricks-and-mortar school prior to attending TCAH. In the traditional school, he did not get the help and assistance in the classroom that he does now. The classroom could have up to 40 students and only one teacher, which took away from the attention that Kwan needed.
I learned about TCAH from a Google search for learning at home programs in Texas. I liked the fact that it was a free program that actually catered to my child's learning styles. The flexibility of the program works well because Kwan is able to work at a pace that is customized to his schedule. TCAH also allows me, the parent, to be more involved and proactive. I get to see my student's assignments and work with him to ensure that there are no gaps in his learning, and remediate any issues early on.
I do a lot of public speaking, which at times can cause me to travel a lot. During my time away from Kwan, I am able to review his schedule and his assignments via my computer or any other electronic device such as my iPad, cell phone, tablet, etc. When my son travels with me, he is actually able to complete all of his assignments, attend live lessons, and any other school obligations. I connect with my student's teachers by WebMail. We also coordinate monthly calls with the homeroom teacher. In addition to the scheduled calls, I contact teachers at any time to discuss my student's progress and any areas that we feel additional help may be needed. I also occasionally attend his LiveLesson® sessions with him so that I am kept abreast of all that he is learning.

TCAH does not place a demand for each student to learn the same or at the same pace. We are able to structure our students' learning around our schedules. We absolutely love TCAH.

— Arianna